The Autonomous Ski Lift Vehicle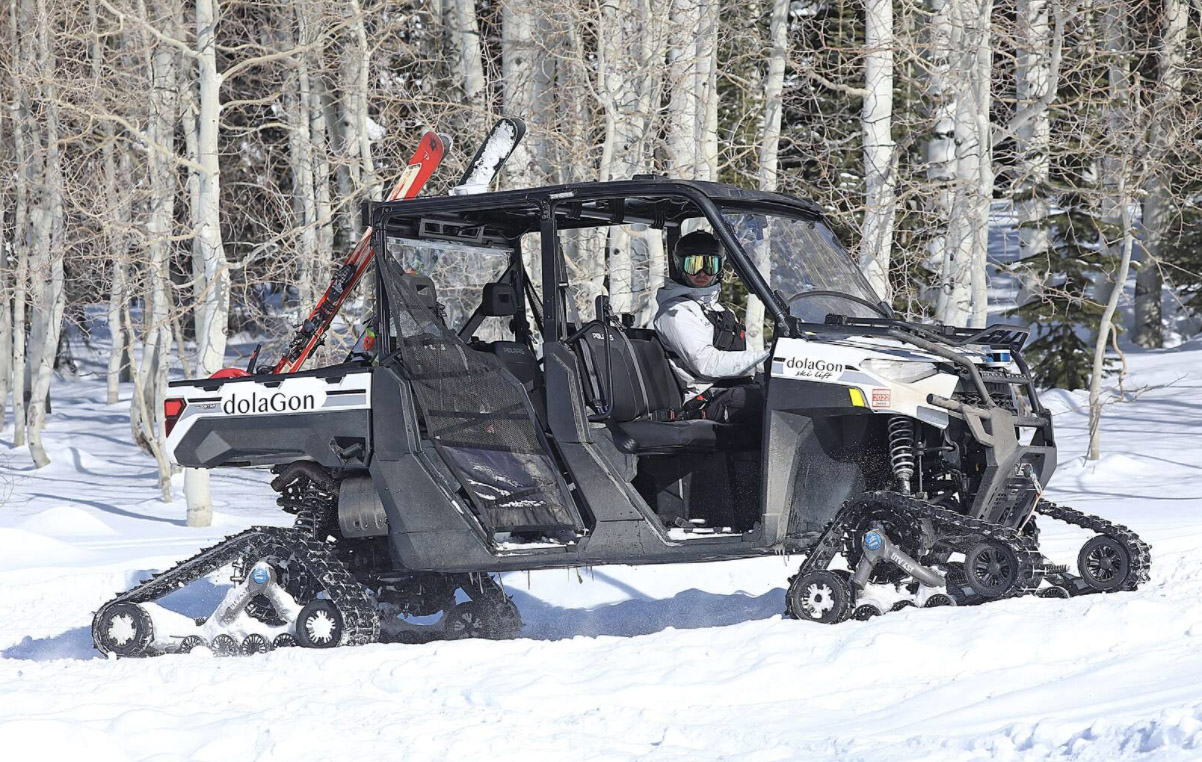 The dolaGon autonomous ski lift vehicle picks skiers up at the base and drives them to the top of the mountain, allowing access to on-trail and backcountry ski areas.
Once disembarked at top, skiers give dolaGon the command to begin its descent and while you enjoy your run,
the dolaGon drives itself down the mountain to meet you at the bottom.
Logan Banning, Mechanical Engineer and co-developer, said, "If someone that comes into the backcountry who is familiar with the area, and say they've got a specific spot in the trees where they love to ski, they can manually or autonomously drive this vehicle up to the top safely and then send it back on its way. It can follow that exact route safely and return itself back to the bottom."
The dolaGon, an autonomous vehicle built on a Polaris Ranger utility task vehicle with tracks to give it better flotation in the snow, is the brainchild of New York-based orthopedic spine surgeon Dr. Seth Neubardt, who also has a passion for creating things.
"We have LiDAR (Light Detection and Ranging) for collision avoidance, and we have a very sophisticated GPS system, which keeps it on track," Neubardt said. "We have electronic triggers that we carry with us that will transmit over a mile range so that we can communicate with the vehicle and make sure it stays safe. Our focus really is on safety."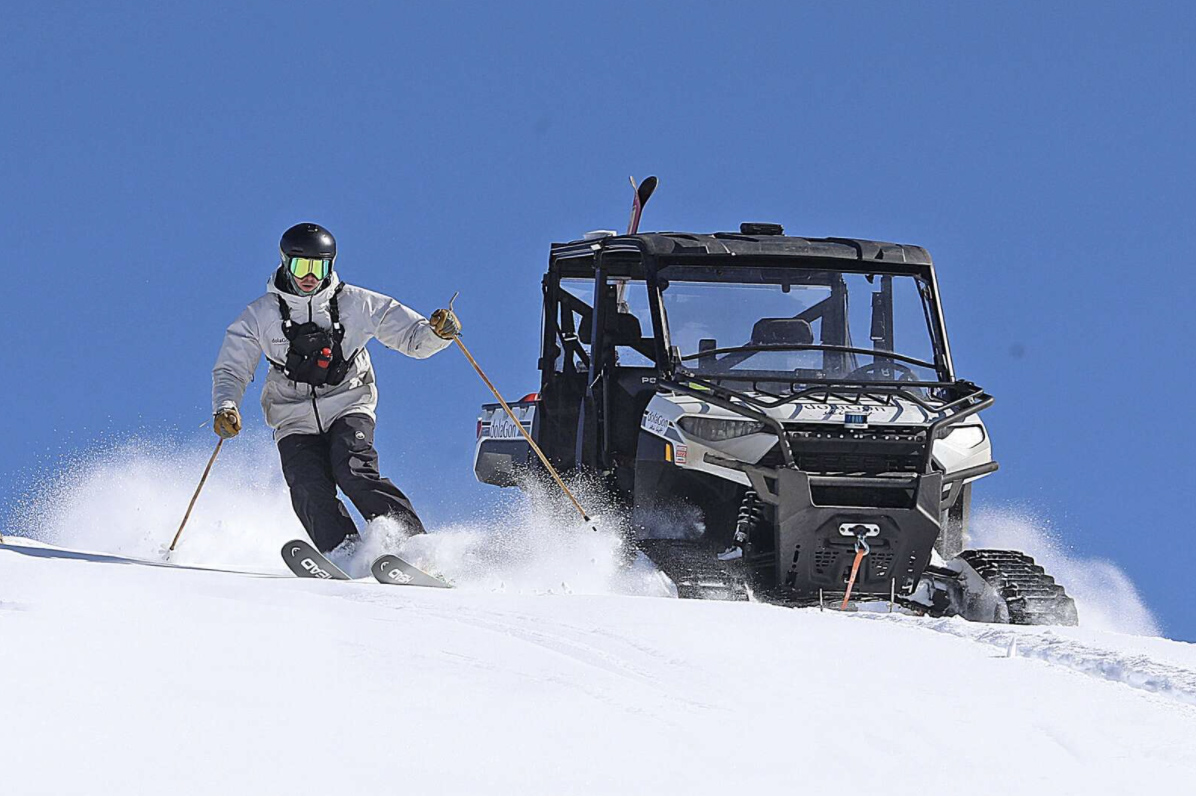 Neubardt is taking a cautious approach to marketing the dolaGon at this point, and he expects that one of the four passengers in the vehicle will be a guide.
"We're going to be more of a service business," Neubardt said. "Initially, we're going to start off with independent guides doing it or at a resort."
Neubardt thinks the dolaGon might also appeal to snowcat operations. "We are talking with existing snowcat operators who now have these big snowcats with 14 people on them," Neubardt said. "We would supply them with two or three dolaGons. Each one would have its own guide, so that's the more personal experience, (and) you can group people a bit more on their abilities. We think the people in dolaGon are going to have a much better experience and be happier than the people who went on the snowcat."
They are claiming that with a dolaGon, skiers and boarders are no longer dependent on the archaic ski-lift infrastructure offered by traditional ski resorts. That's a bold statement.
This will be an interesting product to follow…its effectiveness will be defined by the terrain and snow conditions. Perhaps the snowcat industry or smaller backcountry operators will embrace the technology.