Snow Nomad – An Avalanche Memoir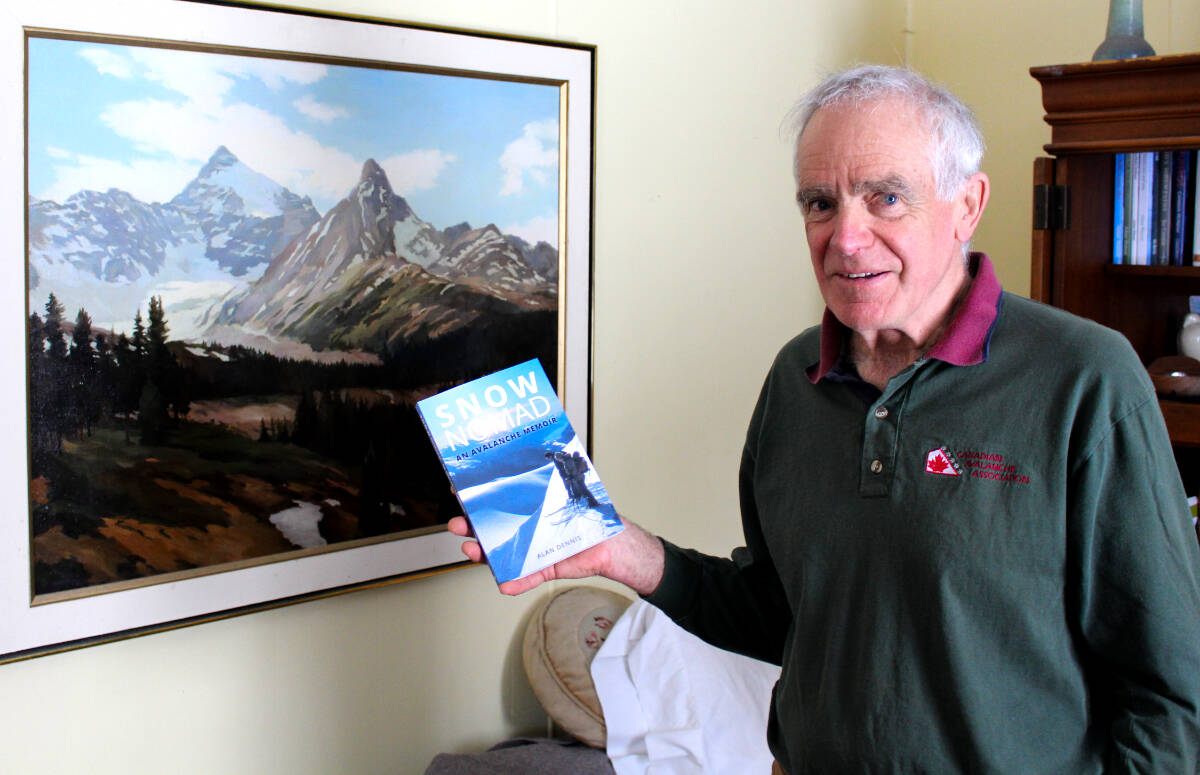 From bombs to bombillas, Snow Nomad: An Avalanche Memoir, chronicles the fifty seasons author Alan Dennis worked in the avalanche patch, travelling between Canada, New Zealand, Scotland, and Argentina. His nomadic account is composed of "facts, factoids, truths, half-truths, rumours, gossip, and fake news."
This unconventional journey on an undulating career path is one riddled with wit and the wisdom he gained when plying his trade at ski resorts, in mining patches, on film sets, and beyond. It's a story of mentors, mishaps, and moments of solitude. Dennis introspectively recalls the times when he was in over his head, but learned to rely on his training, intuition and, perhaps most of all, luck.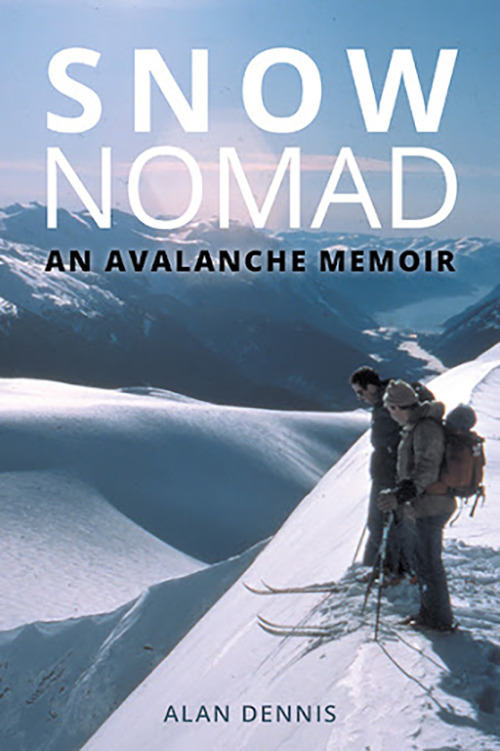 Snow Nomad is a humble and heartfelt tribute to his dear family, friends, and colleagues (and sometimes even foes) with whom he shared these decades, whether shooting military artillery for avalanche control in Canada's remote reaches, scrambling up a summit in the Scottish Highlands, or bunking at a mining camp in Argentina's Andes.
"Alan Dennis is not the only maverick working with avalanches, but he may be the only one to have forecast avalanches for 50 winters while hopping between four continents. This is a wonderful, quirky romp through his amazing career with avalanches, people and tales that should not be forgotten." — Bruce Jamieson, Professor Emeritus University of Calgary, avalanche researcher and educator
Born in Malta to a British family, the son of a Royal Navy officer, Alan Dennis never predicted he'd spend five decades working in the field of avalanche safety, much less being lured back to the snow after "retiring" at age 51. He primarily worked for organizations such as the Canadian Avalanche Association and Scottish Avalanche Information Service.
After finally giving up avalanches for good, Dennis took to the water aboard his boat, S/V Griffin, named in honour of his father's seafaring days.
Alan Dennis lives with his dog in Revelstoke, British Columbia. Snow Nomad: An Avalanche Memoir is his first and only book.
Snow Nomad is available for purchase at Fable Book Parlour in Revelstoke and online.