RCMP Reporting Several Avalanche Incidents near Pemberton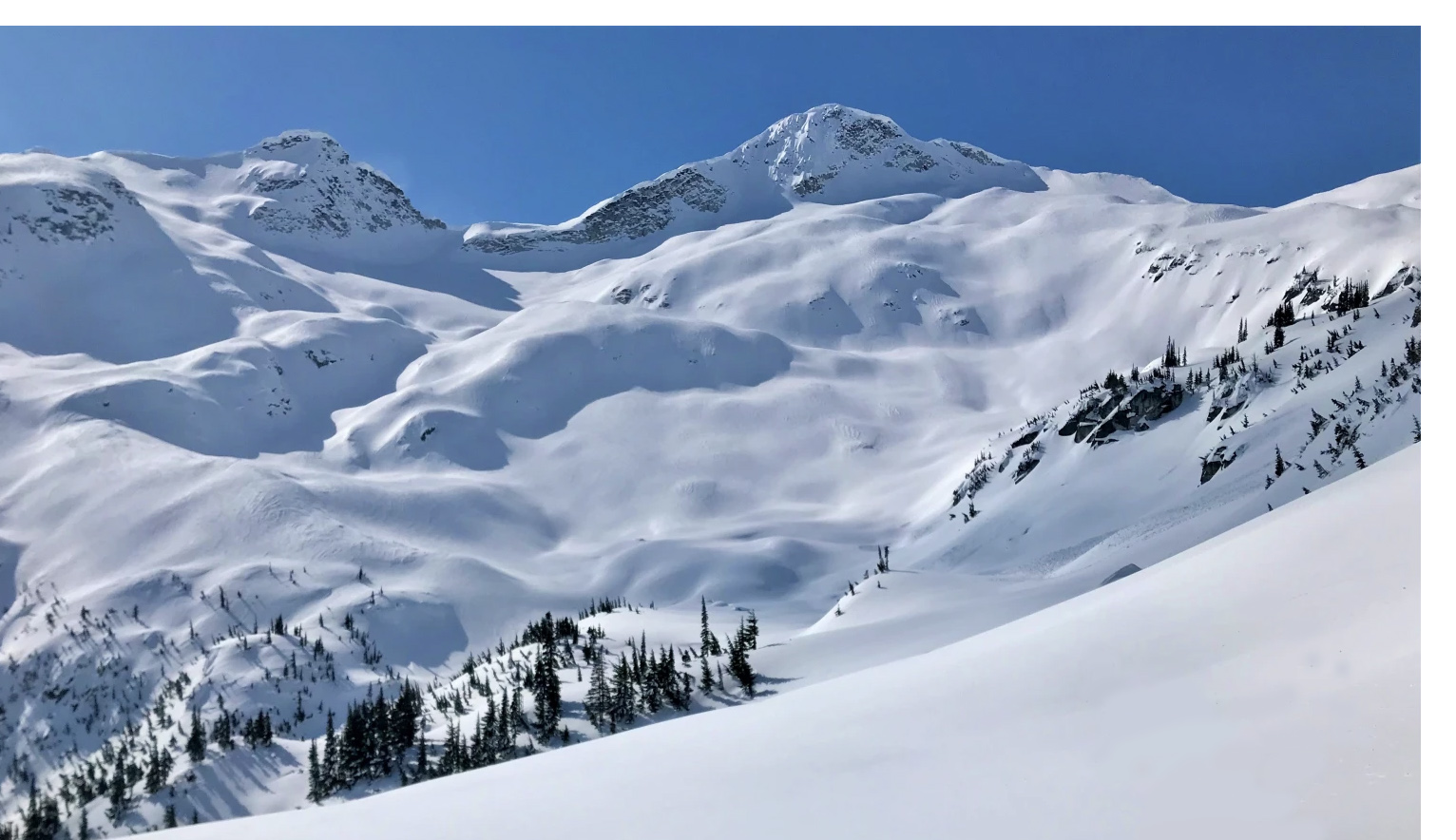 Pemberton RCMP reported that they received multiple emergency rescue calls in a 10 minute period from the International Emergency Response Coordination Centre earlier today. The messages originated from reach text messages, and calls from witnesses, in the areas of Cassiope Peak (pictured above) and Mount Cayley, near Pemberton.
The Whistler/Pemberton RCMP released the following statement:
Witnesses in the area stated that three separate avalanches: 2 on Cassiope Peak and 1 on Mount Cayley had buried multiple skiers and snowmobile operators plus there was approximately a dozen people in the area that needed to be evacuated. Pemberton SAR, Pemberton RCMP, Whistler RCMP, Whistler SAR, Blackcomb Helicopters, and BC EHS ground and air ambulance units responded to assist.
Pemberton SAR attended to the Cassiope area and discovered a large avalanche on the north face of Cassiope Peak where 4 skiers were caught – 1 had serious injuries, 2 were not injured and unfortunately one was found deceased.
Information was received by Pemberton SAR that the second avalanche was on the Cassiope Trail Head where there had been an avalanche in the area that at least 2 people were caught in but were not injured and were making their way to safety.
What initially appeared as reports of two separate slides turned out to be one massive, size-3 avalanche with a fracture line spanning about 1.2 kilometres. It ran between 500 and 800 metres down the slope and impacted about 10 ski-tourers and splitboarders in two unrelated parties, said WSAR manager Brad Sills. The avalanche was triggered in an upper treeline feature on a northeast aspect, according to Avalanche Canada.
The third avalanche was on Mount Cayley where a group of snowmobilers were caught in an avalanche and one member of the group had serious injuries. Whistler and Squamish SAR were attending to that call in order to get the sledder out for medical treatment.
"There is no doubt that the snowpack remains unstable and information from Avalanche Canada and in consultation with Avalanche experts in our area their is an immense risk in the Sea to Sky backcountry at this stage" stated Staff Sergeant Sascha Banks. "We are concerned for additional large avalanches in the coming weeks with the increase in temperatures and sunny conditions, and ourselves and Pemberton SAR are asking you check avalanche ratings and plan your trips prior to heading out in our backcountry. We also want to thank all the bystanders and those involved who assisted today and to the Search and Rescue teams from Pemberton and Whistler who continue to rescue those in dangerous situations. Our thoughts are with the family and friends of all who were involved today."
"Pemberton SAR responded with the assistance of Whistler SAR. We deployed search teams, including 2 helicopters, avalanche dogs, and a long line rescue team" stated Pemberton SAR Manager David MacKenzie. "It is always difficult for our team when it is not always a positive outcome and our thoughts are with all the friends, families, and those involved today."
Please check the Avalanche Canada website prior to planning any adventure in the backcountry. Live to play another day.