Whitewater Slackcountry Avalanche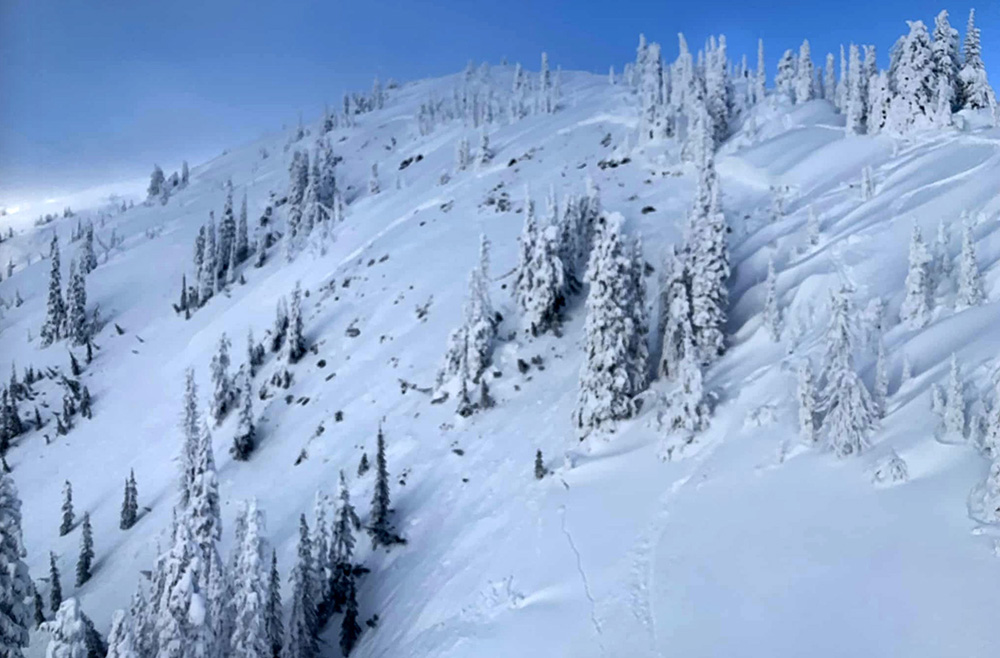 On December 27, 2021, at 3:30 pm, Nelson SAR and Whitewater Ski Patrol responded to an SOS activated following a size 2.5 avalanche outside of the Whitewater Ski area on the south face of the East Peak of Evening Ridge.
Four people and two dogs were involved in the avalanche. No one was fully buried, however two people were seriously injured and rescue toboggans were required as darkness prevented the use of helicopter long-line.
With temperatures dropping below -20 rescuers worked quickly to get everyone to safety. The rescue conducted in the dark, in steep, hazardous terrain involved over 25 volunteers and Whitewater staff.
Both subjects were transferred to BC Ambulance by 11 pm and taken to Trail Hospital for treatment of their injuries.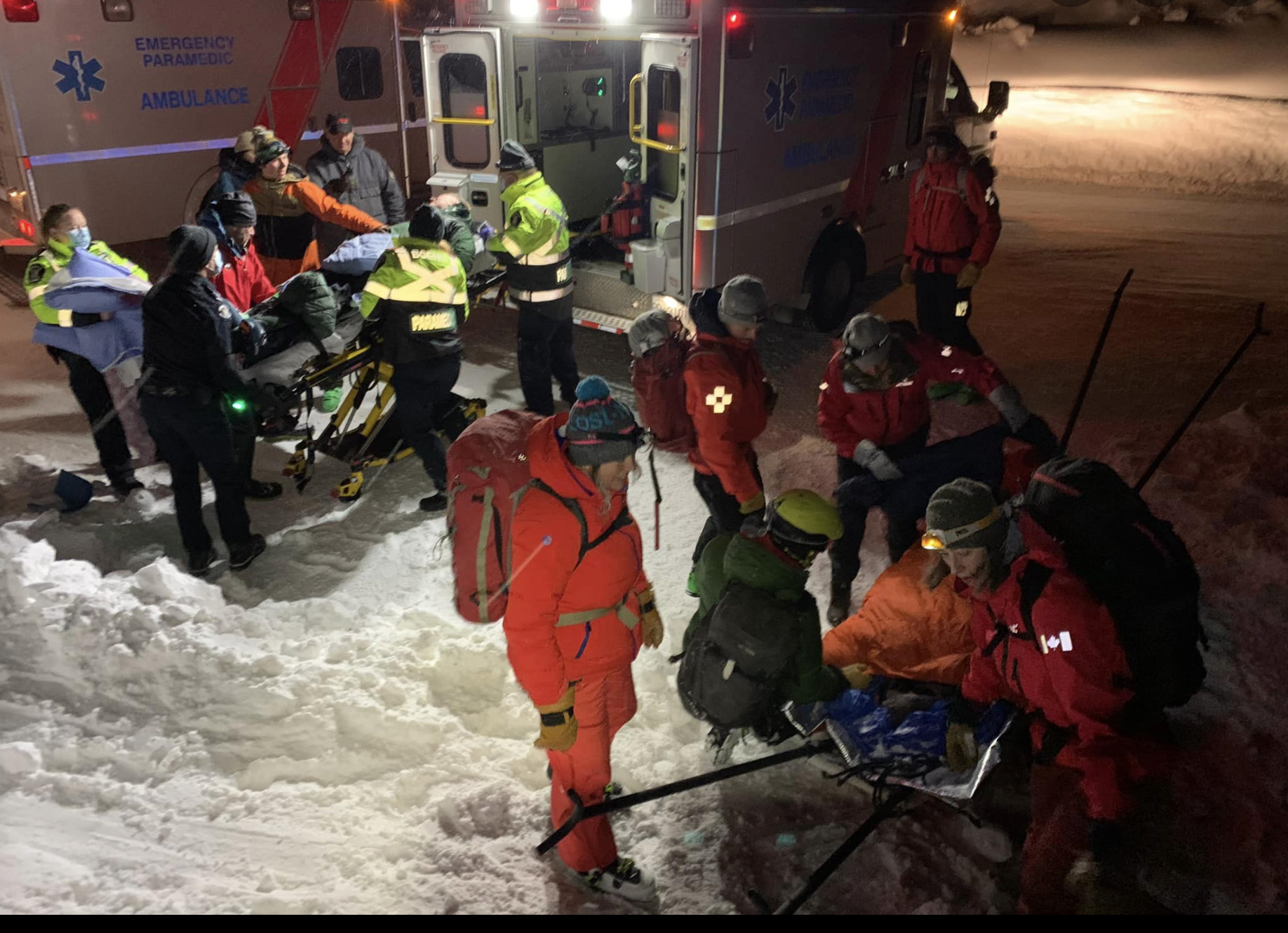 Whitewater has had significant snowfall this week and the snowpack is questionable. Avalanche Canada has rated the danger in the Alpine as Moderate however, recently formed storm slabs will be most reactive to human triggers in wind affected terrain. A persistent slab problem has created a low likelihood, high consequence scenario that is best avoided through conservative terrain choices.
Whitewater Slackcountry
Some say that Whitewater should not be defined as a ski resort, but rather a ski area, as the terrain around the resort offers some of the best lift-accessed backcountry on the planet.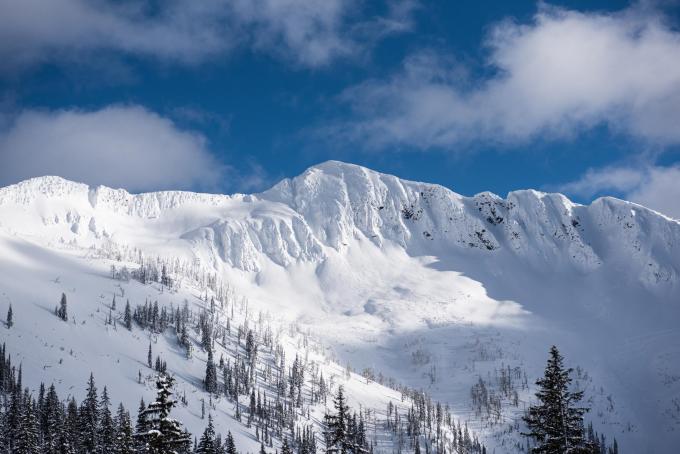 The backcountry surrounding Whitewater Ski Resort is a place for adventure, peace, and above all – RESPECT. Before venturing beyond the ski area boundaries, they strongly recommend all skiers and snowboarders be equipped with a transceiver, probe, and shovel, and be educated in backcountry knowledge and up-to-date avalanche conditions. Take the time to practice your beacon knowledge at Whitewater's Beacon Training Park located just steps away from the lodge.
Be aware that man-made and natural hazards exist. These include tree wells, stumps, cliff bands, rocks, trails, and roadways.
Beyond the ski area boundary is not patrolled. If you require a rescue beyond the ski area boundary you will be responsible for the bill. If you do not have the knowledge or skills to go into the backcountry before heading out, it is highly recommended that you take an Avalanche Course from a certified Avalanche Professional.
Source: Facebook