Snowboarder fatality at Silverstar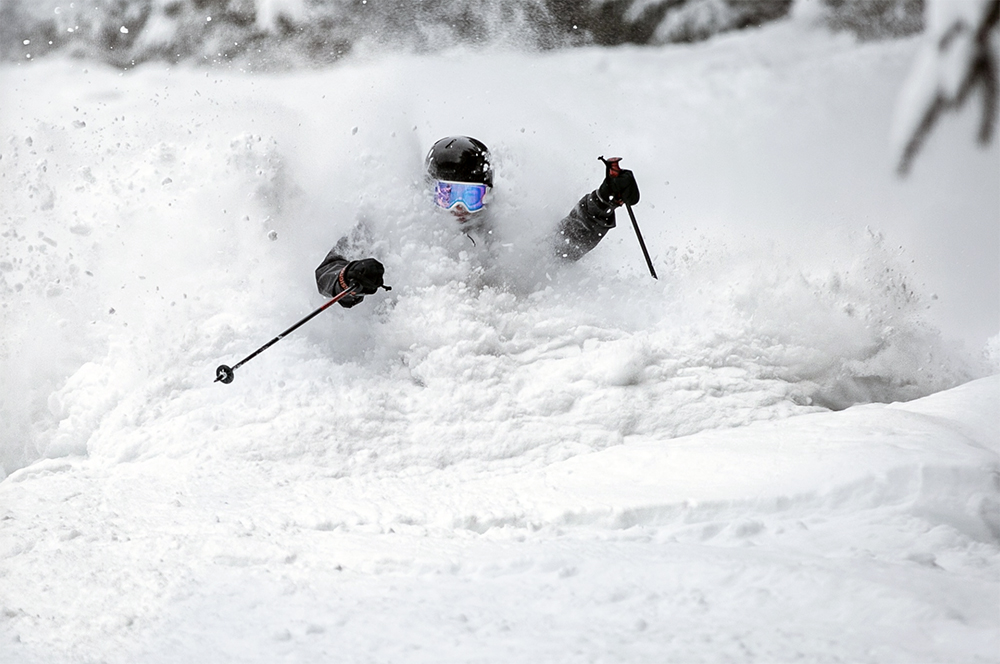 A snowboarder was pronounced dead at SilverStar Mountain Resort on Saturday morning. The snowboarder was found alone and buried in the deep snow with only his snowboard visible.
A skier spotted a snowboard sticking out of the snow in a Putnam Creek ravine and after digging discovered the victim unconscious.
"Despite the attempt of rescuers, efforts to resuscitate the individual was declared deceased at the scene," RCMP Const. Chris Terleski said in a statement.
Police say the man has been identified as a Vernon resident in his 40s.
The man was snowboarding in an area that was closed at the time due to conditions, police said.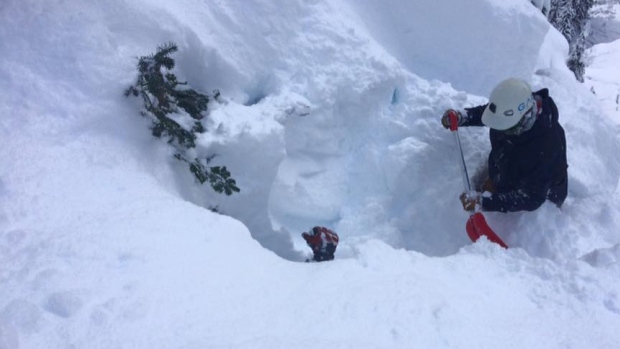 Snow Immersion Suffocation (SIS) are common in deep powder conditions and the best practice is to never ski or board alone and stay within each outher site
A tree well/ snow immersion suffocation accident can happen when a skier or snowboarder falls – usually headfirst – into deep loose snow and becomes immobilized and trapped under the snow and suffocates.
In an inverted position you can become trapped under the snow. Breathing becomes difficult as the loose snow packs in around you. Without immediate help from your partner, you may suffocate.
Prevention of falling into a tree well or areas of deep snow is all-important because the odds of surviving deep snow immersion are low.
90% of people involved in a SIS hazard research experiments could NOT rescue themselves. If a partner is not there for immediate rescue, the skier or rider may die very quickly from suffocation – in many cases, he or she can die as quickly as someone can drown in water.
Skiing or boarding with a partner is mandatory in deep snow conditions and a good practice for everyday. Read more about best practices here.
Avalanche Canada forecasters advise that the avalanche danger is rising and please check your local forecast be prepared before heading into the backcountry.
Powder Canada offerers our deepest sympathies to the family and friends of the deceased.