Rogers Pass Sets New Snow records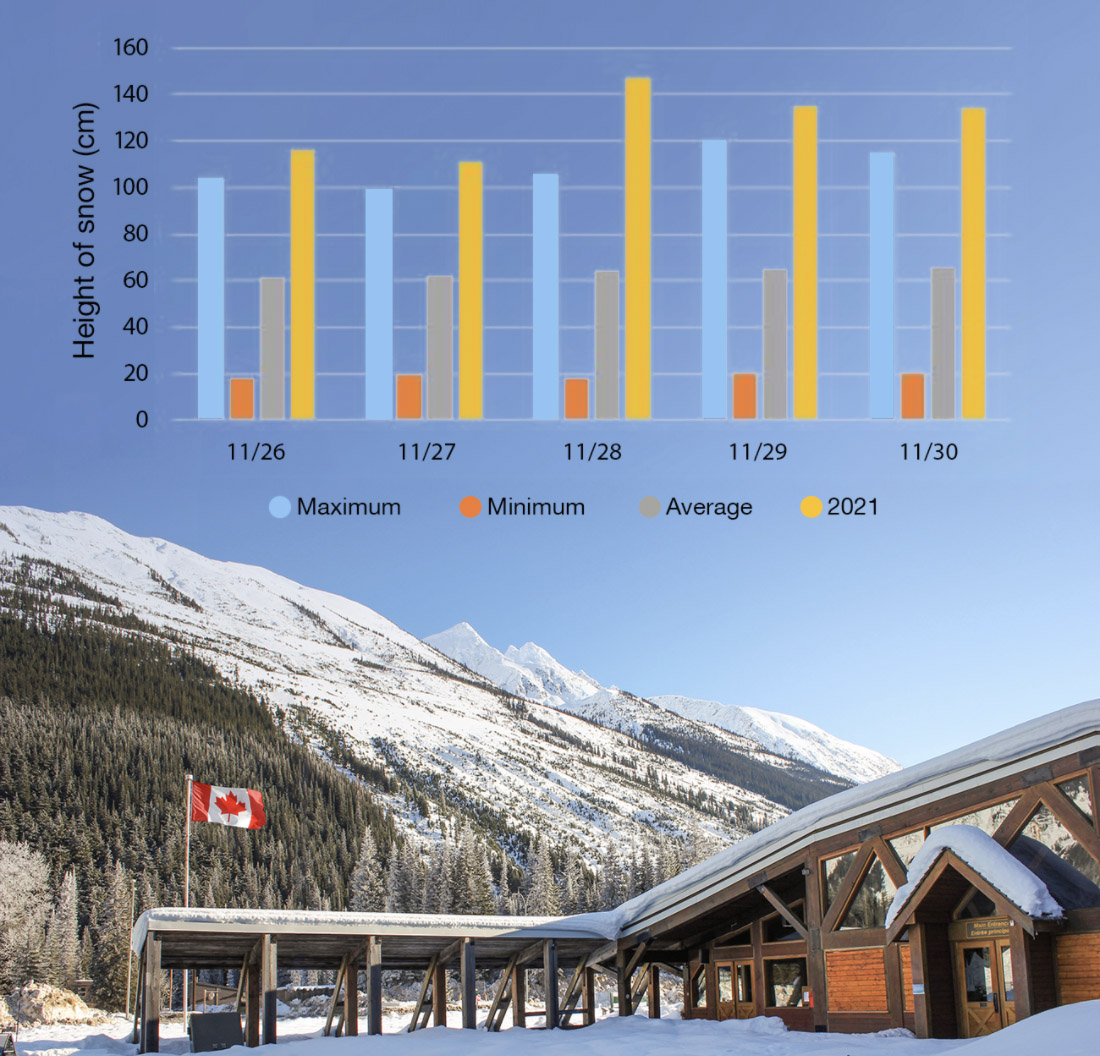 Mount Revelstoke and Glacier national parks have reported new height of snow records set in Rogers Pass every day from Nov. 26 – 30, 2021.
Parks wrote, "Know what that means? Safety, not skiing, is the top priority! Highway and avalanche control teams are working 24-7 to keep the national transportation corridor open and safe through Glacier National Park. Crews will get to parking areas and visitor services as soon as possible but their first priority is keeping highway travellers and the Canadian economy moving."
If you are heading to Rogers Pass to ski or snowboard:
– Never park on the highway – it is dangerous, can impede plowing and road maintenance work, and is illegal.
– If you need to wait for a parking lot to be cleared, head to the Rogers Pass Discovery Centre to wait.
– Do not drive over banks and into unplowed parking lots as crews will then be unable to properly clear the lot for others. If you can't wait, choose another objective.

Rogers Pass in Glacier National Park is a popular backcountry ski touring destination with an average of 10 m of snowfall a year. It is also home to the world's largest mobile avalanche control program. This means that explosive artillery fire is regularly used on mountain slopes to protect highway and railway traffic from natural avalanches. The Winter Permit System separates skiers from these explosives and the resulting avalanches, don't visit without a pass.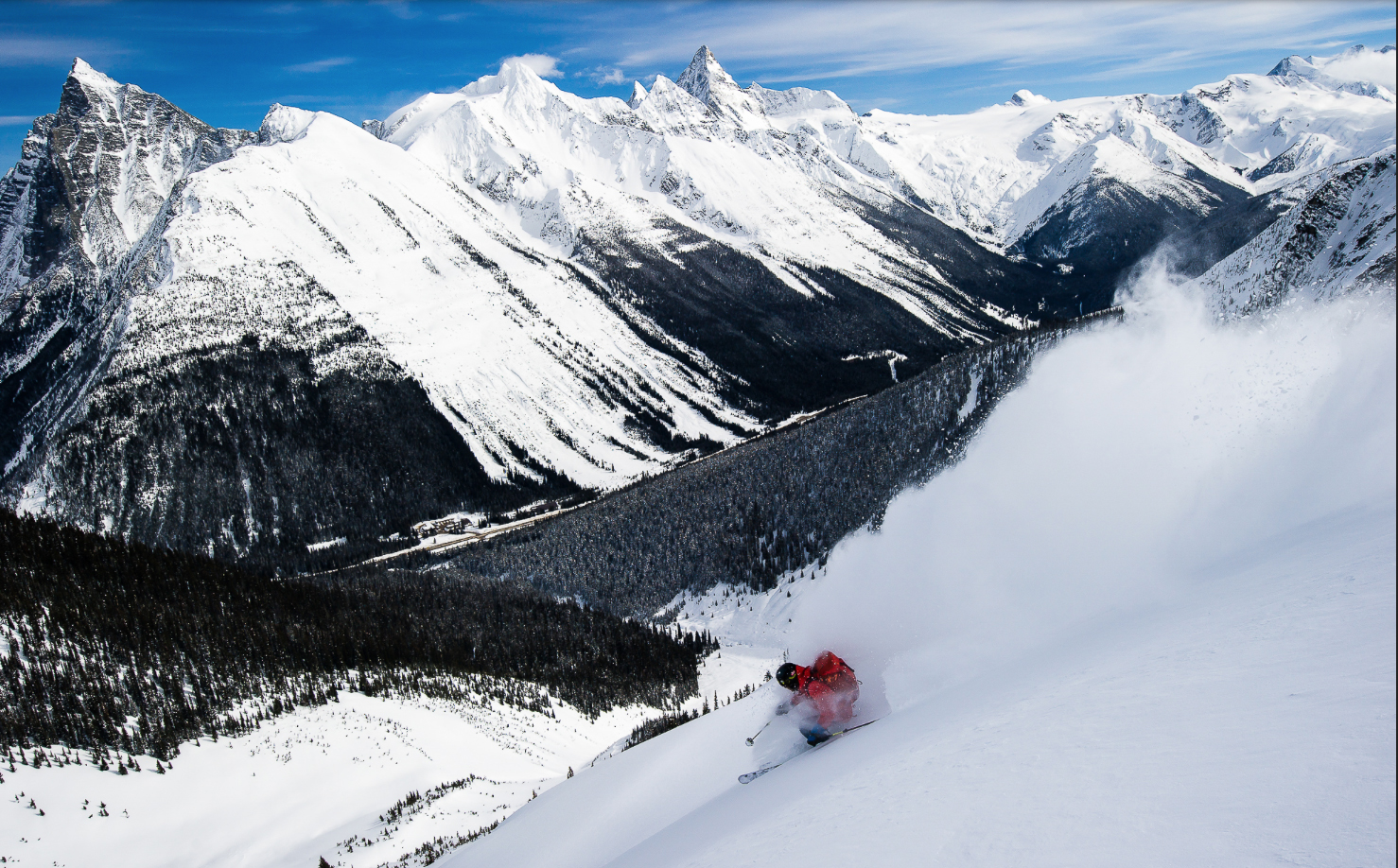 Rogers Pass has a new breed of guidebook for Rogers Pass, built by a skier for skiers. Douglas Sproul has created the next level of Rogers Pass backcountry skiing guidebooks and map… Uptracks, bootpacks & bushwhacks. These companion guidebooks and maps for touring at Rogers Pass are mandatory, by yours here.
Above all be patient and kind on your visit. Who knows, you might need friends on a powder day!