The Ideal Sled-ski Machine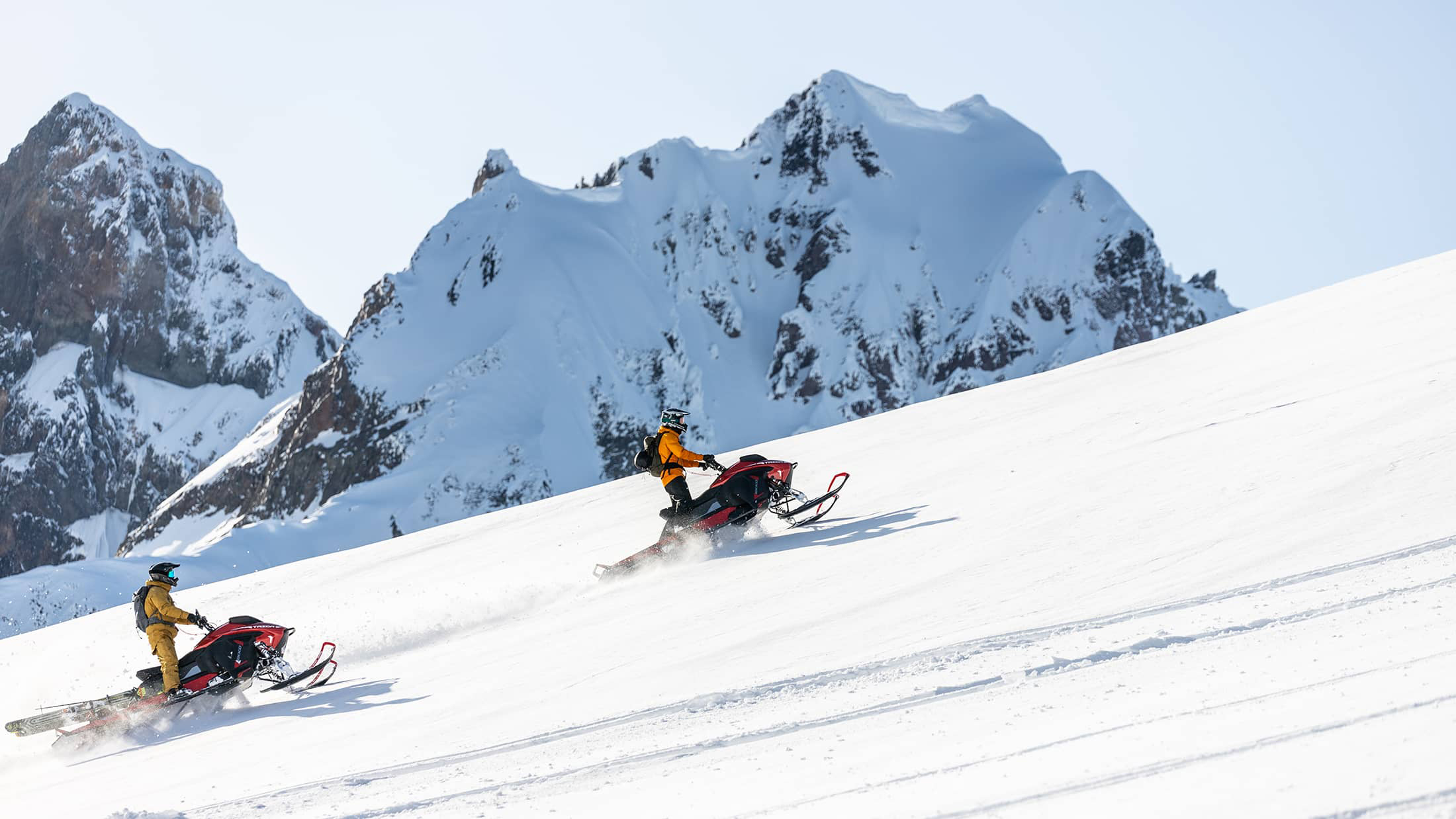 Last Winter pro skiers Greg Hill and Mark Amba fastened their skis to Tiaga's new electric mountain sled and set off for an environmentally friendlier kind of sled supported ski touring.
They were the first to sled ski tour using an electric snowmobile. Quietly and peacefully the pair powered their way to explore the Whistler backcountry. No smoke, no stink, no noise, and according to Tiaga, less potential for a mechanical failure.
Greg has recently taken too deeply looking into sustainable adventure and exploring these realities. He sold his F-350 and snowmobile, no longer heli-guides, travels to all his mountain adventures in an Electric car, has now climbed 40 mountains without the use of fossil fuels and now he testing an electric snowmobile.
Mark is known for his sled-accessed ski touring followed by big technical descents. He also is a biodiesel-hoarding bro who's comfortable enough to practice yoga and start an environmental foundation called 1STEP, which encourages winter playing sustainably.
Who better to test Taiga's Ekko than skiers that have built their careers on accessing remote skiable lines and both are concerned about the earths carbon problem.
For a week they rode the sleds high into the alpine, over glaciers and through glades for sled-accessed ski touring objectives.
Greg Hill commented, "Using a Taiga sled really reaffirmed why I believe they are the ideal sled ski machine. You can quietly access the mountains with the least amount of impact environmentally, while not disturbing the natural setting you are sliding through."
Mark elaborates, "The range is more than enough to get you to a place where you want to start touring. For people who ski, they enjoy the quietness – you can enjoy the scenery and the environment so much more."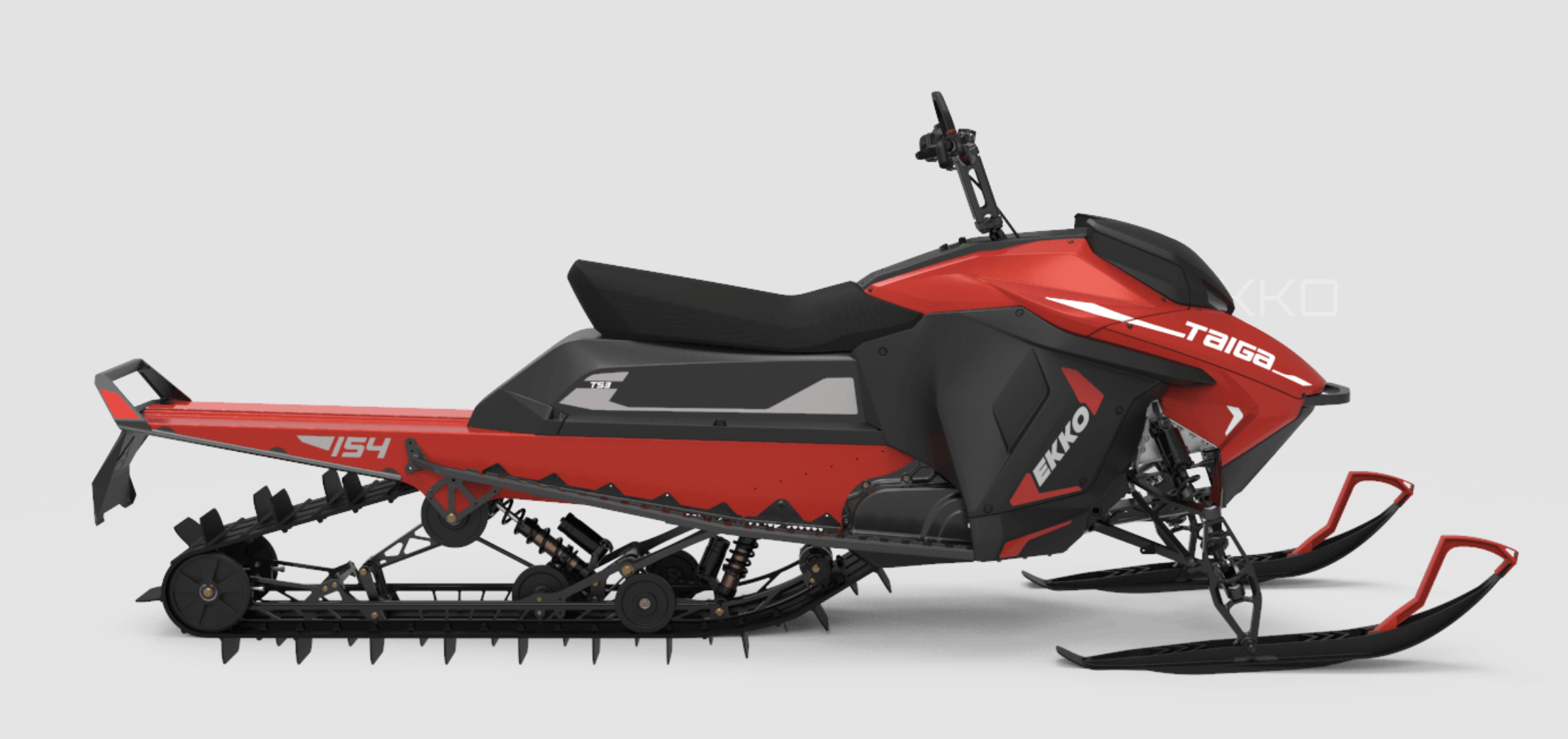 The Ekko will transform how skiers access the backcountry in a way that is friendlier to the environment. Taiga is driven to improve sled-access experience by altering the perception of what sleds sounds and smell like. The next-to-no maintenance on the Taiga snowmobile means no messy or harmful oil changes, blown belts or clutch replacements – not to mention the significant gas savings when compared with traditional snowmobiles. Nearly silent when operating, users can appreciate and interpret their surroundings peacefully.
Traditionally hard to communicate while snowmobiling, Abma and Hill found that the quietness of the Ekko enhanced group communication. This will aid in having more conversations leading to thoughtful decision-making while sledding through avalanche terrain for a safer and more enjoyable experience.
Tiaga is taking pre-orders for its Ekko mountain sled and will be delivering soon. Read more here.