Avy Savvy: Avalanche Canada's Online Avalanche Tutorial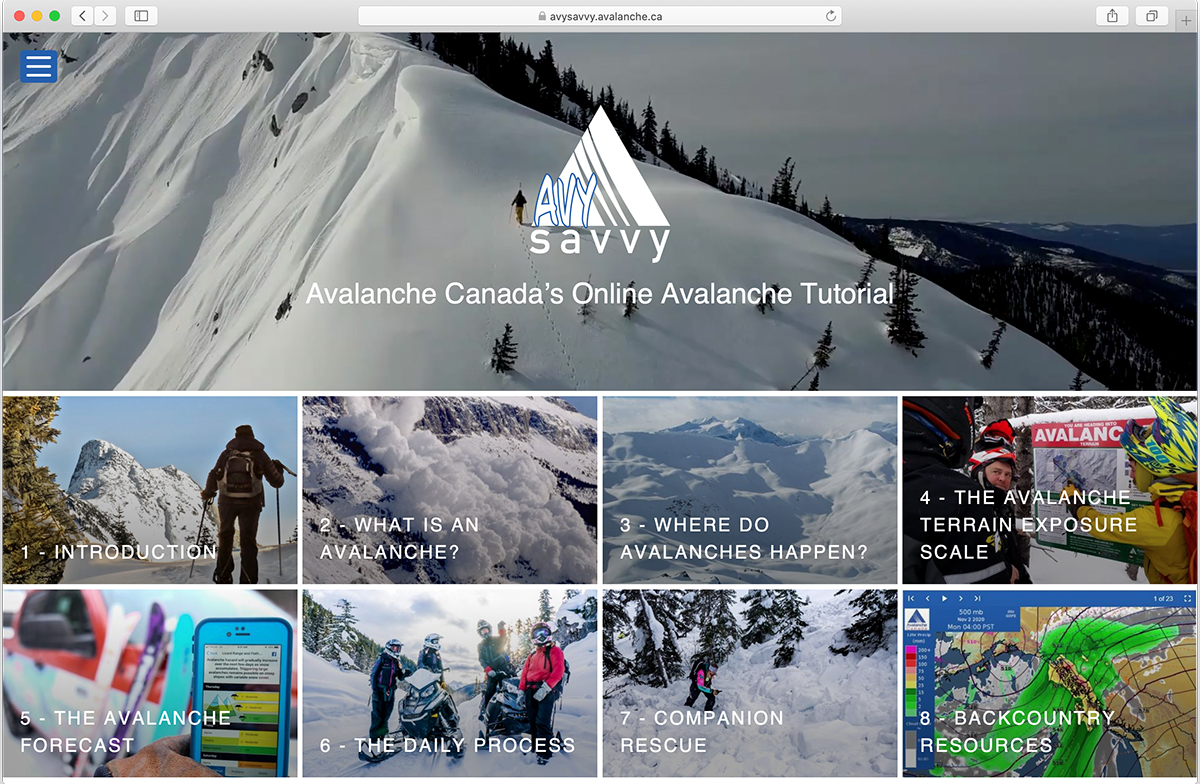 Avalanche Canada launched Avy Savvy in 2020, a tutorial for backcountry beginners that provides a solid introduction to avalanche safety.
The educational tool teaches beginners the basics about avalanche safety fundamentals, what an avalanche is and where they happen, companion rescue and the avalanche terrain exposure scale.
"It's vital for anyone venturing into the winter backcountry to have a full appreciation of the challenges involved," explains Gilles Valade, Avalanche Canada's Executive Director. "Travelling in avalanche terrain demands awareness and preparation. Avy Savvy provides a great first step in avalanche safety education."
Along with avalanche safety fundamentals, Avy Savvy explains the many tools available to backcountry users on the Avalanche Canada website, such as the daily forecast and the online trip planner. Videos, images, animations, and interactive quizzes all help the learning process.
Now is a perfect time to refresh your avalanche safety knowledge for the upcoming powder season!
Avalanche Canada is Canada's national public avalanche safety organization. They are a non-profit, non-government organization with a vision to inspire, engage, and empower recreationists to enjoy Canada's winter backcountry and be safe from avalanches.