A Portable Rope Tow for the Backcountry
Most of us have thought about creating a portable backcountry lift so I'm not surprised to see the development of the PL1 by ZOA Engineering.
The ZOA PL1 is billed as a powderful rope tow system for backcountry powder that fits in your backpack and delivers more laps. Creator Robert Button wrote, "Small enough for your daypack and mighty enough to lift skiers and snowboarders to the places they want to go. The Zoa PL1 will change the way you spend your time in the backcountry."
Now I'm dreaming of where I can use it! The popularity of untracked powder at lift serviced resorts and the lack of untracked snow is driving the popularity of backcountry powder. Perhaps this will change our backcountry experience.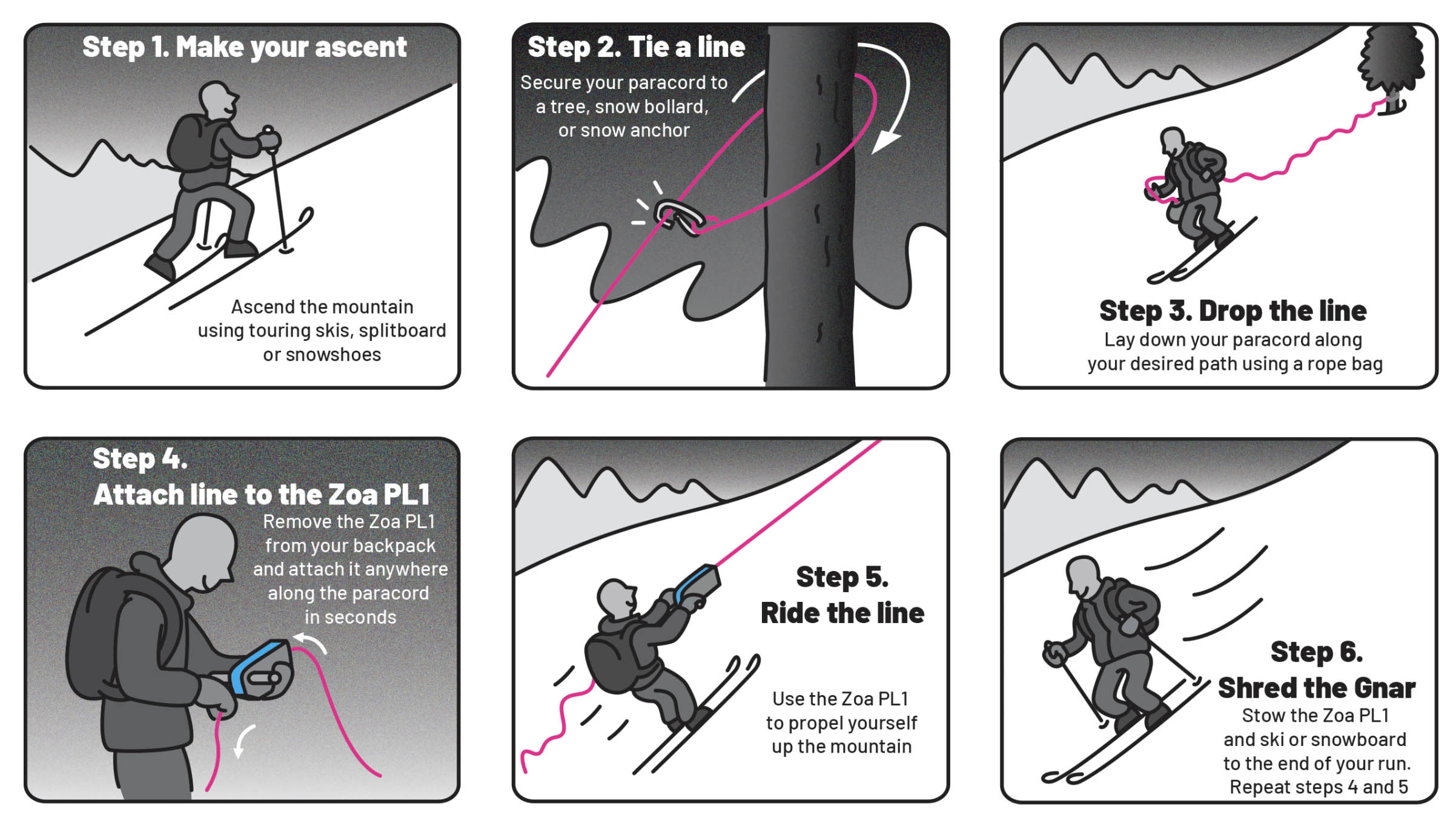 SPECIFICATIONS
PL1 Weight: 10.5lbs (4.8kg)
Line Weight: 0.071 ounces/foot (6.61 grams/meter)
Max Vertical: 2600 ft (800m)
– The PL1 is still in development and specifications may change due to user feedback, production considerations, and improved test data
– A removable handle makes for easy stowing and less risk of damaging yourself or the Zoa PL1 in the case of a crash.
– An adjustable throttle allows the user full control over the ride up.
– A steel lanyard gives you the option to clip into a harness on long and steep ascents.