An honest account of a Revelstoke Avalanche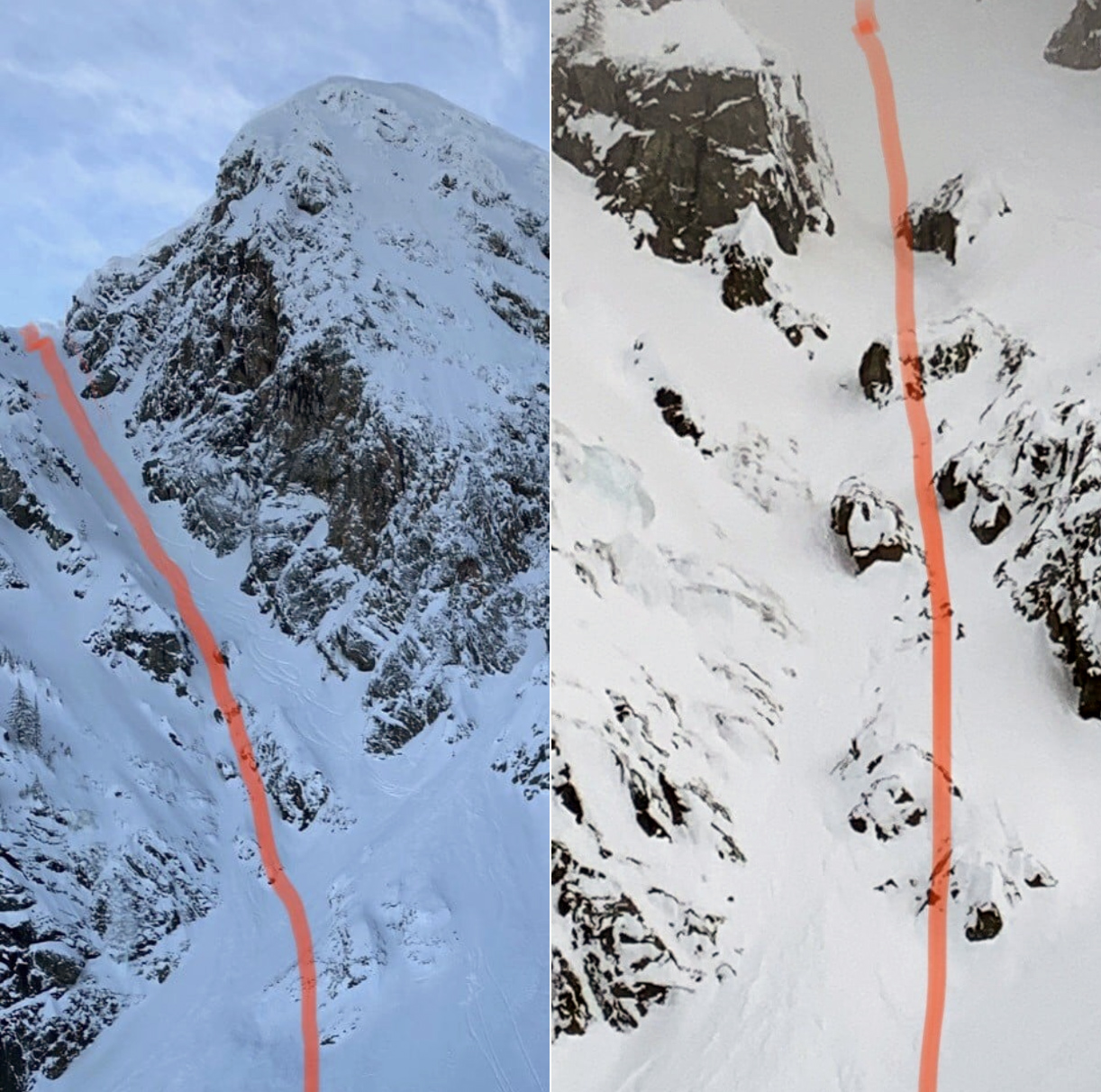 An honest account by Andrew Sheppard of a recent avalanche incident in the Revelstoke backcountry. Andrew posted in the Revelstoke Ski Tourers page for everyone to learn from his experience.
Here is Andrews account:
"Hello fellow snow enthusiasts. I thought I would take the time to share my terrifying near-death experience of being swept down Brownshorts couloir outside of RMR last Friday. I write this in hope that others may learn from my painful mistakes. For those of you that don't know me, name is Andrew Sheppard, some of you (if you're old enough), may remember me from the days of RAP Films (think skinny skis, neon clothes, VHS…). I used to get out and ski a lot more in my younger days, but I do still try to get out as much as possible, albeit with much fewer days in the backcountry than I used to (contributing factor…!).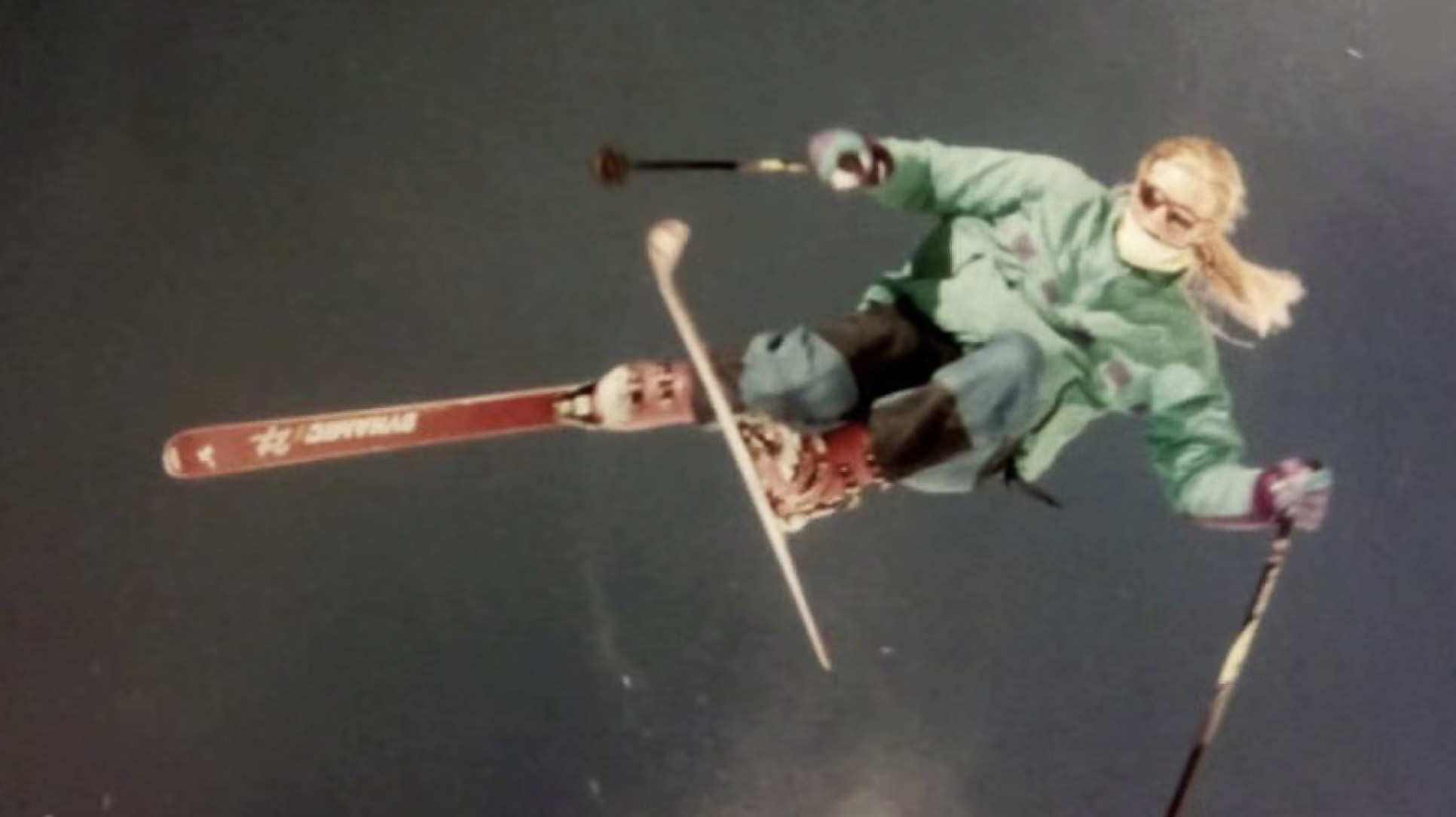 I woke up Friday morning planning on meeting a friend at RMR and going for a slack-country walk outside the area boundary. I checked the Avalanche Canada website, and saw that they were calling the avalanche risk "Considerable/Moderate/Moderate". My first thought was to heed the warning and manage the risk by making conservative terrain choices. After all, most avalanche fatalities occur under the Considerable rating. I thought if we hiked the peak, we could ski back down the south side, sticking to mellow angles and previously skied terrain. As we were hiking up, we noticed several parties ahead of us on the peak already. Once on top, I was surprised to see that people had really been getting after it – SE Face of Mackenzie and N Face of Montana both had tracks, and there were multiple tracks heading over to Brownshorts/Thumbs Up. At this point, I believe I experienced subconscious mental shift – I took off my conservative thinking hat and replaced it with my "let's go skiing!" hat. Without much discussion, we followed the tracks down the N side of Mackenzie down to Brownshorts, noting the wind effect on the way over. To our surprise, nobody had skied Brownshorts yet. My "let's go skiing" voice drowned out any conservative thinking, and suddenly, I found myself ready to ski exactly what I didn't want to be even thinking about earlier that day, further consolidating my mental shift. I had totally erased my earlier thoughts of conservative terrain choices, as well as skiing previously skied terrain. For some reason, my mind was now made up that I was going to ski Brown Shorts.
I was already down on the skiers right of the entrance, where I could safely look down most of the line. I have to think that it was from being out of practice that I didn't follow my typical proper pre-run procedures; I didn't hike back up and try to kick off some cornice to try and trigger the slope without exposing myself to it, or put myself in a much safer place to perform my ski cut (this simple step could have possibly changed the whole outcome of my season). We did have a short conversation about how to ski it safely, but it was just that – short… Whatever it was, I somehow felt in a hurry to just get in there and ski the thing up without re-evaluating what the hell I was getting myself into. So off I went, skiing into the open mouth of a shark…
I made a ski cut from right to left, and barely got in the chute when the whole thing cracked underneath me, instantly taking me on a "magic carpet ride". It was hard slab (hence the wide propagation), and I could quickly feel that even though there wasn't an enormous amount of snow above me, it was dense, heavy, and powerful, and I was not going to be able to escape it easily. I made a jump turn to get my skis fall line and try to gain any amount of control that I could, and then pointed my skis to the right. As the hard slab began to break up, I found that I was actually getting a little bit of traction and had a glimmer of hope that I may be able to get out of the way of whatever snow remained above me. I figure I was already about 50+ meters down the chute when another powerful wave of snow overtook me. This extinguished any hopes that I was going to get out of this slide. Here I was, helplessly rag-dolling down Brownshorts in a turbulent slab avalanche, thinking "will you be buried alive, or pasted on a rock outcropping at the bottom…?". Luckily both my skis and poles had come off, and I tumbled helplessly in a spin cycle of white, gasping for air but breathing in snow. I was dreading a massive impact on the rock outcroppings that were fast approaching below when suddenly I was airborne; I thought "please be a soft landing, PLEASE be a soft landing!", and sure enough the combination of avalanche debris and soft snow cushioned my landing as I continued to rag-doll through the cliffs. Then I was airborne again, tumbling through the air like a cat thrown out a window, this time with significantly more hang time. Again, "please be a soft landing, please please PLEASE be a soft landing…!!!" went through my head. Another relatively soft landing and several decelerating tumbles and I came to a complete stop.
HOLY FUCK!!!
I immediately stood up, performing a rapid self-assessment as I coughed out the snow that was packed in my lungs. I couldn't believe it, after being freight trained down the entire chute and launched off two cliffs, I was able to stand on my own two feet, bend my knees, move my arms, my head, and there was no blood on the snow (or anywhere else). I could feel my glutes starting to swell and knew my ass must have taken a substantial hit, likely bouncing off one of the cliffs. I looked over and saw some people standing on the ridge by top of Gracias Ridge/Greely Bowl and waved my hands signaling that I was okay. They yelled out and asked if I was hurt, I responded yes. They asked if I needed a toboggan, and I responded yes, to which they responded that patrol was on their way. I scanned the debris around me and saw no signs of my skis or poles. Then my thoughts went back to my potential injuries, and I knew I should probably minimize movement until my C-spine had been checked (even though I didn't feel any obvious pain). I waited, rattled and in disbelief that I was relatively okay after what I had just been through. Soon, RMR ski patroller Elliot (AKA "Moose") showed up and assessed me for injuries. After checking my C-spine, he asked if I could walk downhill and out of the "line of fire", to meet his cohort Josh, who was bringing the toboggan. I apologized to them for putting them in danger to come rescue me, I felt pretty small and foolish at this point.
I was loaded on the toboggan and taken down to Greely Lake, where I hiked up and over the hump to the cat track, and was then tobogganed by snowmobile to the gondi, where I downloaded and was then taken to the hospital for x-rays. The x-rays showed I had broken my coccyx, but everything else was fine. My knees were both sore, but upon examination no ligament damage was found.
I feel incredibly lucky to have survived this incident with only relatively minor injuries. I have to look at this as an opportunity for reflection, and hopefully others can learn from my mistakes. Looking back, I see that I had a subconscious shift in mindset on my way up, where I went from wanting to make conservative terrain choices, to being almost willfully ignorant of the obvious risks around me in order to get some fresh tracks down a classic line. My lack of getting out fueled my inner desire to get some mileage under my belt. I have to think that my own ego likely also played a role, wanting to prove to myself that I can still "get after it". I was definitely out of practice in the backcountry; I was also likely complacent with being in the "slack country", but make no mistake, the "slack country" around RMR is anything but slack… the terrain and hazards are very real, and proper backcountry mindset is crucial as soon as you leave the boundary.
I'm looking forward to getting back on my skis, hopefully before the season is over. As far as Brownshorts goes, I think it is a very serious line that is all too easy to access. It's never been my favorite line, and it's even less so now…! I hope my mishap can act as a lesson to even one person out there; be very aware of "skier's brain", and how we can talk ourselves into taking life threatening risks, all for just one run of fun. Take a couple extra seconds on top of every backcountry run and go through your checklist, and make sure you are not biased in your justification to ski a run. Easy enough to say from your couch, but a whole different story when you're looking down at your next adrenaline fix…! And one more thing, I would again like to express my extreme gratitude to the RMR Patrol (especially Moose and Josh!) for helping get me off the mountain that day, and for all the other hard work they put in so that we can enjoy all the great skiing RMR has to offer!
Enjoy the snow and have a safe winter!!!"
The following video visually shows the rock sieve that Andrew luckily survived cartwheeling through. Thank you Andrew for sharing your experience and we're happy to have you still with us to enjoy another powder day!