The Fine Line: An Avalanche Education Series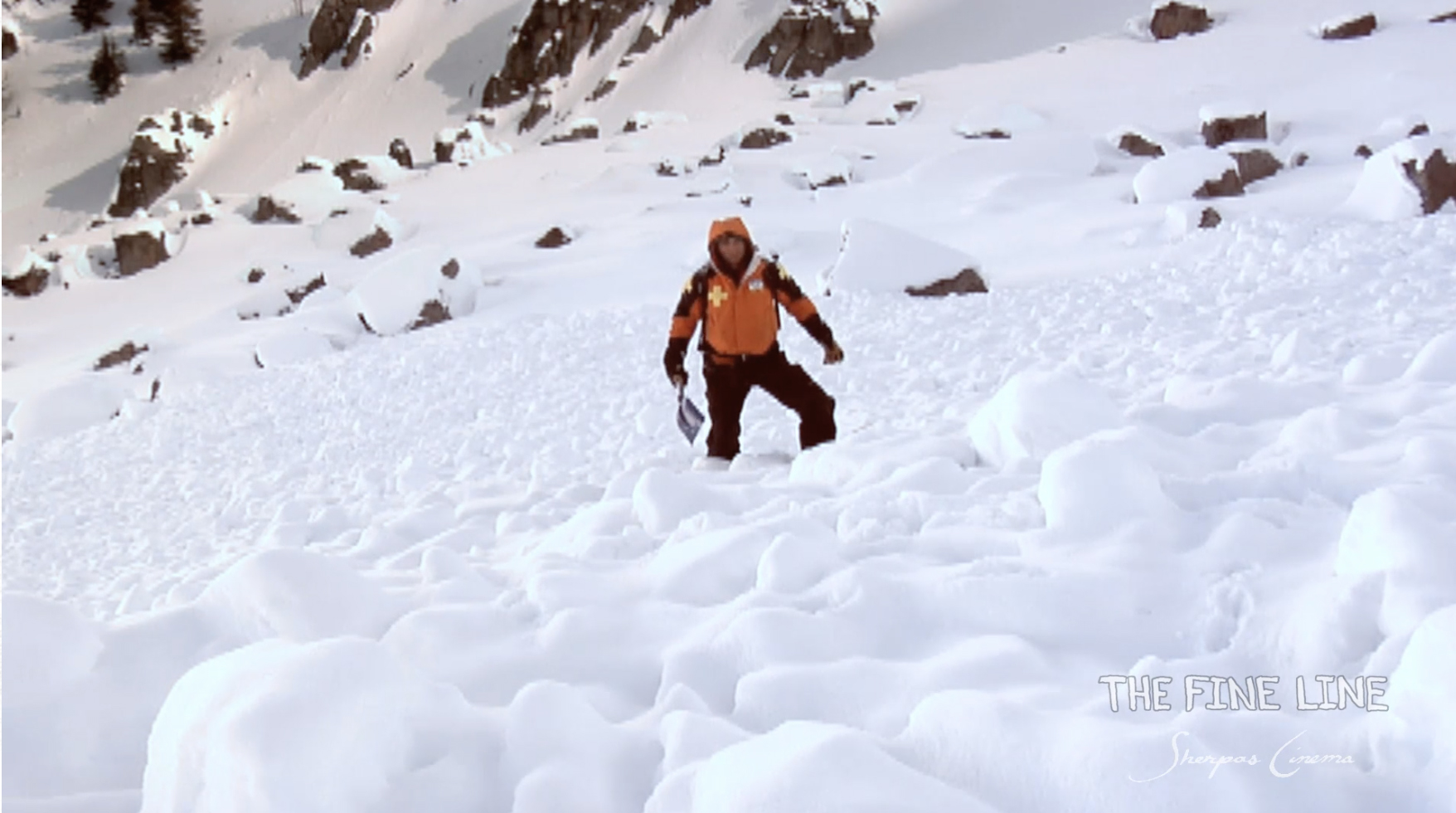 In 2008 the Sherpas Cinemas produced a avalanche education film series that set a new standard for avalanche safety communication. This season they literally pulled the films out of the vault and re-released them.
Sherpas wrote, "With the explosion of backcountry popularity so far this winter, we figured the time was right to revisit our first full feature—'The Fine Line: A 16mm Avalanche Education Film', from 2008—and release it for free on our social channels."
'The Fine Line' primary message of avalanche safety was inspired by the death of four of their close High School friends in a small, early season avalanche that could have easily been prevented with the proper safety precautions. Sherpas aim with the series was to motivate backcountry users to start the lifelong process of learning how to move safely through the mountains.
These films are not a replacement for taking an avalanche course and many of the techniques have since been updated, as has the gear. They are fun to watch and a great starting point.
Main Film – The Fine Line
Training Film 1 – Understanding Avalanche Bulletins
Training Film 2 – Choosing Terrain
Training Film 3 – Predicting Avalanches
Training Film 4 – Emergency Self Rescue
We wanted to take a new approach to avalanche awareness, one that would resonate with younger skiers and snowboarders and inspire them to start the lifelong process of learning how to move safely through the mountains. We did this by weaving the message into a hard-hitting, action-packed film that featured some of the top dogs in professional skiing and snowboarding at the time. And we worked with the Canadian Avalanche Foundation and a host of avalanche professionals to ensure that the educational aspect of the film met the industry standard.
Twelve years later, we're still super proud of the entire project. But watching it again feels like we pulled some dusty old reels out of the attic to revisit a time in our filmmaking careers when we were learning the craft, trying new things and finding our creative voice as a company.
It's shot on 16mm though. So that's cool, right?
Either way, the project consists of a primary film and four training films. The primary film did the festival circuit and picked up a few awards along the way. And the training films are still used as a resource for avalanche education today. Of course some of the techniques, gear and snow science standards have been updated in the last 12 years, but the message will never lose its relevance.
Stay safe, friends. //
Original synopsis:
"The greatest snow sports athletes join the world's leading avalanche professionals to bring you a new movement in avalanche education. "The Fine Line" is a cinematic journey that unites the cutting edge of winter sports with youth education about responsible backcountry usage. Along with massive avalanches, epic riding, year long time-lapses, crazy true stories, cable cam cinematography, and Alaskan heli to heli, educational materials are made clearly visible. This engaging, and inspiring film can save lives."
Directed by
Dave Mossop
Producer
Malcolm Sangster
Co-Produced by
Eric Crosland
Dave Mossop
Associate Producer
Evan Woolley
Written by
Dave Mossop
Malcolm Sangster
Eric Crosland
Mike Nixon
Principal Cinematography
Dave Mossop
Constantine Papanicolaou
Alex Fostvedt
Additional Cinematography
Eric Crosland
Malcolm Sangster
Frank Desrosiers
Aaron Whitley
Anthony Vitelli
Animation by
Ryan Thibault
Callum Paterson
Nathan Gilliss
Cast
Vance Brews
Katie Elliott
Carson Graham
Jillian Rankin
Riders
Cholo Burns
Tom Burt
Shandy Campos
Shin Campos
Shane Carmichael
Kris Cormier
Dana Flahr
Will Gadd
Gary Hall
Tanner Hall
Andrew Hardingham
Eric Hjorleifson
Bryan Iguchi
Ian McIntosh
Scott Penner
Sean Pettit
Matty Richard
Travis Rice
Mikey Rencz
Chris Rubens
Skye Sheele
Dan Treadway
Dave Treadway
Dominic Melanson
Pete Then
Peter Velisek