Jimmy Junior / Hidden Bowl Closed for Season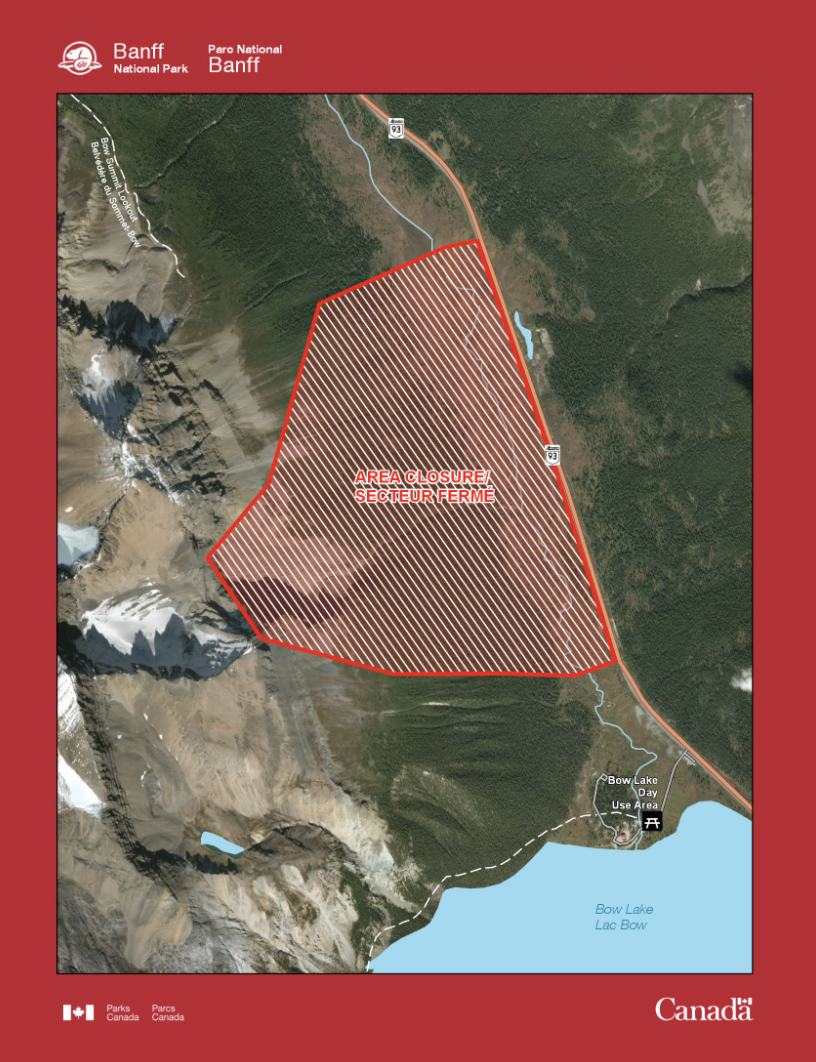 Parks Canada has closed Jimmy Junior / Hidden Bowl on the eastern slopes of Mt. Jimmy Simpson south of Bow Summit due to a female grizzly bear denning in the area.
This bear is known to Parks Canada and believed to be 8.5 years of age. She was observed with a large male grizzly in spring 2020. Parks Canada are optimistic she may emerge with a litter of cubs in spring 2021. Noise or disturbance over the winter, however, may cause her to miscarry or lose newborn cubs.
This area closure will give this bear and her potential offspring the best chance to survive and thrive. Reproductive age female grizzlies are critical to the long-term survival of the grizzly bear population in the mountain national parks.
Enjoy your day out but please think twice before poaching the slopes. Parks Canada thanks you for your support.