Canadian's Best Ski Resort opens Friday!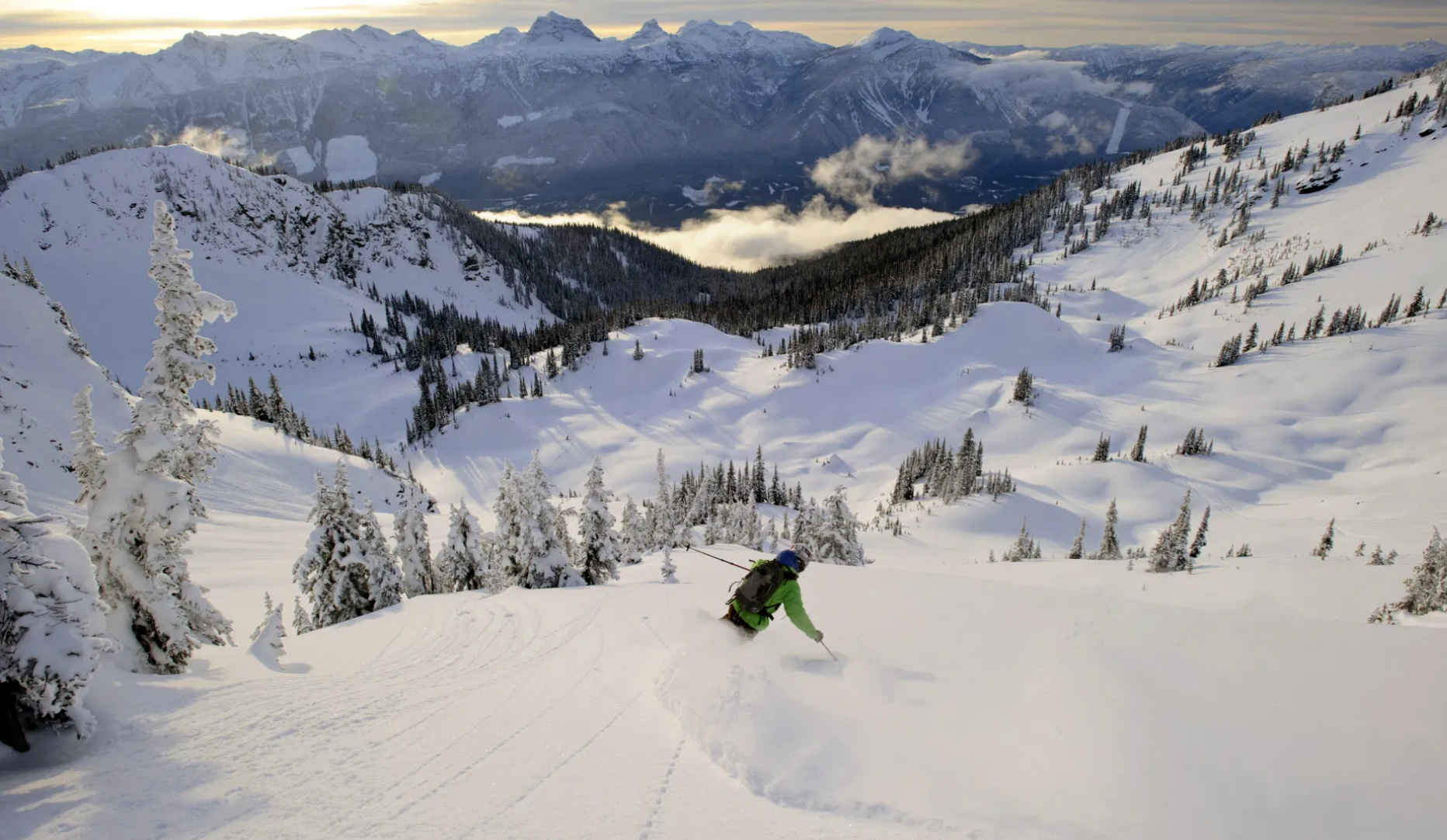 The mountain with genuine stoke and Canada's Best Ski Resort is opening this Friday, November 27th. Adding to the stoke, Revelstoke Mountain Resort (RMR) has has recently won Best Canadian Ski Resort at the World Ski Awards. In Powder Canada's opinion, Revy is the best ski town in North America.
With 10cms of fresh in 24 hours, 69cms this week, and 255cms Year To Date, RMR's 2020 opening will be a powder day to remember.
RMR announced its win for Best Canadian Ski Resort earlier this month, this is the second World Ski Awards win for the Resort since 2016. Nominees included Sunshine Village, Lake Louise, Whistler Blackcomb, and Mont Tremblant among others. Votes are cast by leading ski tourism professionals, and ski consumers world-wide. The overall winner for the World's Best Ski Resort went to Val Thorens in France, located in the Tarentaise Valley at an altitude of 2300m, is is known as the highest ski town in Europe.
Are you stoked to shred Revy? This is what the BC Centre For Disease Control has to say about Travel:
British Columbians have been advised to avoid travel within the province or outside of the province at this time because of the COVID-19 pandemic. It is requested that you do not travel to other regions unless it is essential. People travelling to B.C. from another province or territory within Canada should only come for essential reasons.
Essential travel is travelling for work, school, medical appointments, and to obtain groceries, medicines, and other essential items. It can also mean travelling to care for someone like a family member who is ill.
Non-essential travel is travel for tourism, entertainment, or recreation. Stay local for these activities. For example ski and snowboard at your local mountain. An existing order also halts travel to other regions for sports.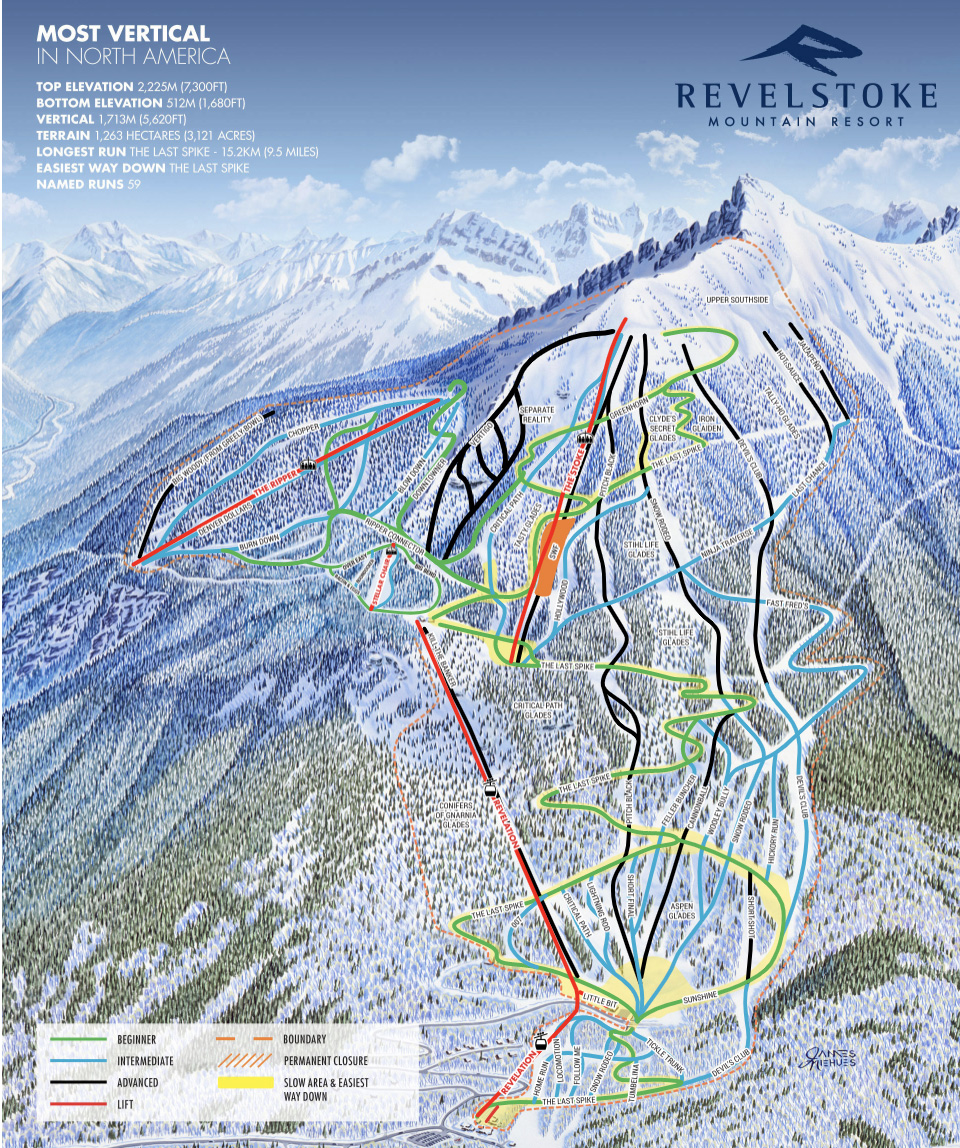 Planning on visiting the RMR this weekend, here are their six essential tips to ensure you have a smooth experience.
The snow is back, of course, but the days of high fives and snot rockets are long gone. You see, this year's blanket of white will certainly provide fresh tracks, but not quite the "reset" that we've all been hoping for. The reality is, these are unprecedented times and, as such, RMR have had to make some changes in how we do things around here. R hasMR worked hard to come up with an operating plan that allows for a safe, sanitary, and comfortable environment for guests and team members to enjoy. And, with Opening Day on Friday, here are 6 of the essential takeaways.
1. Pre-purchase
This season, we're moving things online to alleviate crowding in our Guest Services department. Make sure you plan ahead and pre-purchase your tickets online before you make travel plans. Due to this season's capacity restrictions, we strongly advise purchasing tickets as early as possible for your desired dates, to avoid disappointment. We also encourage guests to visit midweek or later in the day (after 9:30am) to reduce crowding. Note, that if you have a Season Pass, Mountain Collective Pass, Ikon Pass, Sunshine Super Card, Vertical Card, Y2Play Pass, Local Card, or reseller ticket, this does not apply to you; you will not need to reserve your ski days in advance.
2. Mask Up
By now you probably know the deal: no mask, no pass. We are asking all of our guests (unless under the age of 5) and staff to mask up, resort-wide. The only time that it is OK to not to be masked, is while skiing or riding. Guests without a mask or face covering will be turned away, no exceptions. Masks are now mandatory in all indoor and retail spaces in B.C. – we recommend familiarizing yourself with the latest Covid-19 Provincial Guidelines before your trip.
Pro Tip: Bring two masks with you: one that'll get damp and snowy while outdoors, and one that'll stay warm and dry for when you're indoors.
3. Stick to your Bubble
Your core "bubble" is comprised of members of your immediate household. During your time at the resort, we ask that you remain in your bubble while you travel, shop, ride, and dine. When loading the lifts, guests will have the option to load as a private cohort or as a mixed group. Gondola capacity for mixed groups has been reduced by 50% to a maximum of 4 people per cabin, while private cohorts may load up to 8 people per cabin. On chairlifts, guests may choose to load as a private cohort or mixed group with up to 4 people per chair. For more information on our winter protocols, click here.
4. Order Food Online
No packed lunch? No problem. This season we're excited to announce the launch of our online food ordering and table reservation platform for all our dining outlets. Visit the dining page on our website to place an order for take-out, or book a table for when you grab a bite between runs.
5. Stay in the Know
Like you, we're excited to get out and enjoy that good ol' mountain air and start sliding on snow again. But now is the time to stay informed, stay local, and ski local. The Provincial Government is advising residents of B.C. and those further afield not to travel for non-essential purposes; please consider this when planning your trip. Of course, we certainly look forward to welcoming folks from out of town when the time is right. For more information on how this pandemic will affect your stay at the resort, please check out our Covid-19 FAQs and further your knowledge on what to expect this winter, here.
6. Be Patient, Be Kind
With physical distancing measures in place across the resort, lift lines and wait times may look and feel longer—but be patient with our staff and with each other. Remember, any day on the slopes is better than a day in the office! Given the current circumstances, we're lucky to have the opportunity to ski, ride, and enjoy the mountains—so please keep this in mind, and be respectful during your visit.
With all of the above mentioned lift tickets are available online here. Enjoy and be safe!
Photos: RMR