Backcountry Touring tips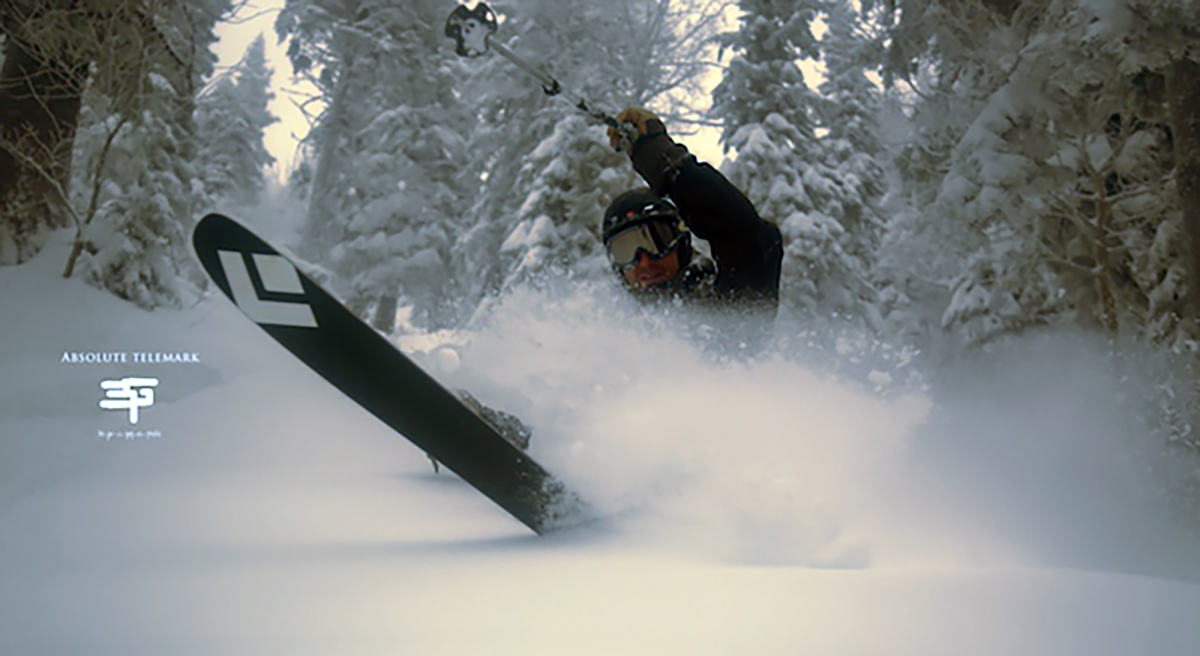 The Great Outdoors Learning Hub has developed a short video with 3 tips to help beginner backcountry tourers develop efficient technique. These tips will work for all three backcountry disciplines: alpine, telemark and splitboard. They are good tips, even for someone with lots of experience climbing with skinning. It would have been helpful has I had learned these tips when I started touring 35 years ago.
Learn how to save your breath and energy when skinning up a slope, or how to get an extra lap in your day? There are three major errors that people make when climbing with skins. Do you know if you're making one of them?
Professional backcountry guide and ski-touring instructor Rene-Martin Trudel shares his secret skinning recipe to avoid the three most common mistakes all beginner, novice and expert backcountry skiers do!
EFFICIENCY should be your mantra when out on the mountain because it has a huge impact on the quality of your day and of your backcountry skiing experience. Ever felt really tired on your last lap that you thought you could have increased your risk of injury in the backcountry? Then, try these techniques on your next ski trip and take note on how you feel on your last lap. Post your results in the comments, we'd love to know!
So what are the common touring mistakes?
1. Lifting the ski
2. Climbing too steep
3. Climbing risers
4. Follow an old track that is poor quality and/or exposes avalanche risk
Three efficient ski touring techniques:
1. Make long strides with your skis, trying to glide the ski the most possible without lifting it.
2. Follow the Path of Least Resistance! Losing elevation to go around an obstacle will help you conserve more energy. When breaking a new skin track, lift your knees to get your ski tips out and glide them along the snow. And on steep sections, keep your back straight and move your hips forward when skinning; this will optimize traction.
3. Ah! Risers. It's so much fun to play with your high-tech ski gear with all the options, adjustments, bells and whistles… But in reality, don't let the gear get in the way of your efficiency. You should avoid using the risers, unless the terrain dictates it. They limit your range of motion and reduce your stride length. Use them sparingly, and put them back down as soon as possible.
REMEMBER: If the skin track is not good, then open a new line. You're in the backcountry. Take the freedom to skin up your own path of least resistance. "Know before you go" is an avalanche term that you need to address prior to your adventure.
AVALANCHE HAZARD: These tips don't focus on avalanche hazard. Avalanche education and carrying and knowing how to use avalanche safety tools are mandatory for backcountry touring. Be sure to take an avalanche course and understand the inherent risk prior to travelling in the backcountry. The Canadian Avalanche Association is Canada's organization for avalanche professionals. They offer courses as do many certified professionals. Find a course near you and sign up with your fellow backcountry adventurers!
ABOUT GOLH
The Great Outdoors Learning Hub, G-O-L-H for short (pronounced GŌL), is an outdoor sports skills courses platform for busy People. Accompanied by professional coaches and experts, you will learn efficiently and get better while minimizing your time commitment, fears, and injury risk, and you'll increase your abilities, confidence, and self-belief.
GOLH.TV is a membership site with comprehensive tutorials on outdoor sports such as mountain biking, backcountry skiing, and camping.