Avalanche Canada Forecasts Start November 25
Avalanche Canada's first avalanche forecasts of the season are going out on Wednesday, Nov. 25. They ended forecasting program early last season, due to the pandemic, much to the dismay of backcountry users. This season everyone is expecting an increase in backcountry users and these forecasts have become an important resource so lets say that we're stoked that Avalanche Canada is back in action!
The pandemic is affecting backcountry operators (lodges, heli and cat) and many of them are not operating, which will have an impact on the datastream Avalanche Canada needs to produce our forecasts. This winter, forecasters' field time will be targeted towards areas where data is needed most. And, of course, they will be relying even more on the Mountain Information Network. This is where you play a role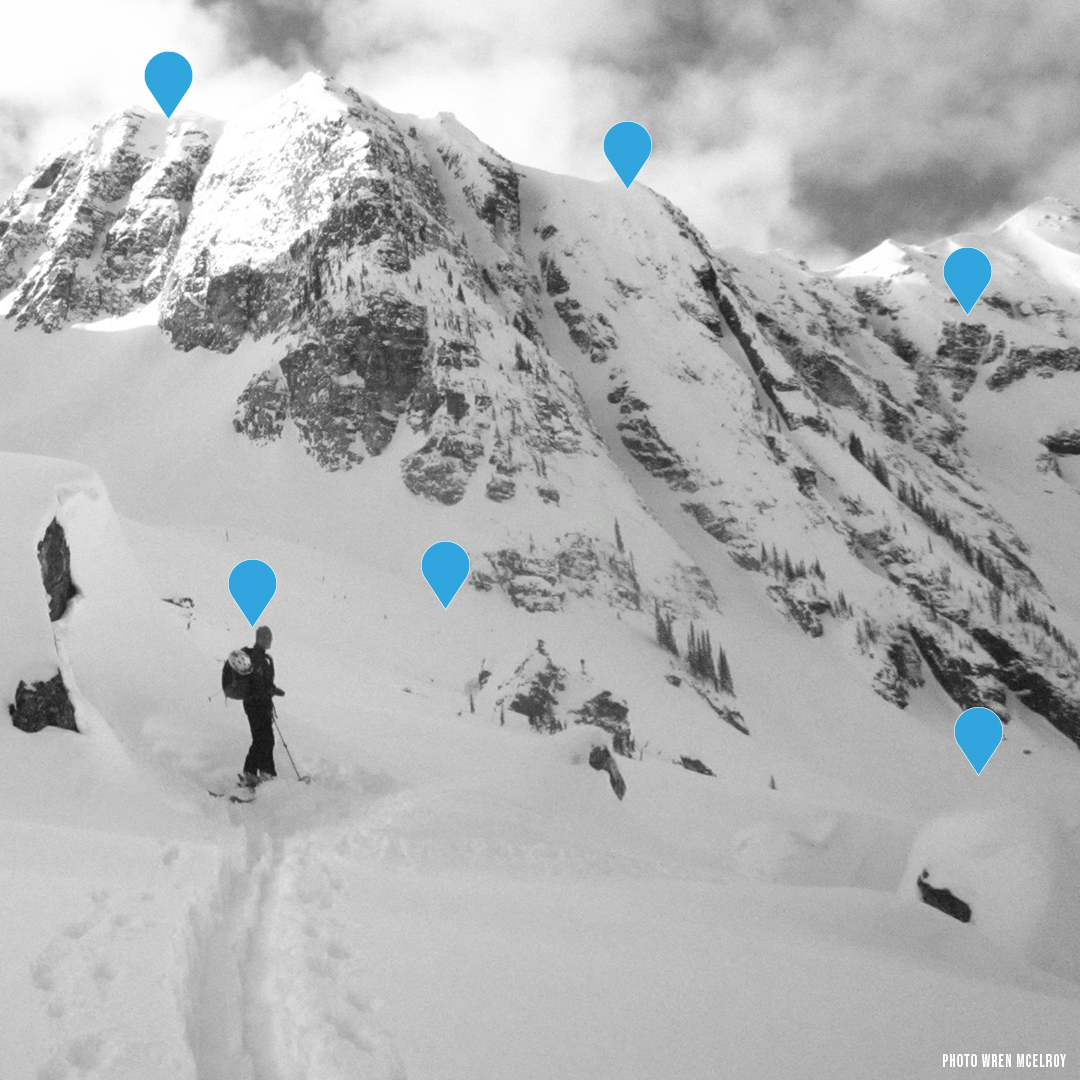 MOUNTAIN INFORMATION NETWORK (MIN):
This season, MIN reports are going to be even more important than ever to Avalanche Canada's forecasting team, let's keep this level of MIN-stoke up all season. Avalanche Canada's MIN to Win competition returns next week, so you can even win sweet prizes for posting! Read more and download the app here.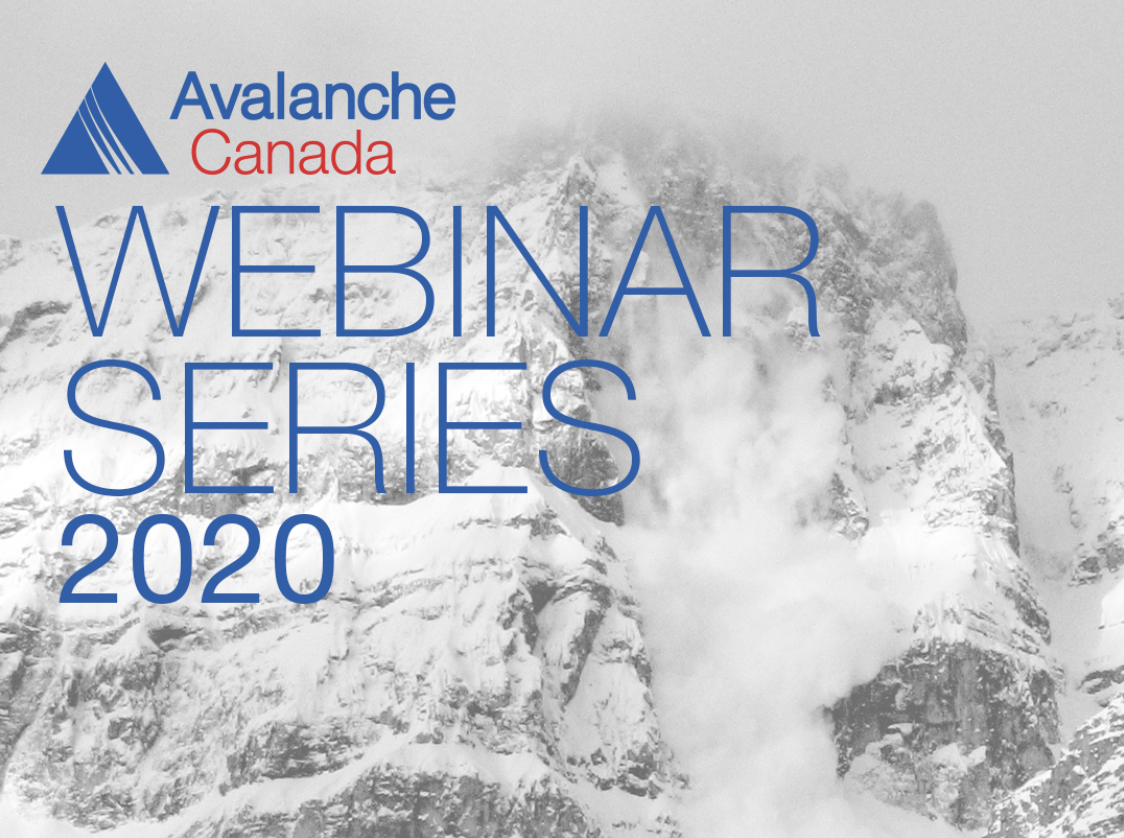 AVALANCHE CANADA WEBINAR SERIES:
Avalanche Canada has shifted their outreach online this year because of the pandemic and will be hosting a great lineup of webinars for this season.
The weekly webinar series launched on Wednesday, October 21 at 7 p.m. PST with presentations that will look at the various services available on their website and the Mountain Information Network.
The webinars will continue weekly throughout the winter. Subsequent webinars target snowmobilers, ice climbers, backcountry skiers, and people new to the backcountry. See more here.

AVALANCHE CANADA WIDGET:
The Avalanche Canada Widget has been developed to connect the current avalanche forecast with the public through websites and digital signage.
Website developers copy the widget code by region and embed the html code on their website. The widget updates hourly offering real time avalanche conditions by region and links to Avalanche Canada's bulletins.
For digital signage there is a MRSS link that displays the bulletin on your monitor. See more details here.
MORE NEWS:
Avalanche Canada is issuing bilingual forecasts this season, thanks to a new forecasting program, AvID. They're also developing a program to send abbreviated versions of our forecast via satellite messenger system (SMS), which will be great for backcountry users outside cell range. The AvCan app is still a much better resource for smartphone users but for anyone who spends an extended time out of range, SMS is the only option. They'll be launching this new program soon for the North Rockies and the Yukon.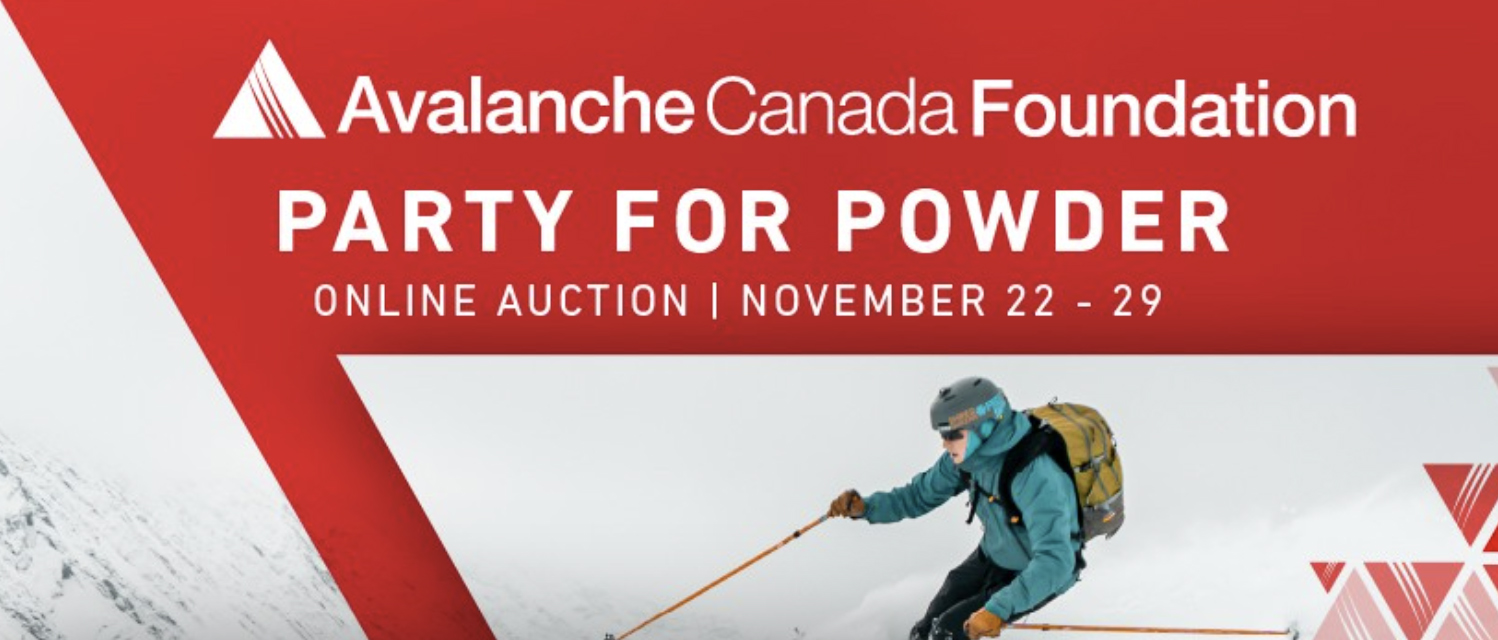 SUPPORT AVALANCHE CANADA:
The Avalanche Canada Foundation (ACF) needs your support virtually this season! Due to COVID-19 the ACF has cancelled both the Whistler and Calgary fundraisers. At noon MT on Sunday, November 22nd, 2020 the ACF kick off their virtual auction with fabulous donations featuring heli and cat ski trips, ski resort packages, gear, and awe-inspiring artwork.
The ACF goal is to keep everyone safe in the backcountry this winter. By supporting the this Fundraiser and organization, you will be helping to save lives.
Preview the ONLINE SILENT AUCTION HERE with more than 60 items featuring original artwork, trips and adventures and lots of cool gear.
A huge thank you to the Avalanche Canada team for helping get us make educated decisions in the backcountry and get us home safely this season!