Fewer Faces and Bigger Spaces at Northern Escape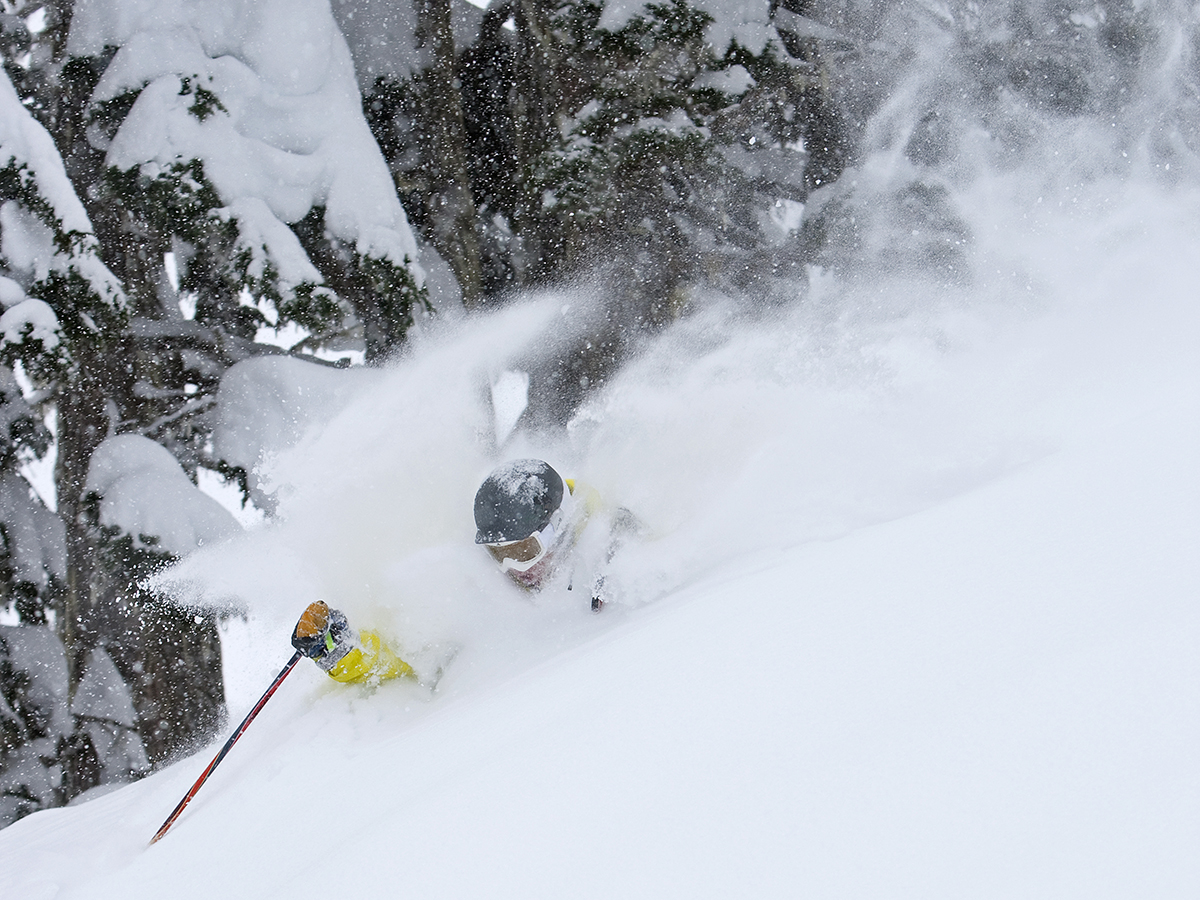 Northern Escape has embraced operating over medium of lift, a decade ago they embraced catskiing to keep their heli skiers ripping on no-fly days. With Covid they have embraced a similar approach with their Purely Canadian Winter Adventure strategy, catering to how Canadians like play in the snow with ewer faces and bigger spaces.
And what may this entail? It's not solely lift access skiing from helicopters and snowcats, it's everything Canadian including including snowmobiling, ski touring or even snowshoeing…Eh!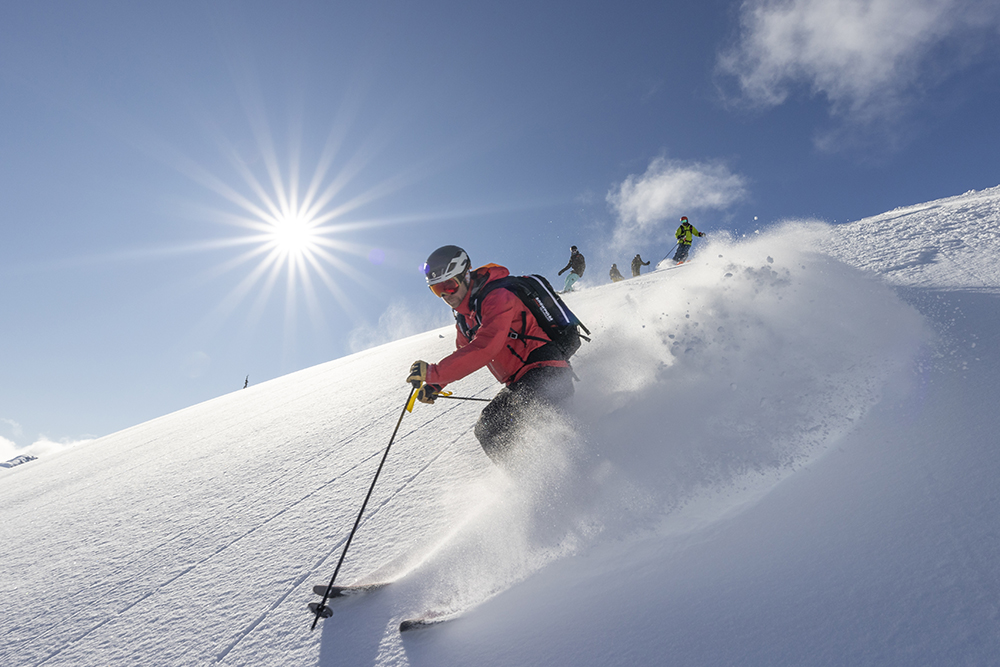 With the potential for the Canadian Borders to be closed this winter, they have put together a program for our fellow Canadians. Book the lodge Privately or as a Semi-Private and enjoy your choice of winter activities. Book that long awaited Heli or Cat Skiing trip at once in a lifetime prices or mix it up a bit and enjoy a variety of winter adventures including snowmobiling, ski touring or even snowshoeing.
Safely operating within the New Normal of the Covid-19 Pandemic, while maintaining the customer service and atmosphere of an exclusive Mountain Lodge, is our highest priority. Book the Lodge exclusively for your Travel Bubble/Pod or share it with one other group maximum to limit your potential exposure. Every part of your experience has been optimized to reflect the most current Covid-19 precautions.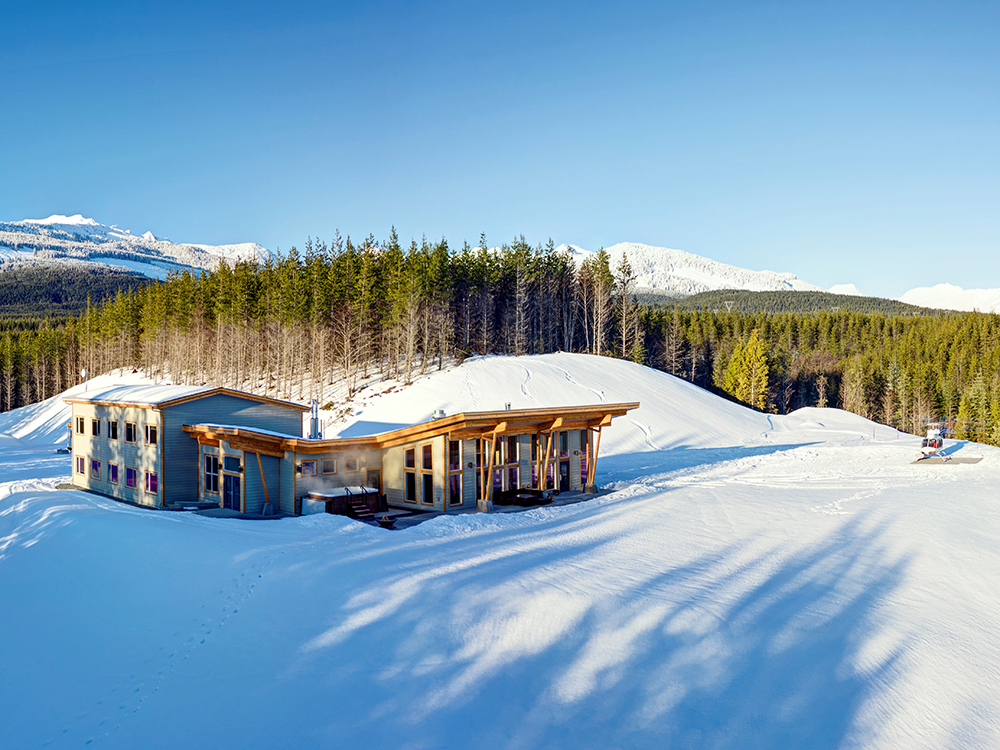 Northern Escape's new built Mountain Lodge is located on a private 55-acre waterfront mountain estate in the heart of the Skeena Mountains near Terrace. Wilderness, solitude and adventure await you. With 10 rooms, each with a Queen size bed and private ensuite bathroom, choose between booking the Lodge Exclusively for your Private Group or book as a Semi-Private and share the Lodge with one other group.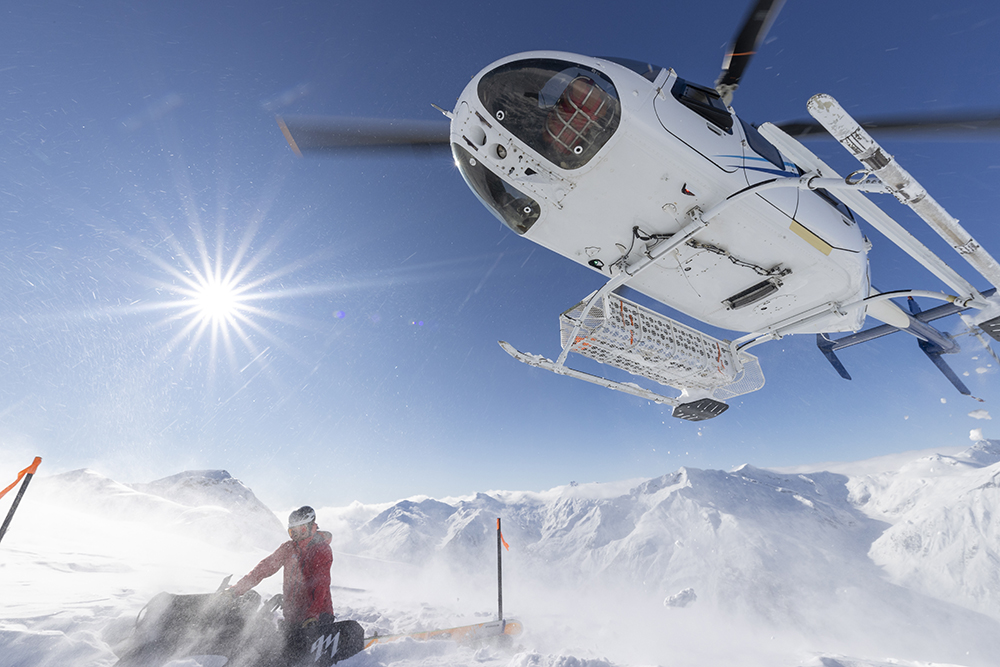 Pre-book your choice of activities to make the most of your Canadian Adventure. Book your favorite for everyday of your trip or mix it up and try a few different activities, the choice is yours.
A $500/seat deposit will hold your place and dates for a Purely Canadian Winter Adventure, book now with no risk to secure your place.
Toques off to Northern Escape for the refreshing approach to a Canadian only Winter season! There are Fewer Faces and Bigger Spaces at Northern Escape!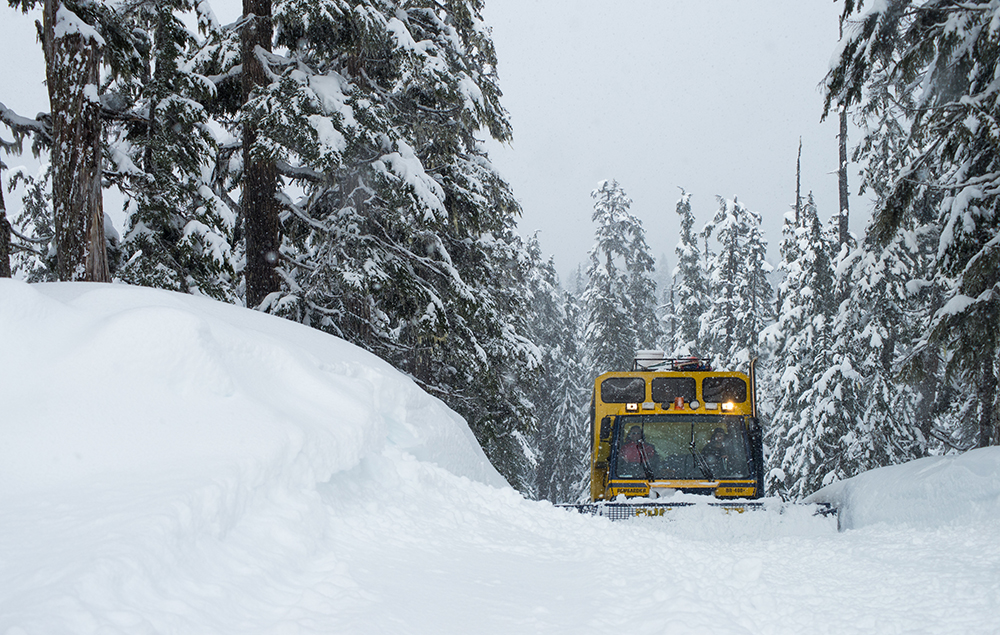 Photos: Northern Escape