Red Mountain joins the Ikon Pass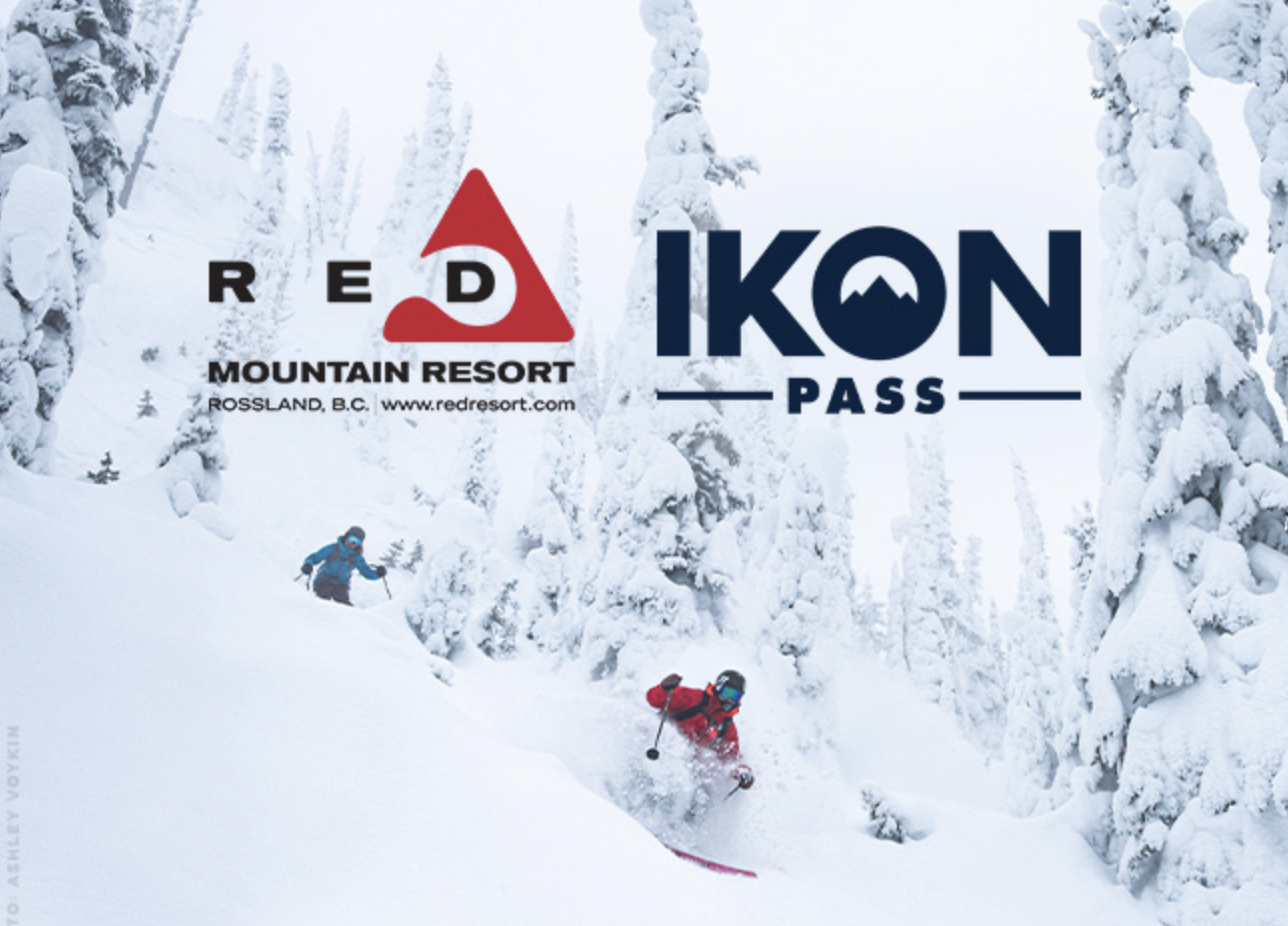 RED Mountain has joined the Ikon Pass for the winter 2020-21 season. RED joins 43 Ikon Pass destinations, including Mammoth Mountain, Squaw Valley Alpine Meadows, Jackson Hole Mountain Resort, Snowbird, Alta, Revelstoke, and a veritable bucket list of others around the world.
The Ikon Pass partnership expands RED's ability to stay competitive in the modern market and strengthen the value proposition it has offered to adventurous guests. The mighty mountain will maintain its independence, ownership and management, its scruffy-chic style, and its singular voice within the ski industry.
"As one of the first ski resorts in North America, RED Mountain defined independence and authenticity, anchored by an emotional connection to its history, community, guests and staff. To stay current in the ever-changing modern ski-travel market, we are proud to become a member of the Ikon Pass community and join a list of iconic ski destinations that share the same devotion to authenticity and character," said RED Mountain CEO, Howard Katkov. "We believe this will benefit our community and those who have never had the chance to experience RED."
Ikon Pass holders will have access to seven days at RED with no blackout dates, and Ikon Base Pass holders will have access to five days, with select blackout dates. There is no access to RED on the Ikon Session Pass 4-Day.
The Ikon Pass mix of mountain destinations offers great incentive to go on more road trips, slay more lines, and meet more new best friends. Make that long dreamed-of road trip to the West's best powder destinations and hit cult classics Crystal Mountain, Mt. Bachelor, and RED. Keep it Canadian with an Ikon Pass-fueled mission to RED, Revelstoke, and Banff.
By maintaining its freestanding status and joining the Ikon Pass community, RED Mountain is poised for an incredible season for 2020-21. The resort continues to invest in improving the adventure with exciting new terrain, dining, and accommodation options and has every intention of staying relevant for decades to come.