BarryHeart 3.4 Firmware Update For Barryvox S and Barryvox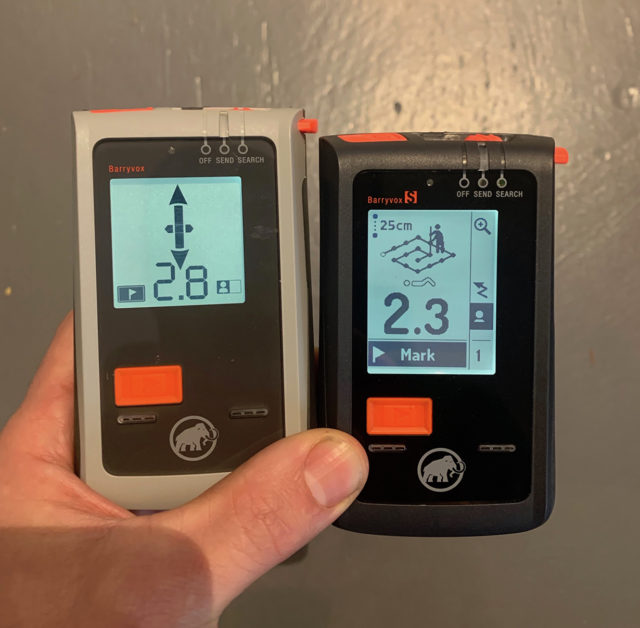 Mammut is rolling out new BarryHeart 3.4 Firmware updates for its industry-leading avalanche beacons, the Barryvox and Barryvox S.
The new firmware offers the following advantages:
– Alternative Search Mode: Improved sound quality and easier interpretation of the analog sound check (Barryvox S only).
– Batteries: Optimized battery recognition and support for high voltage-output alkaline batteries.
– Service Software: More stable w-link connection to the service tools
– Performance Boost: Improved signal separation in complex search scenarios with lengthy signal-overlaps or transmitters with continuous-carrier signals BarryHeart 3.2
Notably, consumers are not required to buy new hardware in order to get the best technology available. Mammut's Barryvox platform ensures that users will have fast and safe technology without needing to replace their beacon. "One of the greatest features of the Barryvox system is the updatable firmware," said Mammut Avalanche Program Manager, Doug Workman. "Since 2006, when Mammut introduced the Pulse, we have implemented regular firmware updates which keep our hardware on the cutting edge. Coupled with Diagnostic Testing, our units can be in use for a long, long time without the need for retirement."
Barryvox 3.4 continues to provide more power to the Barryvox system, representing Mammut's continued dedication to improving the performance of the Barryvox line.
The Barryvox avalanche transceivers have been tested extensively and their operation is tailored to minimize stress and maximize simplicity in the event of an avalanche. A new added function also allows upgrades to the BarryHeart 3.2 firmware to be made from one device to another. This makes it possible to run the firmware upgrade, even where there is no access to a network or service point, easily from device to device.
All current devices from season 2020/21 will be equipped with the new Firmware BarryHeart 3.4. and will be available from winter 2020/21.
For more information on Mammut, visit us.mammut.com/