Marker M-Werks Kingpin 12 Bindings Reviewed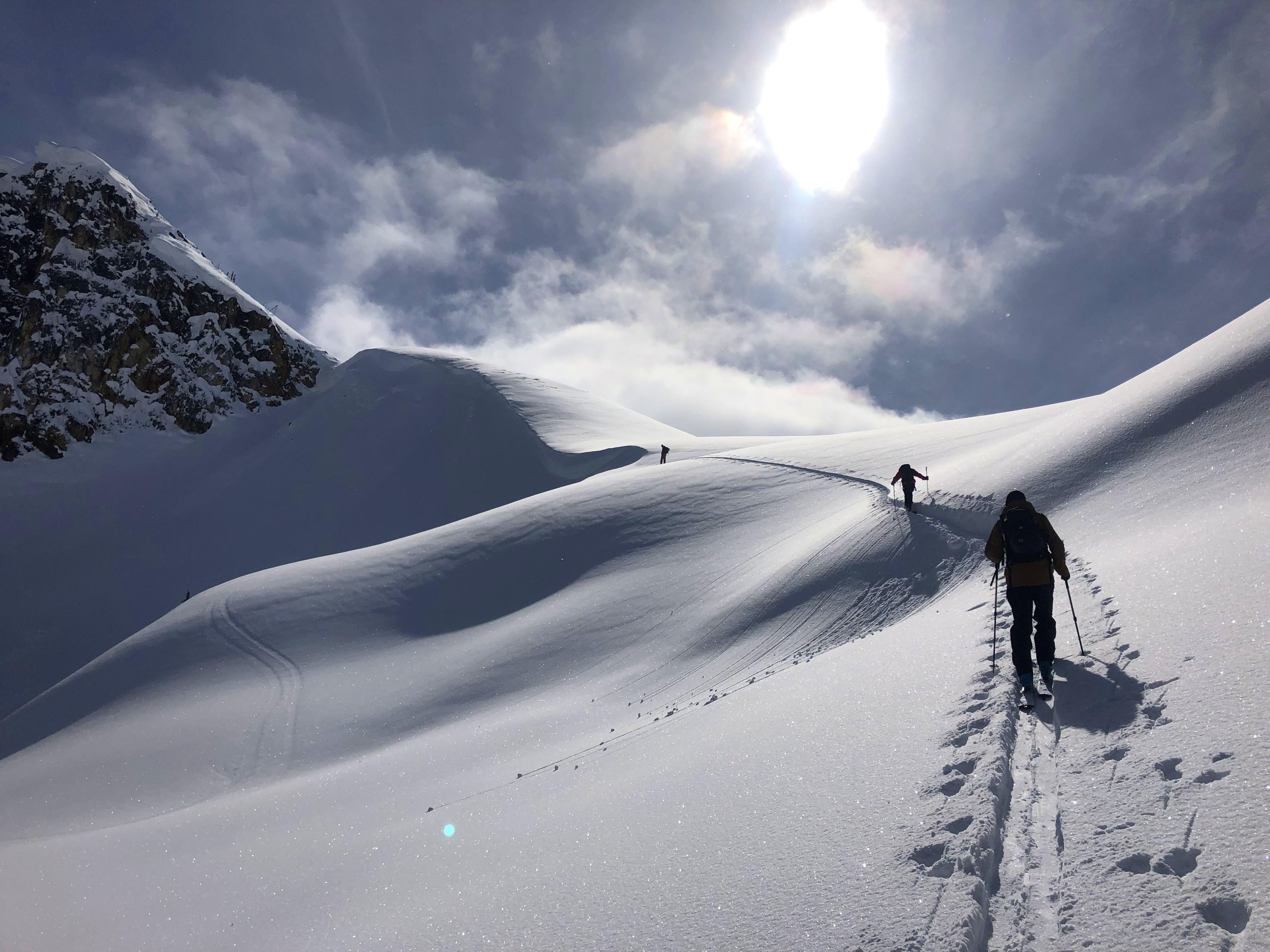 The Marker Kingpin has been my touring binding of choice for several seasons and on the release of the M-Werks Kingpin last season I got on it! I mostly backcountry ski in the Kootenay powder triangle and the concept of a lighter and superior performing Kingpin was appealing. Plus they have the same drill pattern as the original Kingpin and they screwed right into my existing skis.
The Kingpin was one of the first 'hybrid' bindings that combined a tech (pin) toe, with a more traditional downhill binding heel. Few had tried to create this dream binding setup before, but none ever nailed the execution as well as Marker did with the Kingpin. The "smooth ride" is a product of the heel piece and one of the reasons why I've been using the Kingpins.
With that original Kingpin design being four years old, the "M-Werks" department give it a good overhaul to keep it inline with the competition.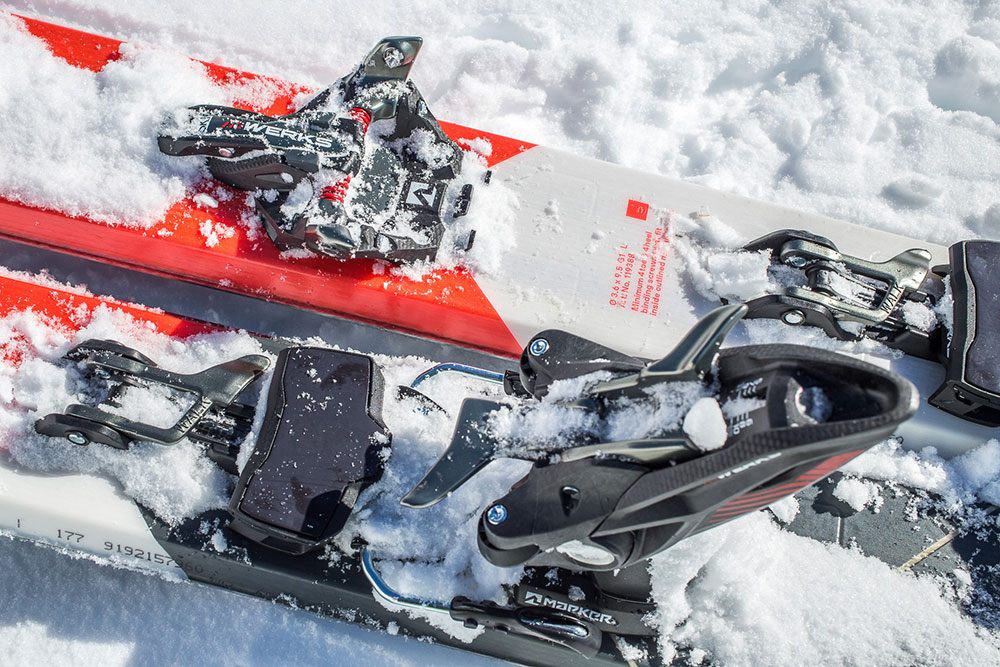 Marker promotes it as being stronger and lighter, an even better touring binding that can also deliver at the resort. It's a binding that excels at backcountry and front country skiing however is unable to match the downhill performance of Markers new Duke PT (Pin Technology). The Duke PT blends the downhill performance of a Marker Jester with the uphill benefit of being a pin binding.
Over the course of several backcountry ski trips I have confirmed that the M-Werks 12's are a lightweight, high performing binding that will keep you smiling. The lightness is noticeable and the design and function are superior to the original, Marker continues to impress.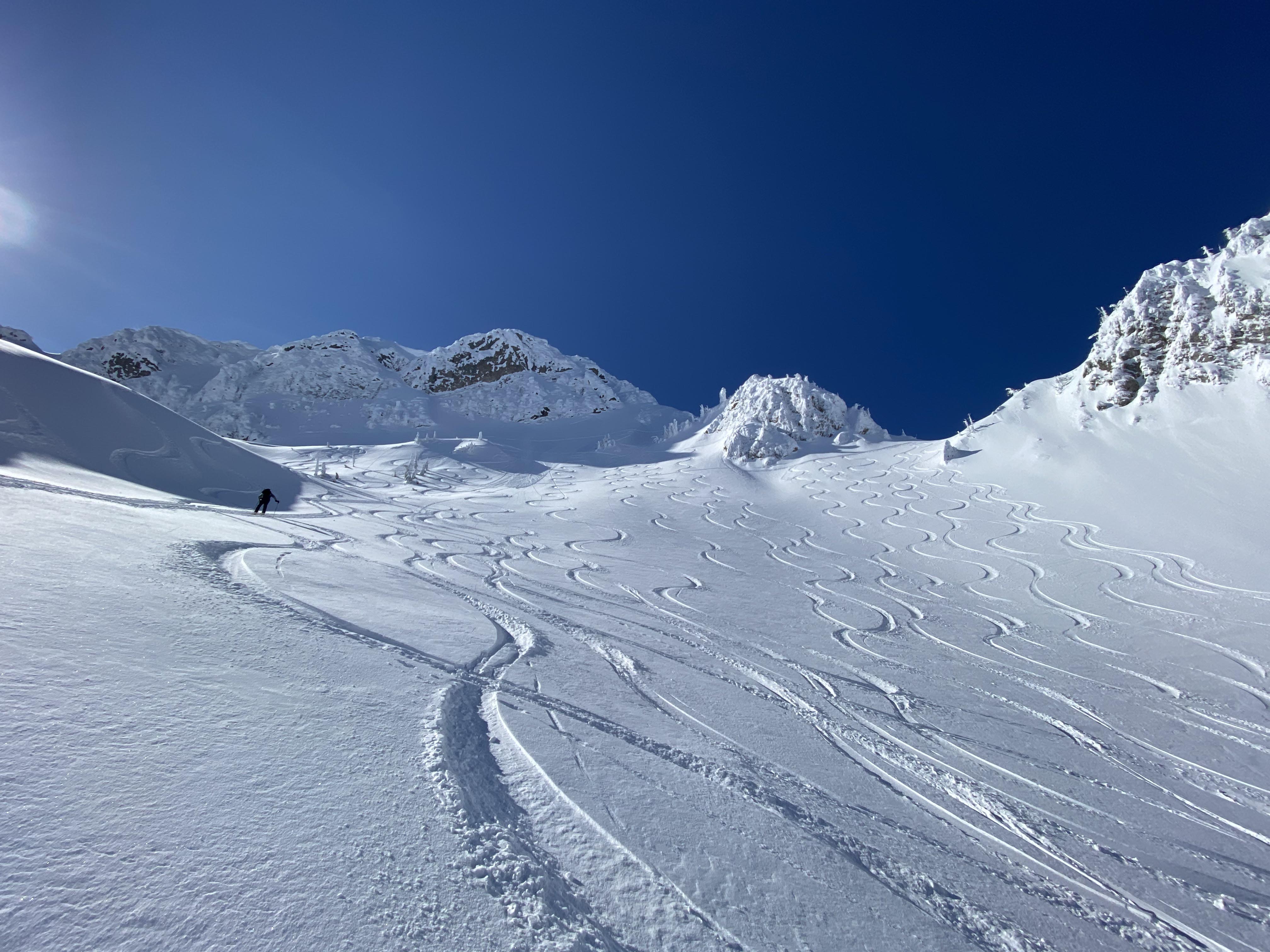 What's new with the M-Werks Kingpin?
The M-Werks Kingpin sees an update to this heel, with beefed-up 'XXL Power Transmitters' now present. These have been designed to give as much retention as possible by providing a large clamping area at the heel, and also provide a smooth release when required through two rotating bearings.
An all new 38mm wide mount pattern gives a much larger surface area to distribute the power across the ski. Three heel-riser options include a completely flat boot-to-ski tour mode of 0˚, plus 7˚ and 13˚ choices for comfort no matter how steep your partners decide to set the ski track.
Marker has also removed weight from the original Kingpin through the use of Carbon and Titanium; saving 100g overall from the previous version. These weight savings bring the Marker Kingpin M-Werks down to a weight of 620g.
For backcountry skiers the M-Werks Kingpin strikes a great balance of backcountry performance – something that'll make it the ideal choice for many.