The North Face Moves Forward on Climate Change
A couple locations have solidified their place as icons for remote exploration, The Arctic, The Himalayas and Antarctica come to mind. Earlier this year, athletes from The North Face made the journey to Antarctica to climb some of the highest peaks, test gear and themselves.
Travelling by car, plane, train and more to get deep into the most remote places on this earth, these expeditions come with a carbon footprint. The North Face has always worked to protect the places where we play, and today, they're taking another step in climate action journey. They committed to offset carbon emissions from all their athlete expeditions, starting with their Antarctica trip back in January.
"Our expeditions are a huge part of who we are at The North Face and how we encourage a culture of exploration," said James Rogers, Director of Sustainability at The North Face. "We've committed to addressing climate change from all angles – through our products, energy use, operations, packaging and shipping – and we're proud that offsetting the emissions from our expeditions is now part of our strategy."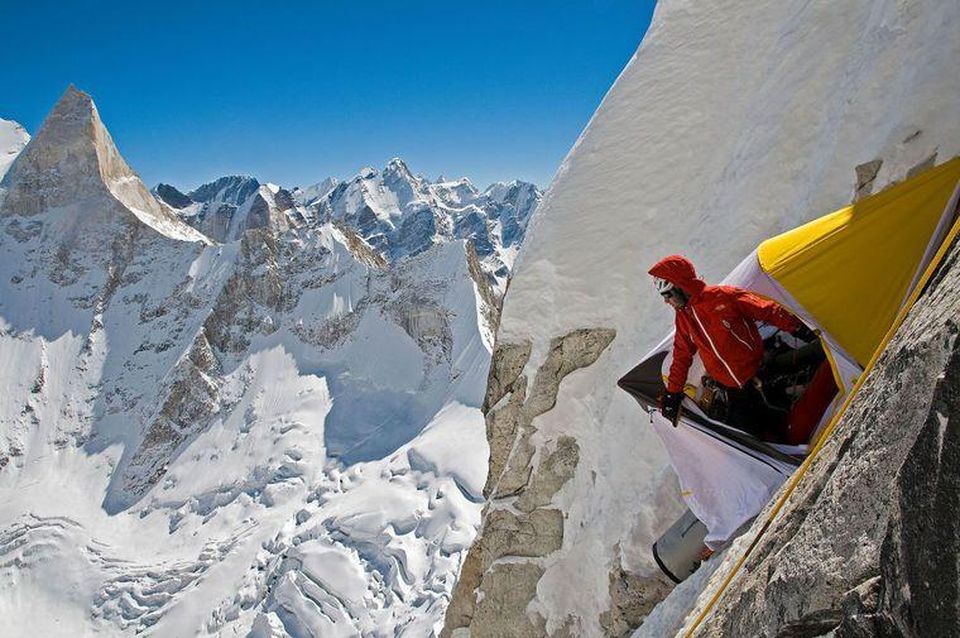 Athlete-led expeditions such as the Meru Climb, with Jimmy Chin, Conrad Anker and Renan Ozturk's are an important way to test gear, performance and safety in the harshest conditions. While exploring some of the most remote places on our planet, our athletes are exposed to the effects of climate change first hand, and their expeditions help gather data on climate, such as glacial melting, diminished snowpack and avalanches. That's why they want to ensure that expeditions are conscious of the climate challenge we are working hard to address.
It's been an exercise figuring out how to capture the impacts from these far-from-routine trips. To do it properly, they had to create a custom carbon calculator that factors elements like helicopter trips, snow cats, stove fuel, and even meat vs. vegetarian meals.
The climate action policy of outdoor companies like TNF will determine their future in our transition to low carbon. It's good to know that they are committed.