Marker makes Goggles?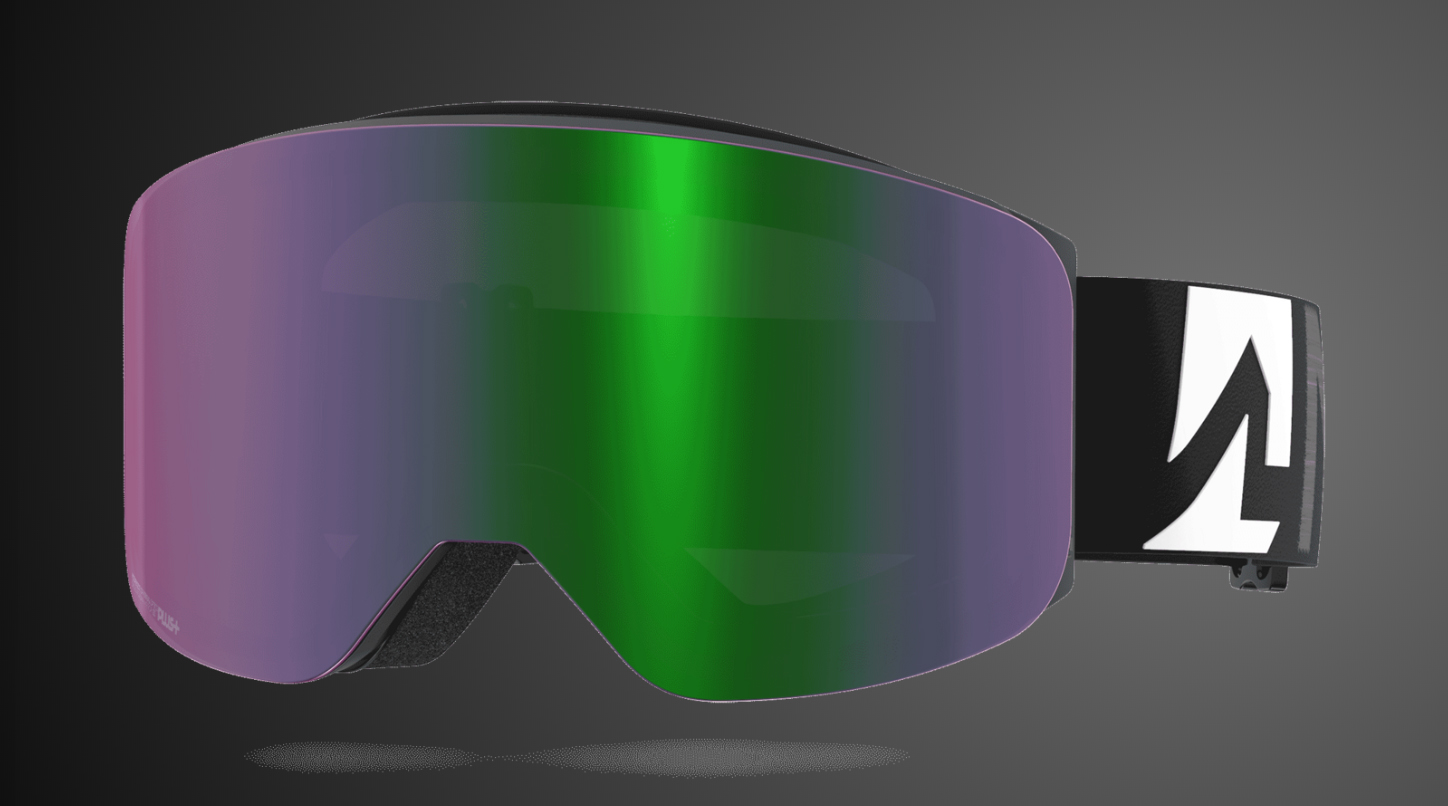 I was returning a pair of expensive goggles with internal lens heaters that literally fell part and I noticed Marker goggles in Gearhub's display. My first reaction was, Marker makes goggles?
Marker is known for pioneering releasable binding technology. Marker's Simplex toe binding was a huge success in the 1950s and they continue to dominate the releasable binding market today. Apparently Marker has been making goggles for a couple of years however in today's saturated goggle market, it was easy to miss.
Gearhub's staff had positive comments on how Marker's goggles were performing in Fernie's challenging conditions. Fernie is known for lots of precipitation of all types—mid mountain is frequently the snow line with rain below. The mix of rain, snow and low light combined with long powder traverses and overheating rules out lots of goggles. That's why I tried goggles with internal lens heaters.
I ended up getting a pair of Marker Squadron + Green Plasma Mirror goggles. They came with a nice case and two lenses, the second set being a Clarity Mirror Lens. Anyone who has changed lenses in old-school goggles knows how painful the process is. Markers magnetic quick change system let me switch lenses in seconds. The case is ideal for being crammed into luggage or a backpack and for carrying the second lens.
I generally ski most powder days and the following morning was one of those days. I pulled the goggles over my K2 helmet and experienced a perfect fit. The 45mm goggle strap with a silicone lining held the goggle in place and away I went. The day was cold with 30cms of blower pow and good light—I tried the Green Plasma Mirror that came on the Squadron.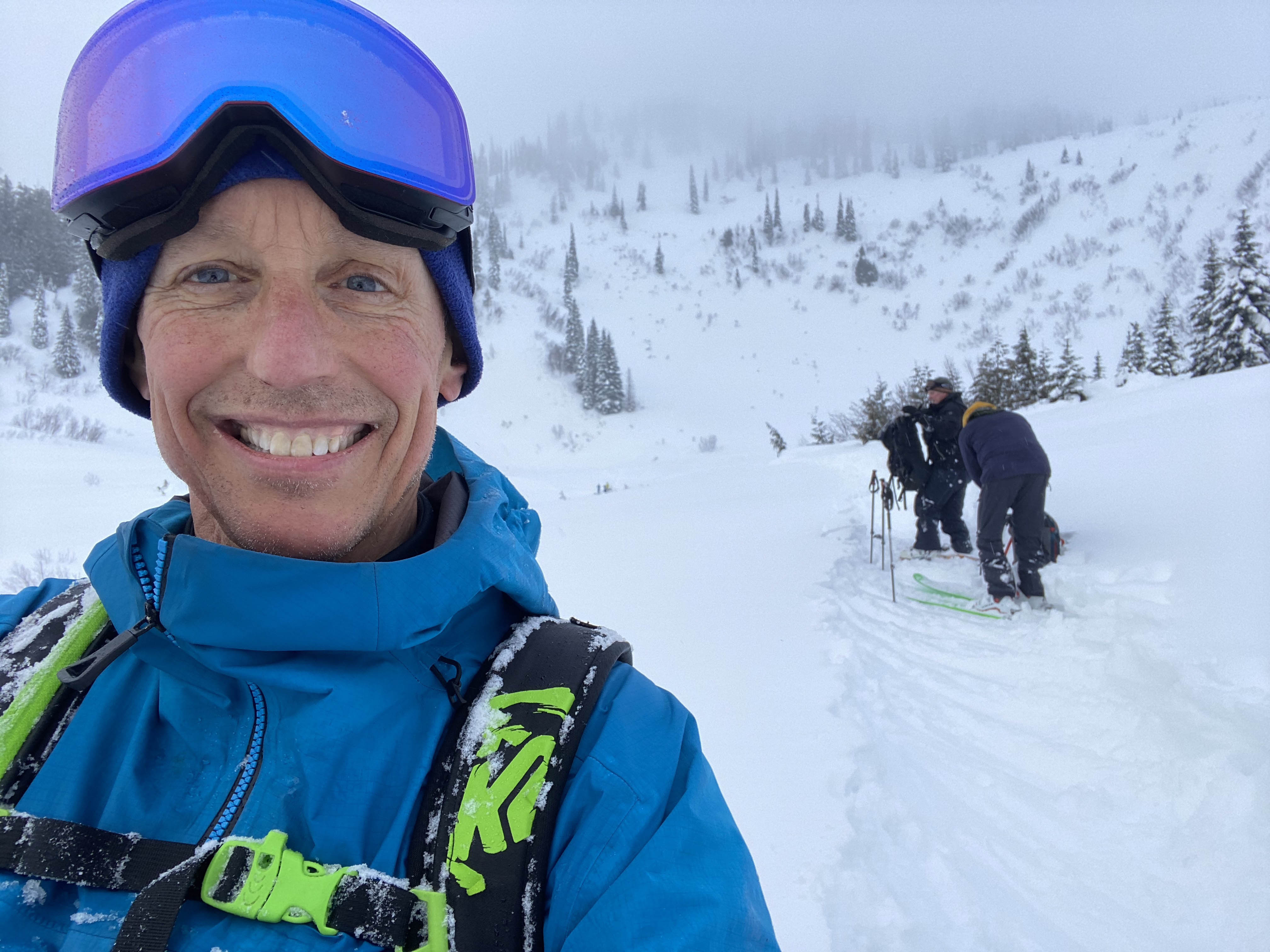 The goggle performed as expected, 100% correct vision with no glare and zero eye strain. There was a drafty feel from airflow, more so than my previous goggles. The ventilation paid off on my traverse to Snake Ridge and hike out of Fish Bowl. The lenses remained dry and fog-free when I was sweating. I used them on a ski tour in slack country a couple of days later and they exceeded my expectations.
The next test for the goggles was catskiing an Great Northern Powder Guides. Their operation is 50kms north of Whitefish Montana and offers seemingly endless powder glades. I've been castskiing since the 90's and know that the transitions from the cab to powder is a huge fog and melt challenge for all goggles. On past catskiing trips I always took an extra pair of goggles however this trip, with confidence, I only took the Squadrons.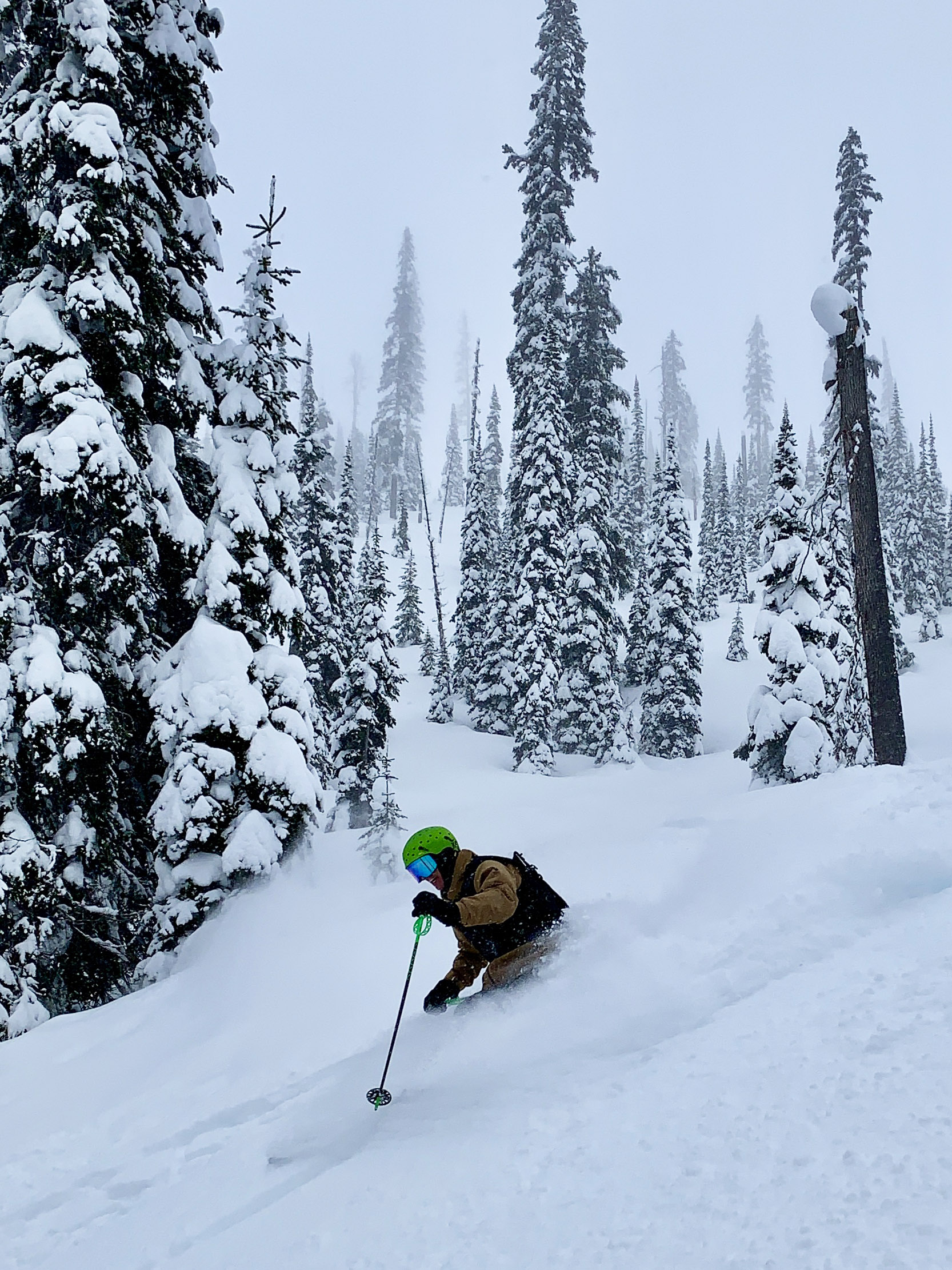 The cloud layer was low and dumping snow so I chose the Clarity Mirror Lens. The Clarity lens is designed for maximum depth perception and high contrast definition in low light conditions. Swapping lenses was a simple one second pop with Marker's easy magnet system.
Two days of skiing, 11 runs per day, with mixed temperature and light conditions and the Squadrons performed. The high performance Clarity mirror lens stayed dry and boosted natural colours in the foggy and snowy conditions. The goggles rolled around on the floor between runs and bashed some brush in the glades. The Squadrons are durable goggles that stand up to repeated use and abuse in all weather conditions and environments.
I report with confidence that Marker's new Squadron + is a fantastic addition to a kit, and the cost is reasonable at around $200 Cdn or less. The Squadron + does fit a large face and might not be best suited for a smaller person however I would look at Markers other smaller sized products on Markers website.
Seeing is important. Keeping an eye on your riding friends, staying out of tree wells, seeing compressions or cat roads are mandatory. Be safe and don't compromise on your gear. Happy powder!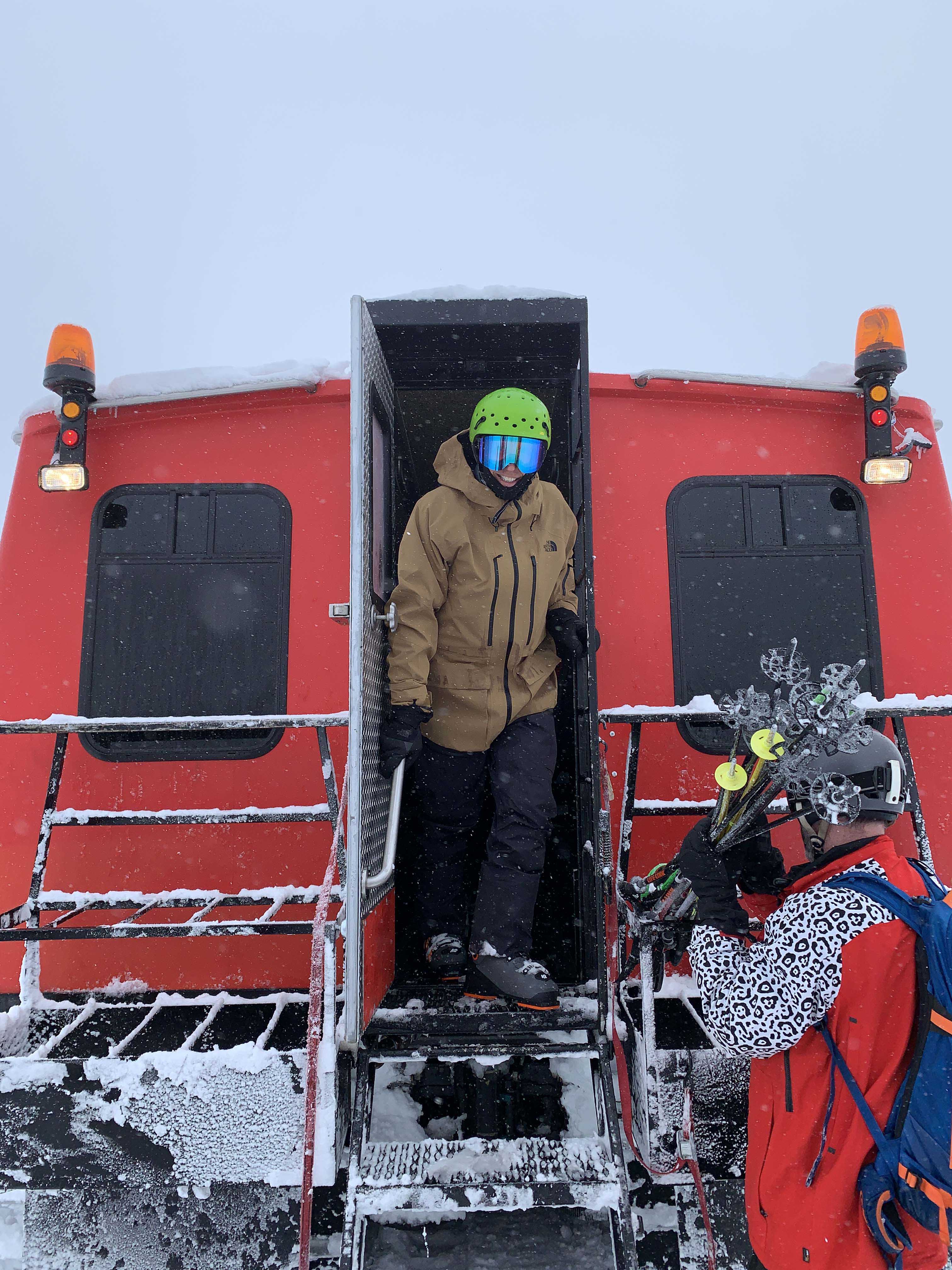 By Dan Savage, Powder Canada