Craig McMorris riding the Freeride World Tour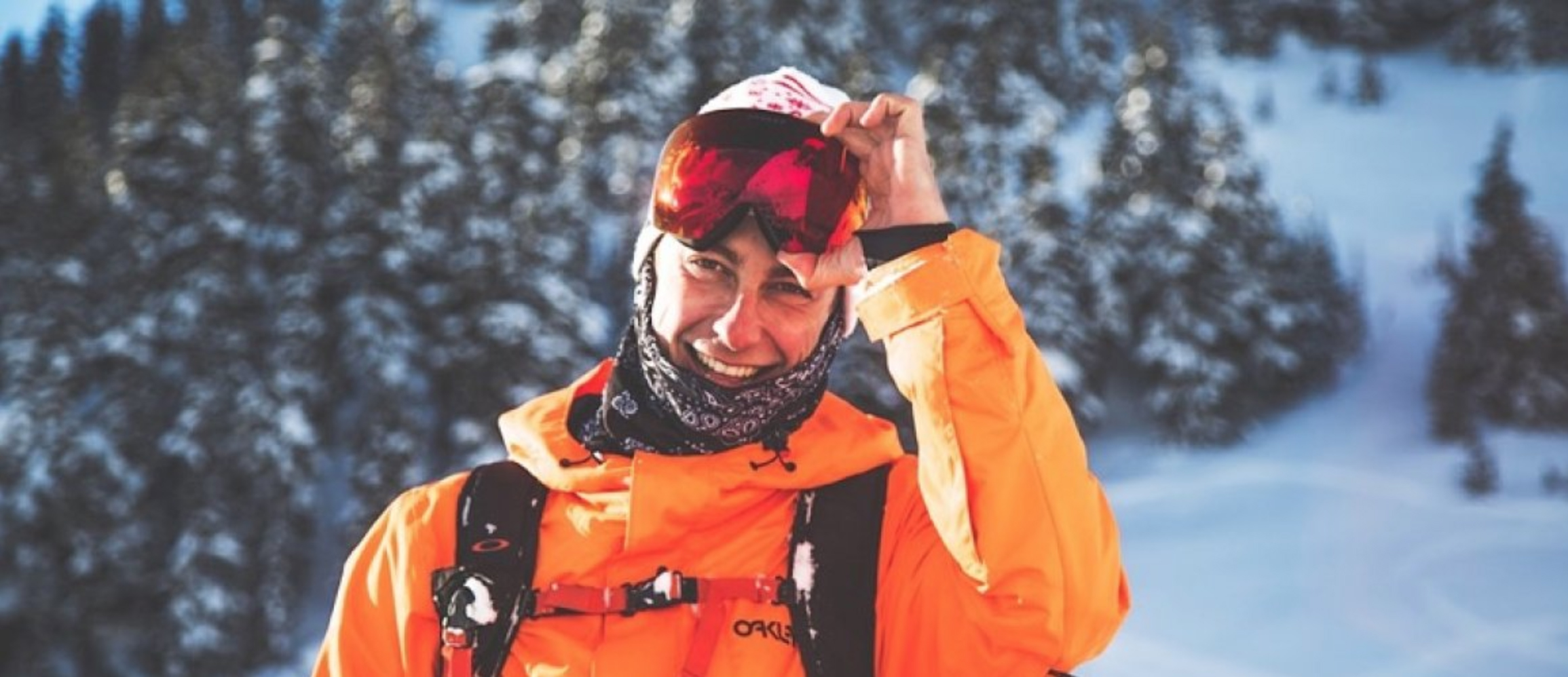 A former elite slopestyle competitor, pro snowboarder, filming and snowboard analysis for televised events like the Olympics and the X Games, Craig McMorris is competing in the Golden BC's Freeride World Tour event.
We caught up with Craig and asked him a few questions on the competition:
Q: You must be excited to compete in Canada and represent your home country.
A: Extremely! Canada has some of the most incredible terrain so I can't wait to showcase that!
Q: When and what was the last event you competed in? How was it?
A: X games a couple weeks ago, it was fun, but I didn't get that much practice.
Q: Is this your first FWT tour event?
A: Yes.
Q: I know these events are competitive, anyone can win. In your mind are you going for the podium?
A: For sure! I just want to ride strong. Wherever I end up is great.
Q: What off-season training do you do? Are you on a serious training program, do you chase other gravity sports, or follow winter around the globe?
A: I like to play all sports, but I do spend some time in the gym with Damien Moroney. We work on specific snowboard strengthening.
Q: What will be the best part of being in Golden for the FWT?
A: I think the multitude of options the face has to offer.
Q: Any sponsors or people who you would like to thank?
A: Major thanks to Redbull! As well as Lululemon and Oakley!
The FWT competition will be broadcast on Sunday on the FWT website freerideworldtour.com.
BROADCAST TIME for FWT20 Kicking Horse, Golden BC is confirmed
SUNDAY FEBRUARY 9 @ 1:00PM LOCAL TIME (MST)
9:00PM CET | 8:00PM GMT | 12:00PM PST
About Craig McMorris
As the elder statesman of the McMorris brothers, Craig McMorris is a veteran of the Canadian snowboard scene after first stepping on a board at the age of 11.
When Craig was 14, he joined the newly formed Saskatchewan Snowboard Team and once a month during the winter, they'd drive eight hours each way to the Calgary Olympic Park. "That's what really got us into freestyle snowboarding," says Craig.
Craig got into competing in slopestyle contests at a young age and competed in major contests around the world such as the US Open and the European Open. He's competed in two Canada Winter Games in 2007 and 2011, and earned himself a spot on the Canadian National Snowboard Team in 2012.
While Craig had success in slopestyle, the contest scene was never his end goal. "For me, I was always more passionate about filming," he says. "You don't always have the means or resources to just start filming, so you have to come up through the contests and get your name out there. That was always my goal."
In 2013, Craig and his brother appeared in an MTV reality show, McMorris and McMorris. Since then Craig has filmed a regular YouTube series and shot parts for many of his sponsors.
When he's not travelling and putting his body on the line to capture awesome footage, Craig can be found snowboarding on the slopes of Whistler. "I was living in Regina still and in between trips, I was finding that I wasn't snowboarding at all," he says. "So I moved to Whistler and now when I'm not traveling, I'm riding the best resort in the world."
Best wishes to Craig in the competition and future endeavours!