Freeride World Tour applies Gender Equality
Today the FWT announces that men and women athletes will be awarded equal prize money across all categories beginning with the first event of FWT20.
Pully, Switzerland–January 15, 2020–When the world's best freeriders drop into the first event of FWT20 coming up January 18-25 in Hakuba, Japan, they will for the first time ever be competing for equal prize money. The FWT makes this milestone announcement today as a commitment to gender equality in modern sports and striving to keep inspiring new generations of freeriders for the ultimate dream of earning a spot on the FWT.
FWT CEO, Nicolas Hale-Woods said, "this is a major step forward to elevate women freeride skiing and snowboarding, and is simply the right and only thing to do for the FWT. Our women athletes have proven their engagement in the sport with huge progression showcased these last years, becoming role models for many around the world."
Head judge, Berti Denervaud continued, "the move from Equal-Average to Equal Prize Money will hopefully encourage freeriders from categories with less licensed athletes compare to other categories, to participate at junior and amateur competitions and to qualify for the World Tour."
Two-time Snowboard Women World Champion, Marion Haerty (FRA) said, "competing since the age of 10, I have been able to observe positive developments so that women, too, have the means to create their dreams in this discipline. For my part, I was lucky to be surrounded by incredible men who served as role models and encouraged me to keep progressing. I hope that this sends a message of empowerment to the next generations."
Manuela Mandl (AUT) continued, "equal prize money is a sign of respect towards female athletes. I hope more and more girls will compete in the future and push the level of freeriding higher and higher. Freeriding is such a fulfilling and exciting sport, where you can learn a lot about yourself and nature too."
Two-time Ski Men World Champ, Drew Tabke (USA) chimed in saying, "this decision is more than just make prize money equal. In fact, when averaged across each respective field, there are actually more dollars per female rider than male. I believe it's the right move, as I'm confident it will push performance levels while growing worldwide participation of women in Freeride."
This is an important day for the history of competitive freeride and the FWT is proud to lead by example towards greater equality in sports. The first event of FWT20 is coming up fast in Hakuba so be sure to keep an eye on the FWT website and social channels as the competition day approaches.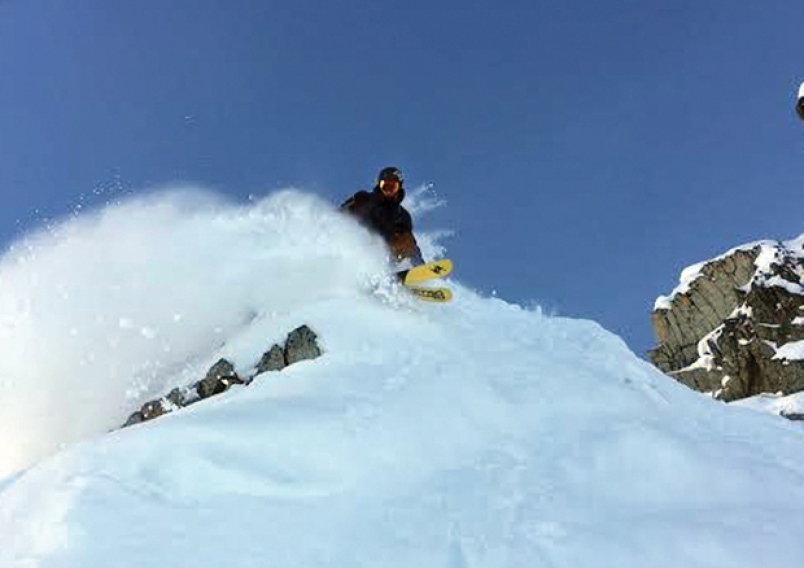 Among the athletes taking part in FWT Hakuba Japan (starting Feb 18th), Canadians Michelle Locke (snowboarder, home mountain Lake Louise, AB) and Tom Peiffer (CAD skier, home mountain Whistler Blackcomb, BC). Last year, young gun Tom Peiffer proved to be amongst the world's best by securing a third place on Hakuba's podium along with ski legends Markus Eder (ITA–First Place) and Tanner Hall (USA–Second Place). It was his first FWT competition.
Here is a brief history of the participation of women in competitive freeride and the FWT.
1996: 1st Verbier Xtreme, Snowboard was the only category for both men and women.
2004: Ski Men introduced at Xtreme Verbier.
2006: Ski Women introduced at Xtreme Verbier.
2008: Creation of the Freeride World Tour / 5 stages / 4 categories; Ski Men / Ski Women / Snow Men / Snow Women
2020: First time that Women and Men will share equal prize money.
Creation of a Program dedicated to women freerider. The public can register to share a ski and snowboard session with pro FWT female athletes.
2020 Event Schedule
KICKING HORSE GOLDEN BC. Wednesday 5th of February, from 1pm to 4.30pm.
Ride with: Jacqueline Pollard, Michelle Locke, Jessica Hotter Erika Vikander, Rachel Croft & more.
ORDINO ARCALÍS, ANDORRA. Thursday 27th of February, from 1pm to 4.30pm.
Ride with: Marion Haerty, Michaela Davis Meehan, Anna Orlova, Arianna Tricomi & More.
FIEBERBRUNN, AUSTRIA. Thursday 5th of March, from 1pm to 4.30pm
Ride with: Marion Haerty, Michaela Davis Meehan, Anna Orlova, Arianna Tricomi & More.
25TH ANNIVERSARY OF THE XTREME VERBIER