Dream Job – How hard can it be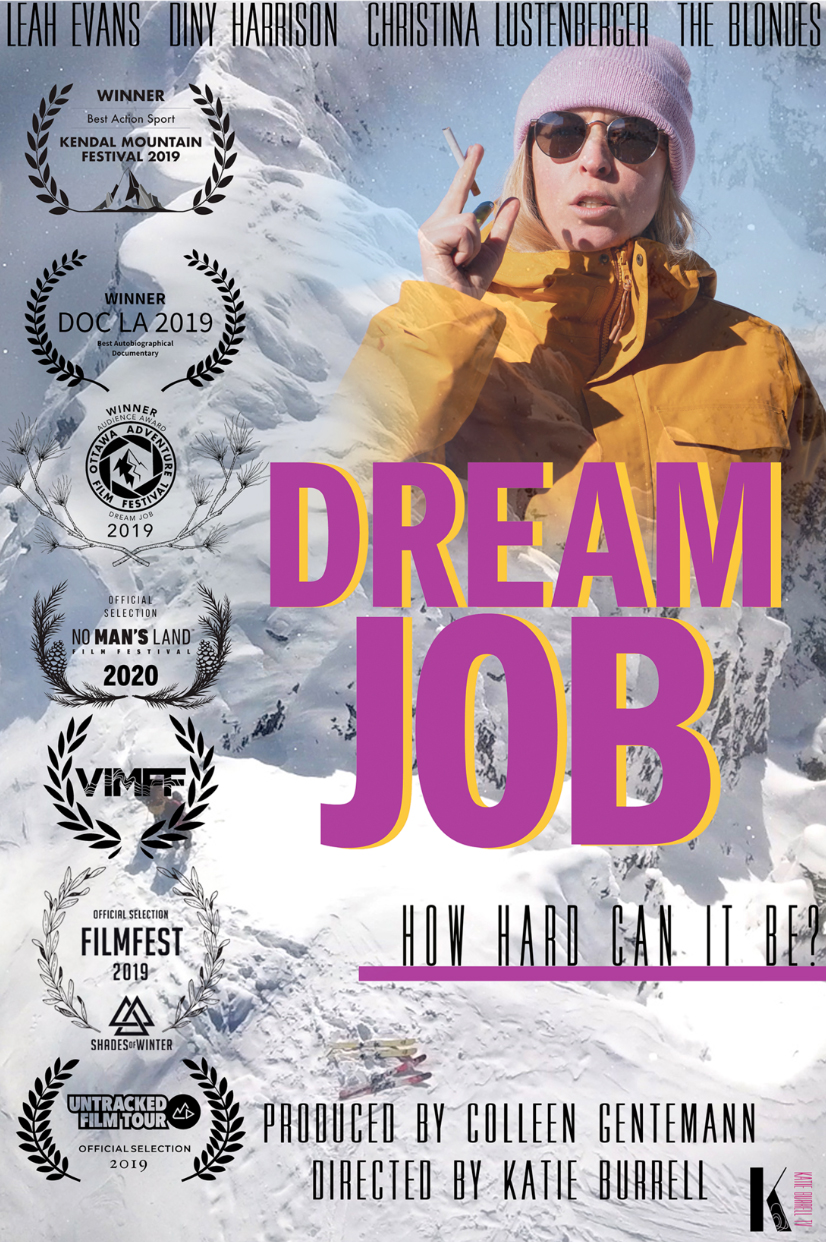 A comedy documentary about a girl working in the ski industry who decides to become one of the stars, DREAM JOB begs the question – they go up, they go down, how hard can it be?
The film follows comedian Katie Burrell through "days in the life" with three of the industry's biggest names: Leah Evans, founder of Girls Do Ski, Christina Lustenberger, ex-Olympian and big mountain skier, and Diny Harrison, the first certified female mountain guide in North America. Needless to say, she finds out how hard it really can be.
The concept originated with Revelstoke based filmmaker Colleen Gentemann. "We did a good job of shining a positive, beautiful light on these women without going super deep," says Gentemann. "My hope is that the comedy provides access to highlight them to broad audiences where young women can see them and say, That could be me."