Tatum Monod – "Bad Guy"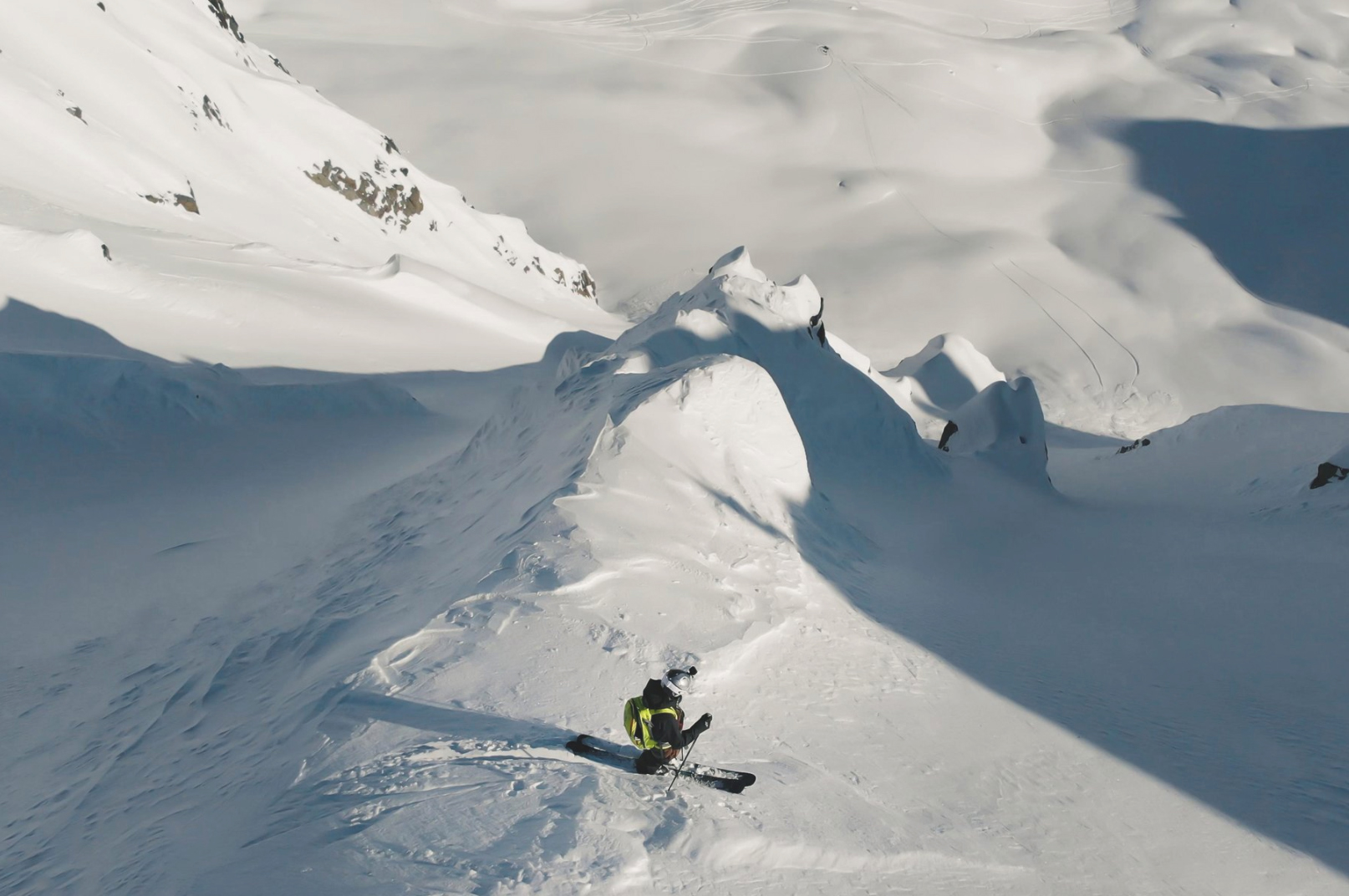 Tatum Monod comes from a long lineage of skiers – her father was an accomplished ski racer and her family owns a legendary ski and outdoor sports shop in her hometown of Banff. But as a young child, Tatum wasn't interested in skiing, so she didn't start until she was 12 years old. She quickly made up for lost time though, and by 16 she was racing for the Alberta Ski Team.
Four years later, she gave up racing and a full-ride scholarship to the University of Alaska to move to Revelstoke, BC, and spend a winter skiing just for fun. "It was a hard decision," she says. "But that's when I started skiing for myself." She spent a season travelling to compete in big-mountain contests on the Freeskiing World Tour, and eventually she found her way to filming.
This Tatum's latest release where she returns to the big lines and hard charging style that has made her one of the best backcountry skiers in the world.  With a mix of backflips, insane POV shots, and lots of smiles and laughs, Tatum proves once again that there is no one you would rather spend a day in the mountains with.
"I know I'm capable of more. This is just the beginning!"
Hey Tatum! What was your mentality like going into the year?
My mentality coming into the season was strong, I was really excited to seek out my full potential of skiing again and start stepping back into the bigger mountains to get to a point where I had been in the past. My last knee injury was a two-year recovery, it was the hardest thing I've ever had to come back from so it was that much more rewarding to get back to skiing better than I ever had before.
What made you choose Bad Guy by Billie Eilish for the soundtrack?
I didn't even know who Billie Eilish was. I chose the song super randomly since I had never heard of her before. I must have been living under a rock because she is one of the biggest artists in the world right now. I think I must have heard it on the radio or something and was immediately thinking that it would get people fired up. I didn't even know it was a hit, I just heard the track and loved the beat. It's kind of a difficult track to edit to, though. It was a big question whether we could make the song work with the skiing side of things, but we pulled it together and I think it's really unique.
What are you most proud of about the segment?
I'm most proud of my skiing towards the end of the season when I was filming some of the biggest terrain I had ever ridden. It was really special because it was all done at home in British Columbia. Normally I do a big trip to Haines, Alaska at the end of my season to get on the big mountain spines there, but I was skiing lines in my backyard that were just as big, if not bigger than some of what I've skied in the past. It was cool to discover new areas close to home and feel that confidence come back mentally and physically. That felt like a huge achievement.
How are you looking to push your skiing going forward?
This coming season I'm kind of switching things up a bit. I'm going to look to progress my skiing in different types of big mountain terrain. I'm going to be doing a big trip to Chamonix in France, so that will be something new and really exciting. Besides that, I'm always looking to incorporate tricks into natural features, and that is going to be my main focus around here in BC.
How important is that to you, in terms of mixing different worlds of the sport?
Mixing different worlds together is the biggest goal I have as a skier, in terms of being well-rounded. For me that means being able to be comfortable in the big mountains of Chamonix or BC, hitting jumps and rails in the park, and throwing backflips and spinning off natural hits. That is what it is all about.
What drives you each season to get out and do it again?
What drives me to get out, film, and be in the mountains is my love for skiing. It is where I am the happiest and where I get to be with friends. It doesn't matter what is going on in my life at that time, when I am out there able to breathe the fresh air, that is when I feel my best.
Source: RedBull Media