Freeride World Tour Canadian Contingent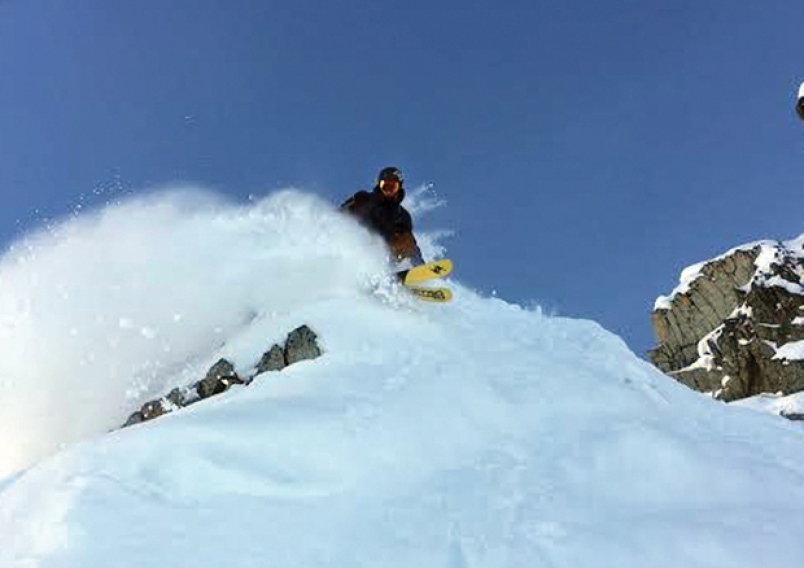 Freeride World Tour has a Canadian contingent that continues to keep us stoked!
The five-stop tour featuring the most exciting freeride venues on the planet is back at Kicking Horse in Golden BC on February 6-12 2020.
Famous for its powder and steep big mountain terrain, the Canadian Purcell Mountains will welcome once again some of the best riders in the world. Competitors and fans can look forward to a season full of top talent pushing competition to the highest level across the planet. The best part is – the venues are easily accessible to freeride fans and spectators. Mark your calendars and come join in the action and support your favorite riders as they throw down!
Freeride World Tour announced the athlete roster for this season and it has a Canadian contingent including
Canadian skier Tom Peiffer, who finished 6th on FWT19, and Canadian snowboarder Michelle Locke who qualified 1st on the FWQ – SNOW WOMEN 52wk Seed List.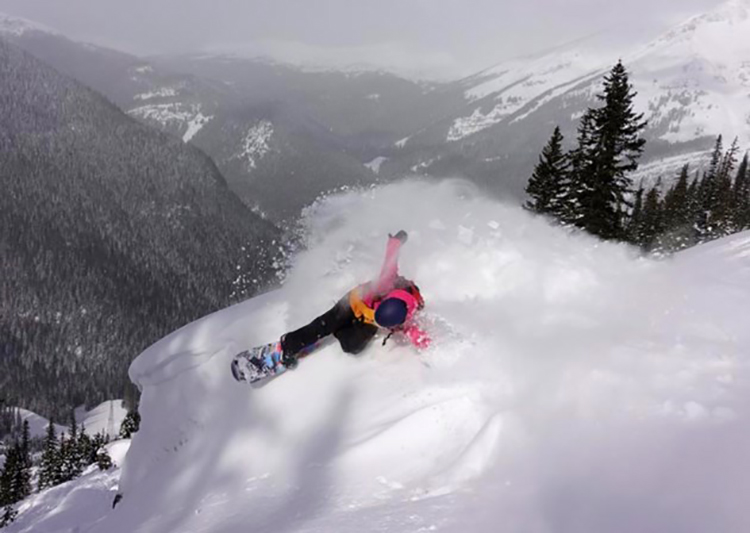 Made official, the athlete roster will once again consist of 49 of the world's best in four categories – 11 Ski Women, 23 Ski Men, 6 Snowboard Women and 9 Snowboard Men. Each athlete will get the chance to claim the FWT title as they travel the globe for the 5 stops tour and throw down their best runs at the world's premier competitive freeride venues.
Ski Women
The question on everyone's mind is if Ariana Tricomi (ITA) will be able to claim a historic third consecutive FWT title this year with more boundary pushing riding for women's freeride. Jessica Hotter (NZL) and Emma Patterson (USA) will be the hungry rookies in the category after successful FWQ campaigns last year. Wildcards, Juliette Willmann (FRA) and Evelina Nilsson (SWE) will be looking to cement their places on FWT20 and land at the top of the category.
Ski Men
With reigning champ, Markus Eder (ITA) taking a step back from competitive skiing, the field is as open as ever for another competitor to step-up and claim the title. This will surely be on the minds of former FWT champs and legends confirmed to compete like Kristofer Turdell (SWE), wildcard Reine Barkered (SWE), and Drew Tabke (USA). Newcomers to look out for this year will be Carl Renvall (SUI), Blake Marshall (NZL), Tao Kreibich (AUT), brothers Jack and Kevin Nichols (USA), and Isaac Freeland (USA). Yu Sasaki (JPN) will return to FWT20 as a wildcard.
Snowboard Women
Marion Haerty (FRA) will once again find herself in the hot seat coming into FWT20 feeling the pressure to win back to back titles, which if she can, would be her third overall. However, legends like Manuela Mandl (AUT) and Anna Orlova (RUS), and hungry rookies Michaela Davis-Meehan (AUS) and Michelle Locke (CAN) will all be looking to spoil her FWT title campaign.
Snowboard Men
Last year saw some of the most insane levels of riding ever for this category and FWT20 is shaping up for more of the same. 2019 champ, Victor De Le Rue (FRA) will be gunning to continue his reign with Sammy Luebke (USA) surely looking to take the top of the podium back from him and claim a 4th FWT title. A hugely talented field of legends, newly qualified riders including Cody Bramwell (SWE), Blake Moller (USA), and wildcard Nils Mindnich (USA) will all be hoping to be the spoiler.
Everyday is starting to feel more like winter outside. It's time to start getting psyched for winter!
Freeride World Tour 2020 : 5 stops, 3 continents, 49 riders, 4 champions.
The full FWT2020 Calendar:
STOP 1: Hakuba, Japan – The Winter Begins – January 18-25, 2020 (FWQ 13-16) Join riders in dreamlike pillows and spines as they shred some of the deepest snow on the planet.
STOP 2: Kicking Horse Golden BC, Canada – Time To Get Rowdy! – February 6-12, 2020 The playful Canadian terrain gives riders a chance to go big while showing off their technical skills.
STOP 3: Ordino Arcalís, Andorra – Hold The Line – February 28 – March 4, 2020 Riders navigate the dynamic conditions and complex terrain high in the Pyrenees Mountains of Andorra.
STOP 4: Fieberbrunn, Austria – Crunch Time – March 7-13, 2020 It's do or die for the penultimate stop of the tour – riders commit it all to qualify for the final.
STOP 5: Verbier, Switzerland – The Grand Finale – March 28 – April 5, 2020 There's steep, and then there's the Bec des Rosses – the stunning freeride summit that inhabits contestants wildest fantasies and darkest fears. The season culminates in Switzerland at the 25th edition of the Xtreme Verbier – a historic event and celebration not to be missed.
Keep the Canadian stoke happening by supporting our FWT event and athletes, follow the tour here.