K2 Bends the Mind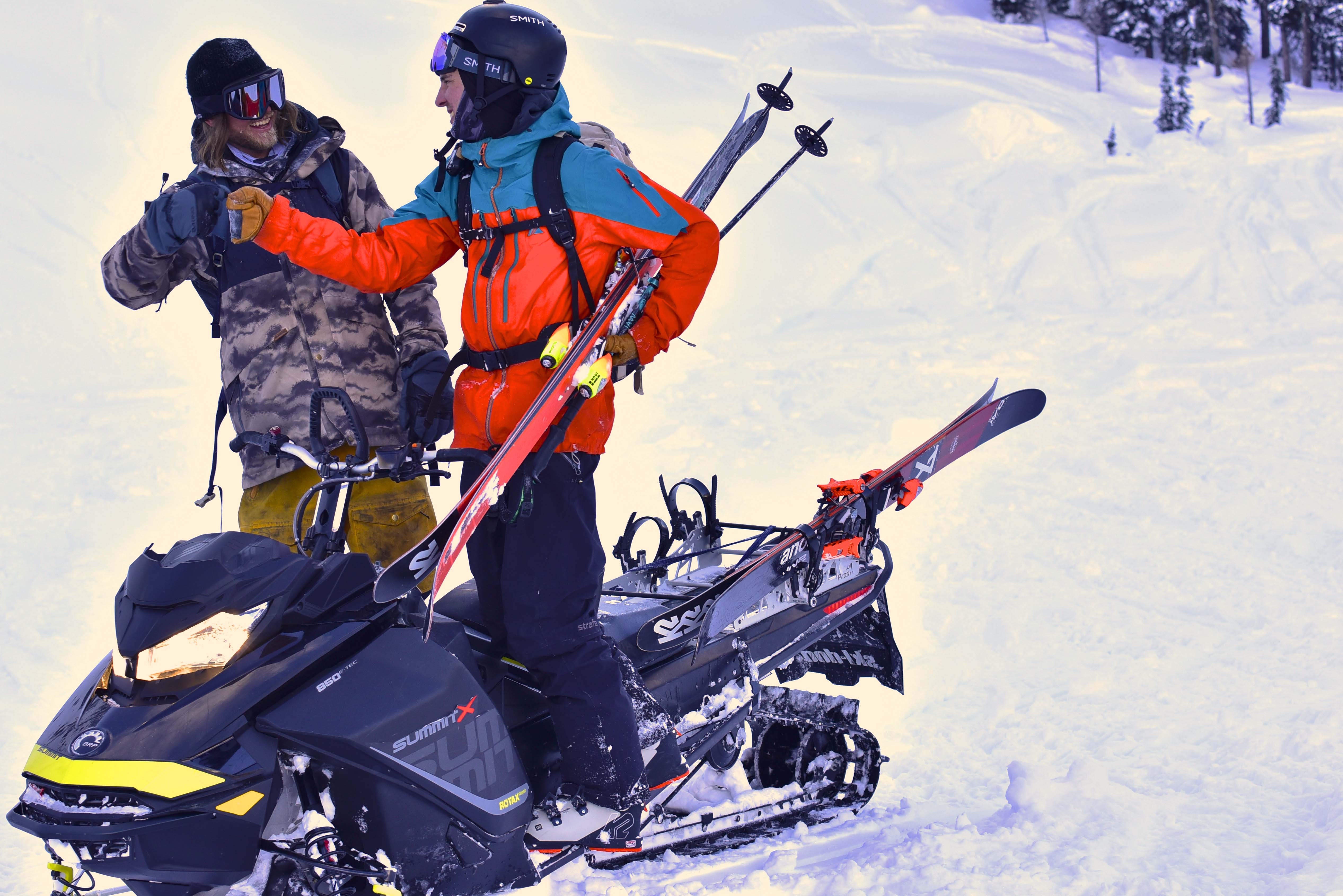 By Caleb Brown
Fall is one of my favourite times of year. As much as I love the hustle of the busy months, Fall is a time where everything starts to mellow out, including the heat (I was born in the summer but personally, I consider myself a winter baby). The change in seasons keeps life fresh and exciting. After a cold winter it is hard not to welcome the long, hot summer days and vice versa, I can't help but get excited when the nights start to cool off and the days get shorter.
I often find myself dreaming, even literally of the coming winter, as well as reminiscing on the past season. I think back on the epic multi-day trips and even the single days at Fernie Alpine Resort that made my winter memorable. What also helps make my winters memorable is the gear. I am lucky enough to get equipment that will be made available to the public the following season. Skis from the future…
Last winter was exciting because K2, whom I represent was redesigning a very large part of their line. The hype following their new 'MindBender' series was huge. It was all over social media and the entire industry was talking about it. There were three of the MindBender 116c's in BC and one of them was for me. When the rep personally dropped them off at GearHub, my local shop, I was ridiculously pumped on my new toy.
I mounted the MindBenders up with Look Pivot 18's along with CAST Touring bindings. If you haven't heard of CAST, check them out. I think they are by far the best touring binding for big mountain skiers. Skin up with a Dynafit toe and ski down with the confidence of your Pivot toe piece. I also got a pair of MindBender boots, which is a Recon shell with a walk-mode. Similar to the skis they are lightweight but stiff, which made the ultimate ski-boot-binding combination.
Alright, let's get into the ski. The new blunt nose prevents tip dive, and even with more volume in the tail for added stability the MindBender 116c still weighs 1.5lbs lighter than its predecessor, the Pinnacle 118. The carbon within the skis is a carbon braid, so there is still a true wood core. The Paulownia core mixed with Maple strips keeps the ski light, yet stable and precise. The tip and tail have almost no sidecut, allowing the ski to make high speed smear turns without the edge catching. All I can say is K2 really nailed it with this one.
The 116c has quickly turned into my everyday ski. In recent years my go-to waist width for my day to day shredder was around 105mm – that just goes to show how versatile this ski is for being 116mm underfoot. I also used it for 90% of my touring days, other than some really long days where I used an ultra lightweight setup with Plum bindings and a pair of K2 Waybacks.
They come in six different waist widths, from 116 down to 85, so there really is a MindBender for everyone. And that goes for both men and women. Not only do they ski well, they look good too. Ladies, even if you don't like pink, the MindBender 115c is pink and black and looks absolutely badass. The men's version has a touch of camo, because camo is so hot right now.
Cue the MindBender boot. If you have skied and like the Recon, you will love the touring version. Same fit, same feel. I didn't even notice a difference in flex, if there is a difference it's miniscule. This boot has a staggering 50 degree range in the walk-mode and weighs in at 1700g, beating other boots in its category by roughly 100 grams, which is about as much as a pair of powder baskets, but in this day in age, you know it, weight matters!
Of course these boots are equipped with tech fittings and a solid walk-mode latch, which is, by the way a massive improvement to the old Pinnacle walk mode. One thing that K2 boots have over other brands that not a lot of people know about is a heat moldable liner and shell. Yes, you can mold the shell, which can save you from having to punch that pesky bone spur that you have had to punch every time you get new boots for the last how-ever-many years.
The men's MindBender boots come in with a 98mm last for the 130 and 120 flex versions then a 100mm last for the 100 flex option. For ladies there is the 110 flex with a 98mm last and a 100 flex option with a 100mm last.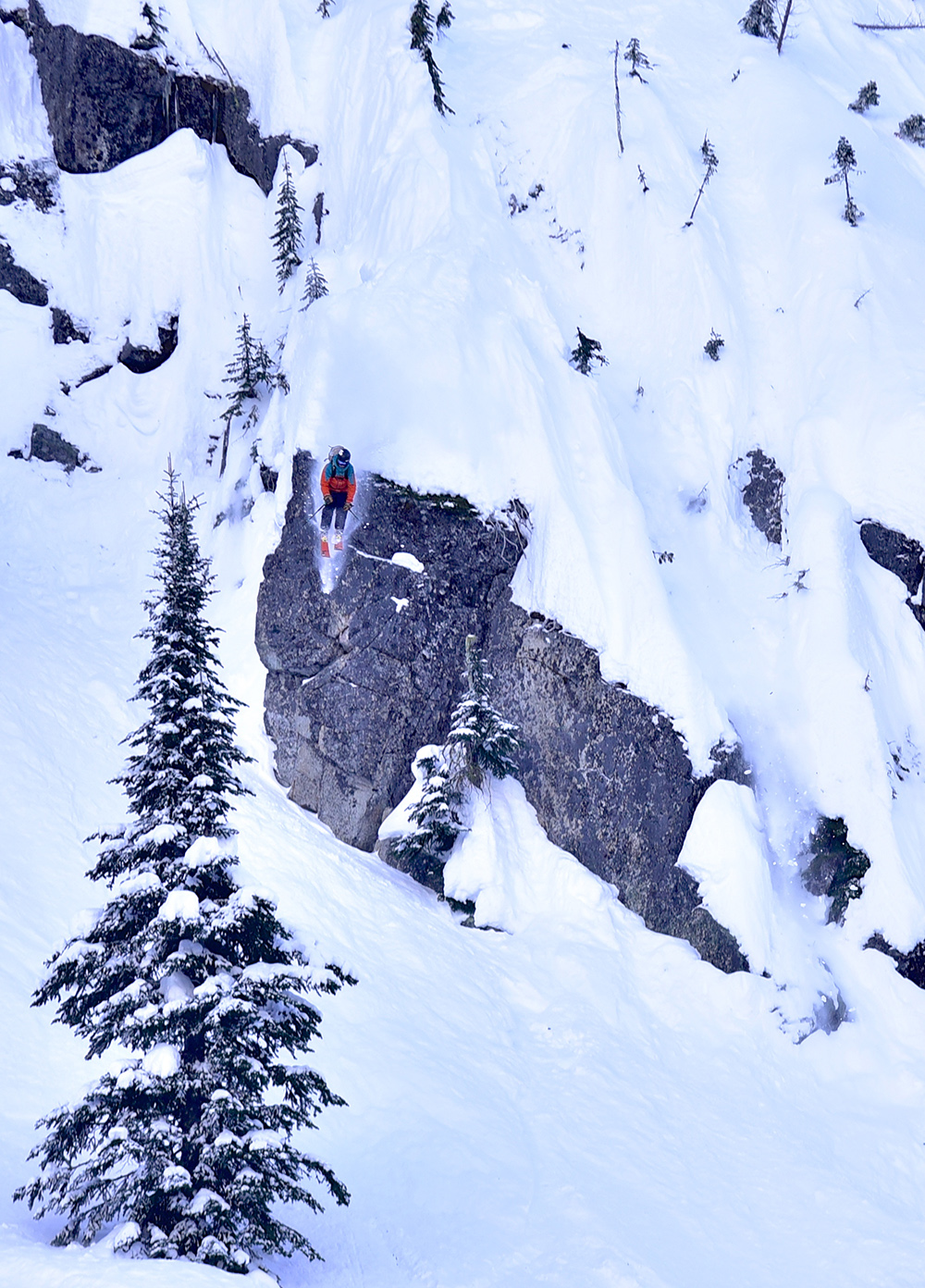 Among many other amazing days, this gear took me through seven major days of touring at the Meadow Hut in Golden which had us skiing at -20 temps, super deep snow, big couloirs, and almost an unlimited selection of pillow lines. The skis and boots performed incredibly. Shortly after that trip the gear helped me get on top of the podium at Soulines, an invite-only backcountry big mountain event near Nelson, BC where the athletes were tested on avalanche skills, then judged on line choice, technique, control, fluidity, and style.
I spotted my MindBenders in the back corner of my garage last week and I froze for a moment, it was like making eye contact with a wild animal that I had once encountered. I felt a chill run up my spine and I sensed the anticipation of what is to come. It won't be long now, and I can't wait to share more thrilling moments with my ski gear.
Photos: Lauren Powers