Community Snow Observations + YOU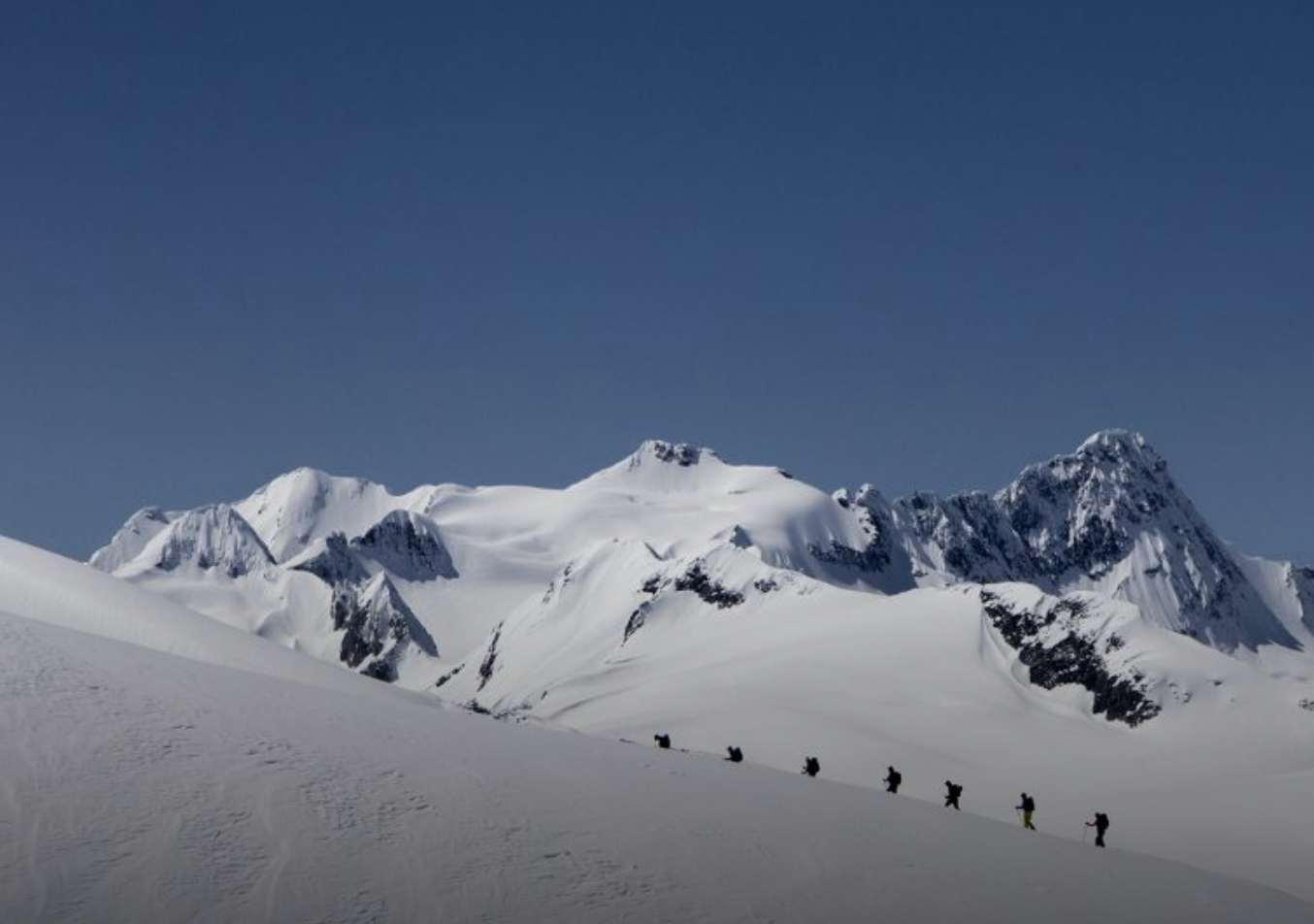 You can contribute to a NASA research program when you backcountry ski next. This raises the question of why are astronauts interested in ski touring?
Collecting snow depth data helps better predict weather, watershed runoff and so much more about our wild planet. NASA's earth science program is interested in collecting height of snow (snow depth) or (HS) info from across North American to help them with future models. These models will surely benefit us as backcountry ski tourers, so let's help them get off the ground by probing a little more often. That's our editors version of "the short", but we know you really want all the details which is where Dr. David Hill from Community Snow Observations comes in.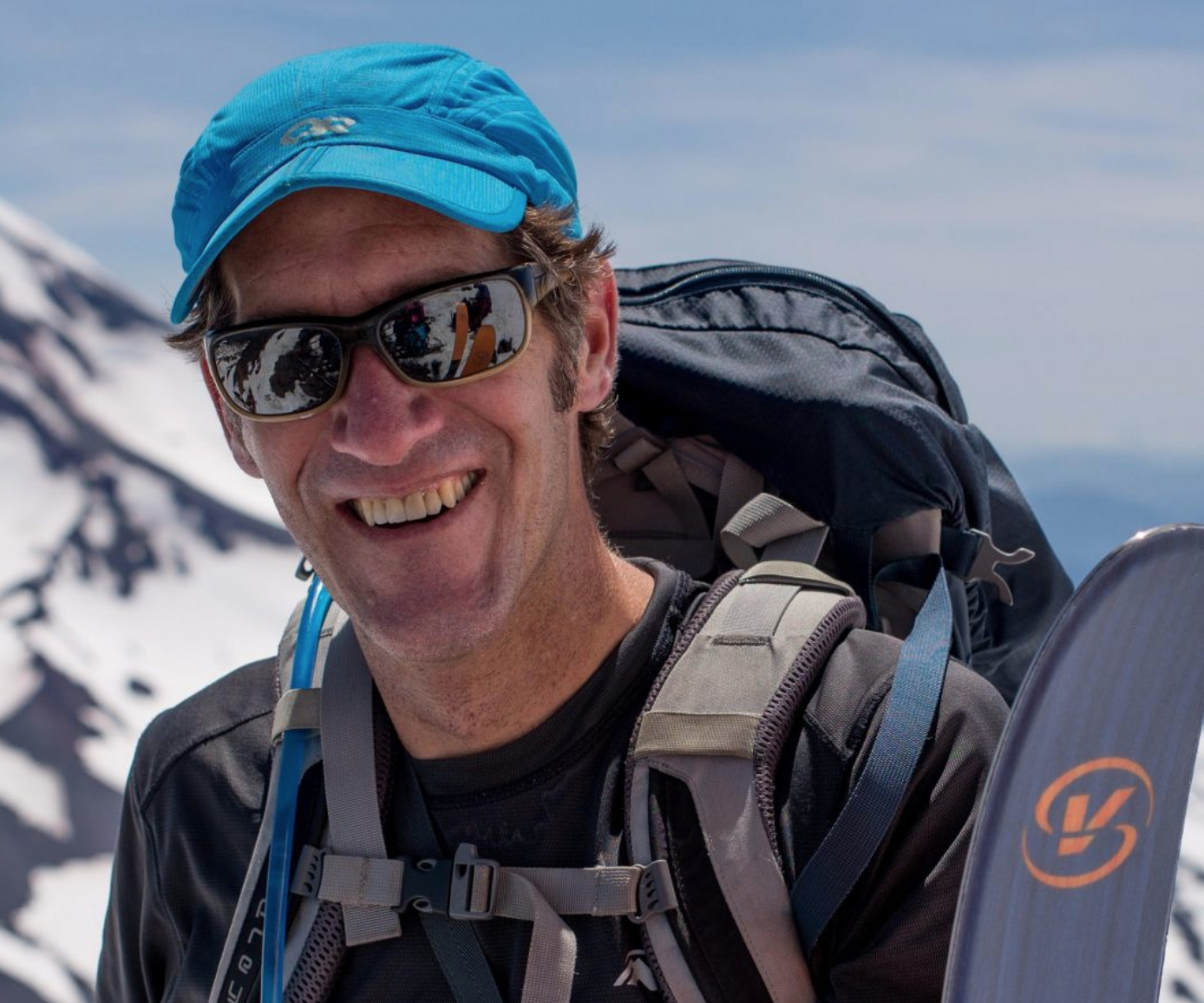 MEET DR. DAVID HILL
Dr. David Hill is a professor in the School of Civil and Construction Engineering at Oregon State University and also holds an appointment with the Water Resources Graduate Program. His research interests focus on the transport of water across the landscape and into marine environments. He has worked extensively in Alaska looking at historic and future patterns of snowmelt, ice-melt, and coastal freshwater runoff. He also co-leads the Community Snow Observations project, which crowd-sources snow depth data and assimilates those data points into snowpack models. He received his Ph.D. in Civil and Environmental Engineering from UC Berkeley in 1997 and held an appointment at the Pennsylvania State University before moving to Oregon. He is a member of the Science Panel of the North Pacific Research Board.
Read on up exactly what "crowdsourced snow depth data" is all about here, an article written for the EOS magazine of the American Geophysical Union.
COMMUNITY SNOW OBSERVATIONS BY DR. DAVID HILL
As winter turns into spring, it can be tempting to leave gear in the car, looking for lighter loads and corn snow. But, your avalanche probe, shovel, and beacon are indispensable components of personal safety kit that should go with you on every tour. Recent avalanche activity in parts of North America (looking at you, Colorado!) has been historic and shows no sign of relenting. But, did you know that your avalanche probe is good for other purposes as well? The Community Snow Observations (CSO) project (@communitysnowobs), funded by NASA, seeks to develop a network of backcountry citizen scientists, who regularly submit snow depth measurements from high alpine environments. These measurements are then assimilated into snowpack models to improve the models and to deliver better snow products to the community.
Snow data come from many sources including snow pillows and snow courses. These
measurements are at 'fixed' locations that tend to be comparatively low in elevation.
Backcountry users represent a unique data source in that they are 'mobile' (can report from many locations) and they go to higher regions, with more complex terrain than snow pillow installations.
Participating in the CSO project is fast and easy. All that you need is your avalanche probe (you brought it, right??), your smartphone, and an app. Users in the USA tend to use the Mtn Hub app (available for both iOS and Android devices). Users in Canada are better off using the newly released (January 2019) Avalanche Canada app (available for both iOS and Android). Both apps can be used to record snow depths in the field, with the phone recording location and time information. You can find tutorials at the CSO website that explain certain 'best practices' (terrain selection, etc.) that go into making effective measurements.
Bottom line is, it's fast, it's easy, and it's incredibly valuable to snow science initiatives. So, next time you drop your pack to shed a layer, log a measurement. Next time you pause in the skin track to wait for your partner to catch up, log a measurement. If you happen to be the partner who's being waited on, you're probably winded; take a break and log a measurement. Check out CSO online to see what sort of data products we produce and to learn about upcoming events. Get outside, stay safe, and help us grow our network of citizen snow scientists!"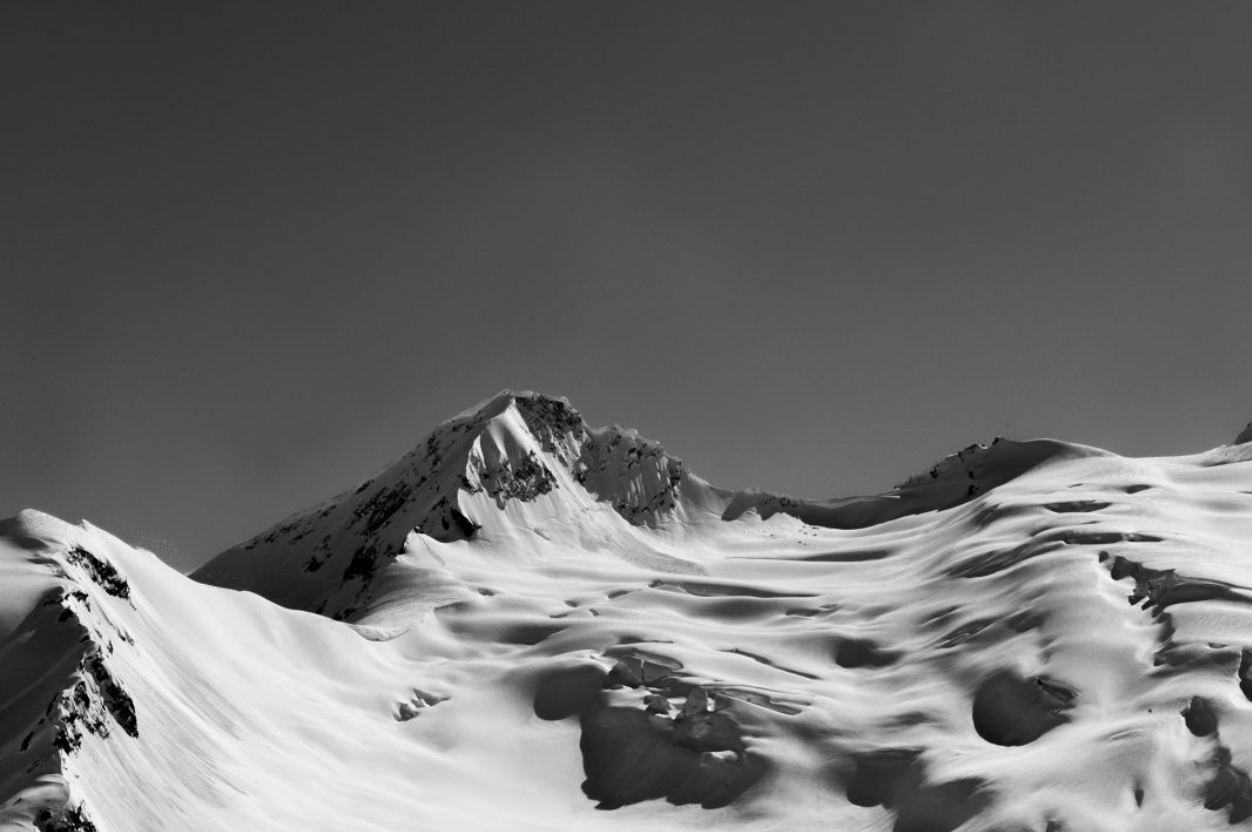 Photo by Abby Cooper
SPRING INCENTIVE FOR PROBING
Need to be probed to probe? This should do the trick. For the month of April, there are prizes for those that contribute both in Canada and in the USA. If you're located in the USA the poster below has all you need to know!
Canadian folks – we're fresh on the scene to this cool project so, for us, if you want to win a new Arc'teryx backpack, yeah you read that right, a new Arc'teryx Alpha AR 35 backpack is up for grabs! All you need to do is email Abby Cooper your DATE, TIME, LAT, LONG and SNOW DEPTH (HS). Do this as many times as you like – each piece of data submitted will go towards the research project and grant you a chance per entry to win the pack. Good luck and happy observation collecting!
HOW TO ENTER
1. In the field collect your HS, Lat, Long, Date and Time of info gathered.
2. Submit that information here.
3. Repeat for additional entries to win!
*Contest closes April 30th, 2019, winner announced May 2, 2019.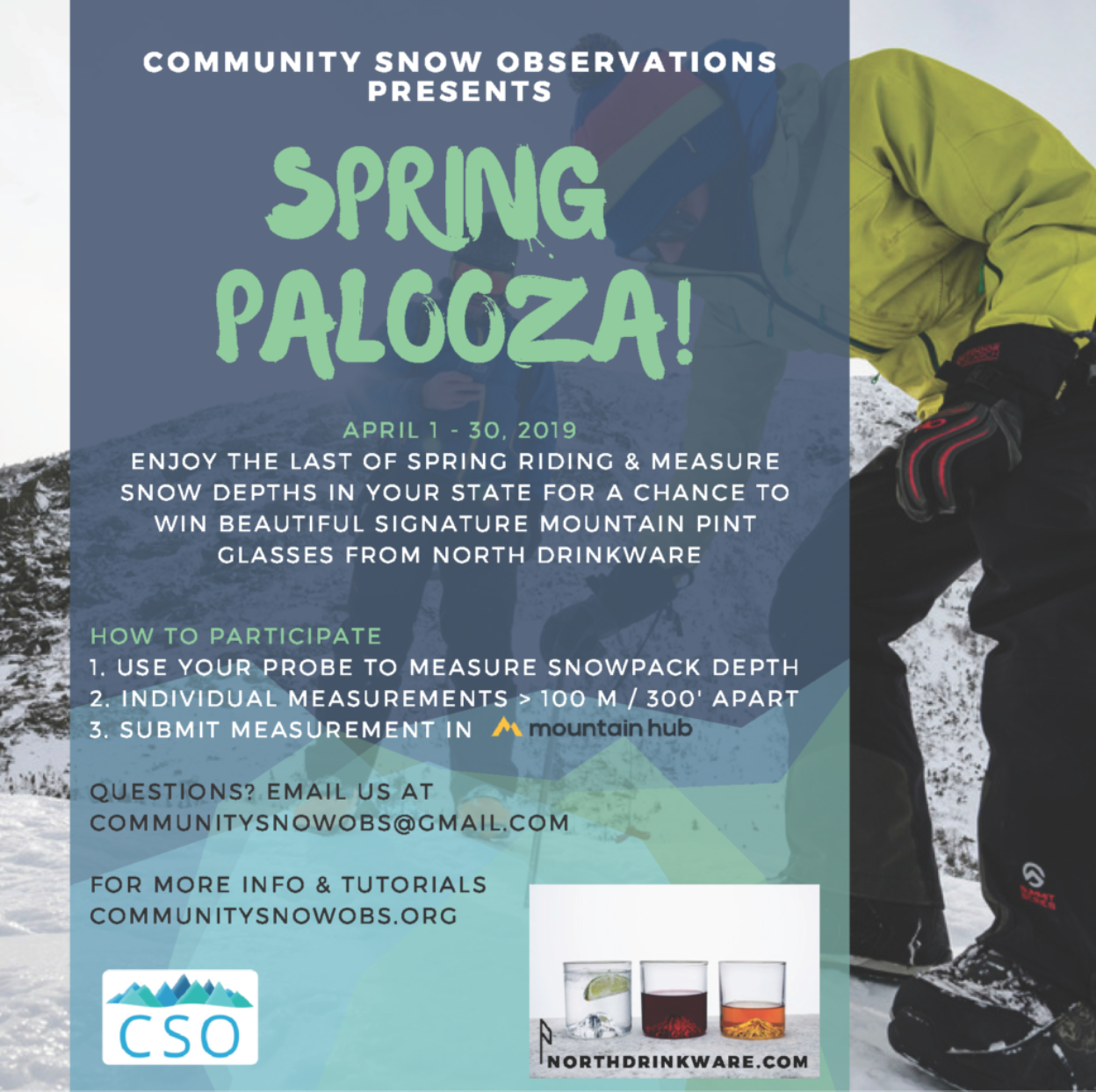 Source: SBC Skier