Mountain Terrain Choices
Rogers Pass is one of the most beautiful glacial environment mountainous regions in Western North America. Glacier skiing gives adventurous people the combined rewards of remarkable beauty and the elation of descending pristine slopes. Knowing your exposure is key to being safe when climbing and skiing.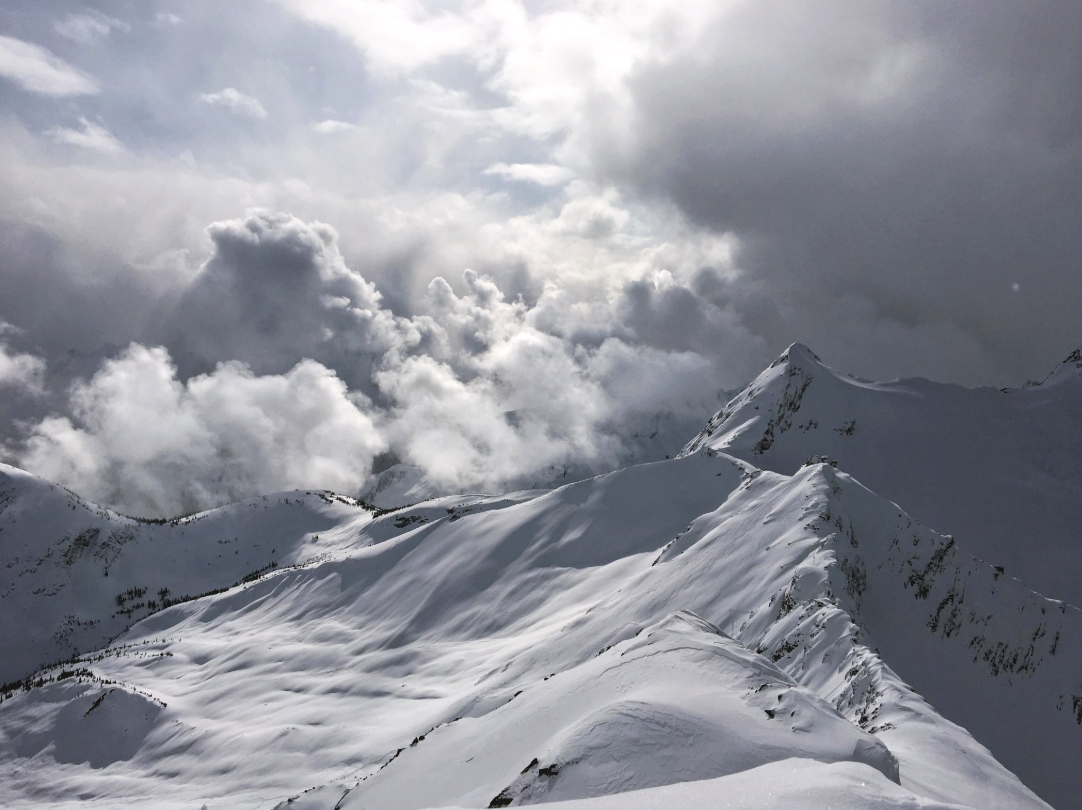 Parks Canada scale Avalanche terrain ratings for backcountry touring in the mountain national parks. They wrote, "Avalanches are part of life in the mountains, an integral piece of the winter cycle. Anytime snow and steep slopes are combined, avalanche potential results. If you wish to travel through backcountry terrain that is exposed to avalanches, you must accept that you are taking a risk. You need to understand these risks before taking them."
The Avalanche Terrain Exposure Scale (ATES) was developed by Parks Canada to help backcountry users assess the severity of the terrain encountered in a given trip. It has three terrain classes that describe the exposure of terrain to potential avalanche hazard. ATES ratings are compiled by professionals who consider eleven weighted terrain parameters in ranking a trip or tour as Simple, Challenging, or Complex.
Mountain Safety Programs Specialists are Parks Canada staff members who are Canadian Mountain Guides, these people are the experts. Here are a couple of their terrain choice communications this season:
"Eyeing up that steep couloir in Rogers Pass? Before skiing it, ask yourself this: Is there a safer way of getting to the top other than straight up? Up-tracks and boot-packs straight up anything on the north side of Cheops, or up Frequent Flyer, or up the Dogleg Couloir on Glacier Crest, are extremely poor terrain choices and invite disaster. These gullies avalanche frequently – why take the risk if there's a safer and easier way up?"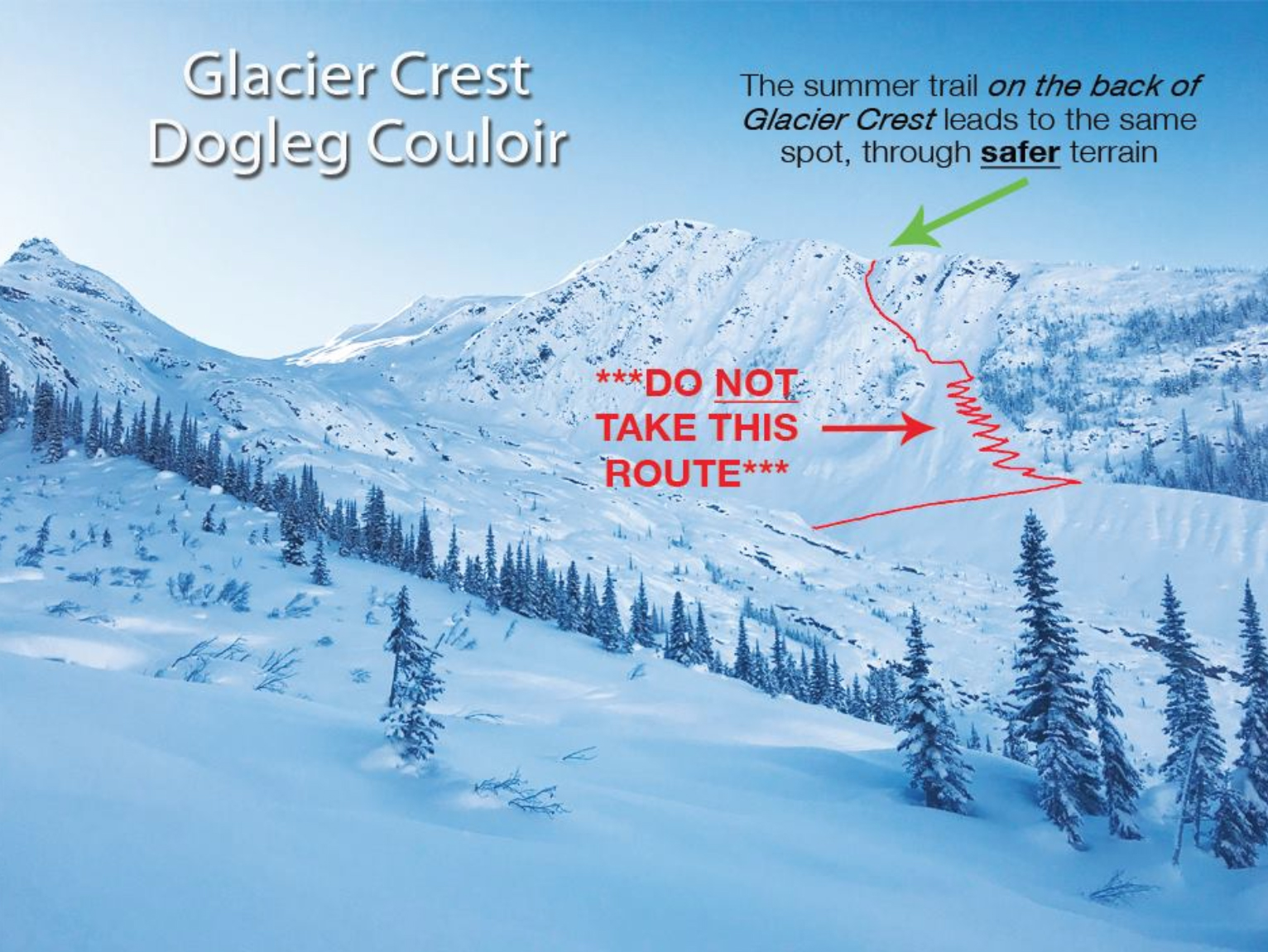 Exposure to multiple overlapping avalanche paths on steep terrain with multiple avalanche starting zones and terrain hazards below, with minimal options to reduce exposure.
Couloirs are risky business in Rogers Pass. Before climbing or skiing, ask yourself, "How often does this feature avalanche?" Single Bench averages 72 avalanches a year, Lens averages 60, Macdonald Gully 10 averages 41, and Lone Pine averages 27. This doesn't include smaller sluffs which are big enough to knock a person off their feet; avalanche numbers would be at least double if these were counted.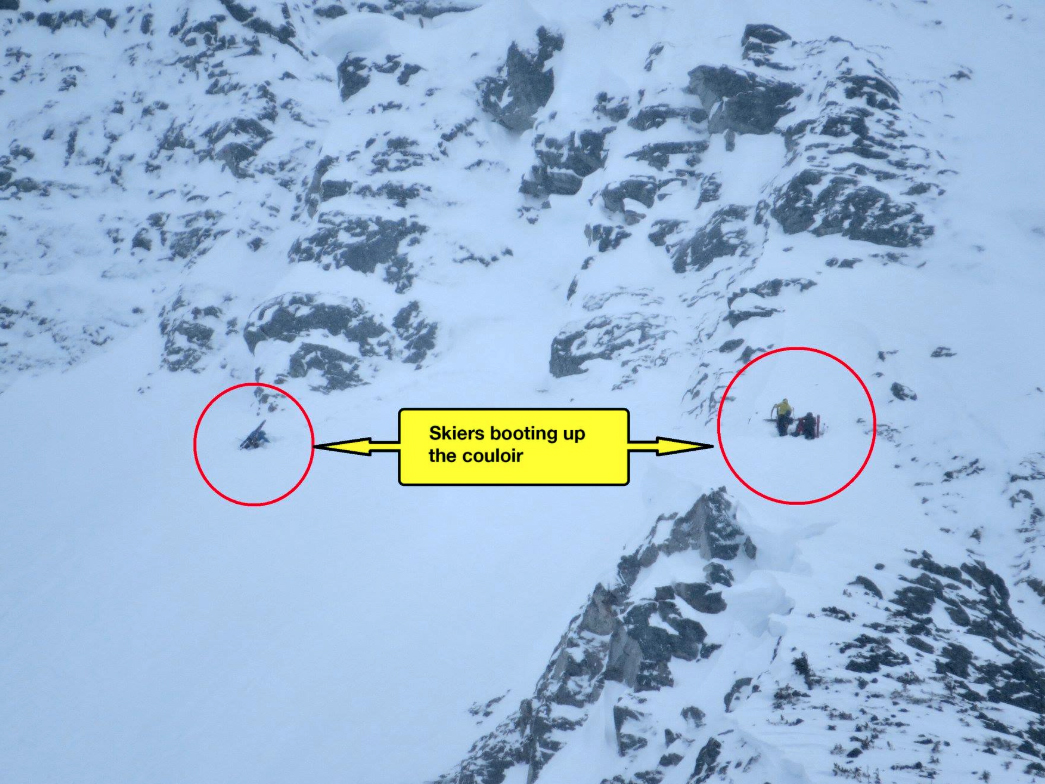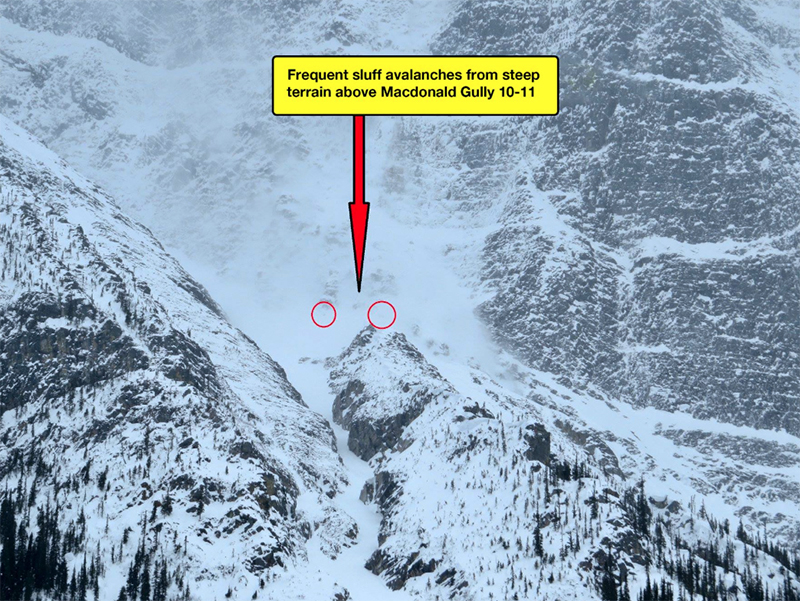 Education is everything when it comes to making the right terrain choices. Read more about Parks Canada Mountain Safety Programs here.
Association of Canadian Mountain Guides
The ACMG has been the voice for all aspects of mountain guiding and instruction in Canada for over half a century. They set the professional standards for mountain guides, alpine guides, ski guides, rock guides, climbing instructors, hiking guides and via ferrata guides. They were the first guides outside of Europe to be recognized by the International Federation of Mountain Guides Associations.