The Josie – Rossland's Latest Gold Rush
Driving Kootenay Pass can be a challenge when it's snowing, that's normal for the Powder Highway. It was our lucky day with no delay or incident on the drive from Fernie. I was on my way to Rossland for opening weekend at Red Mountain with my 15 year old son Nathan. I knew this trip would be exceptional, resort openings have a special magic and we were booked in the new Josie hotel for a long weekend. Nathan hadn't been following The Josie's creation and had no expectations or knowledge of Rossland's latest gold rush.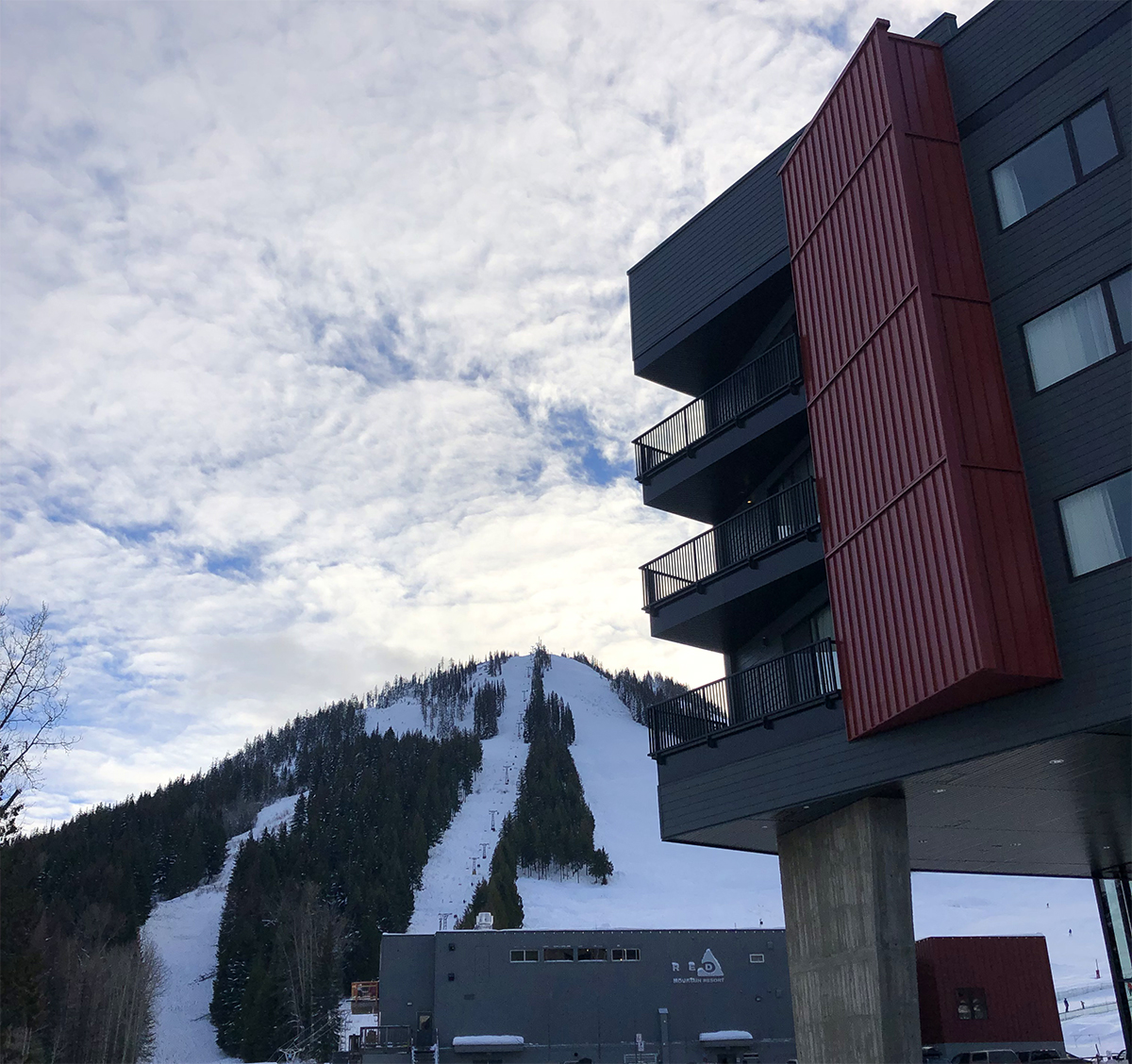 Rossland's first Gold Rush began in 1890 and the population of Rossland exploded as gold fever attracted people from around the world. Rossland became one of the largest cities in Western Canada and a major business center in North America. Many of the Rossland mines, including the Josie, became world famous.
Fast forward over a century and Rossland is once again attracting people from around the world for a gold rush experience of another genre, and with a brand that resonates from Rossland's rich gold mining history.
North America's newest boutique ski-in, ski-out hotel, opened her doors November 28th, 2018 with an unparalleled offering of mountain luxury for Red's community and guests. Inspired by the raw beauty of Rossland, The Josie is calling visitors from around the world with amazing amenities, service and an ideal slope-side location.
We arrived in Rossland late afternoon and following a short skate ski at the Black Jack Ski Club, arrived at the Josie to check in. Nathan was stoked with the valet parking, valet ski check-in, and festive lobby. Following a brief check-in we entered our room and Nathan's hotel expectations were forever upgraded.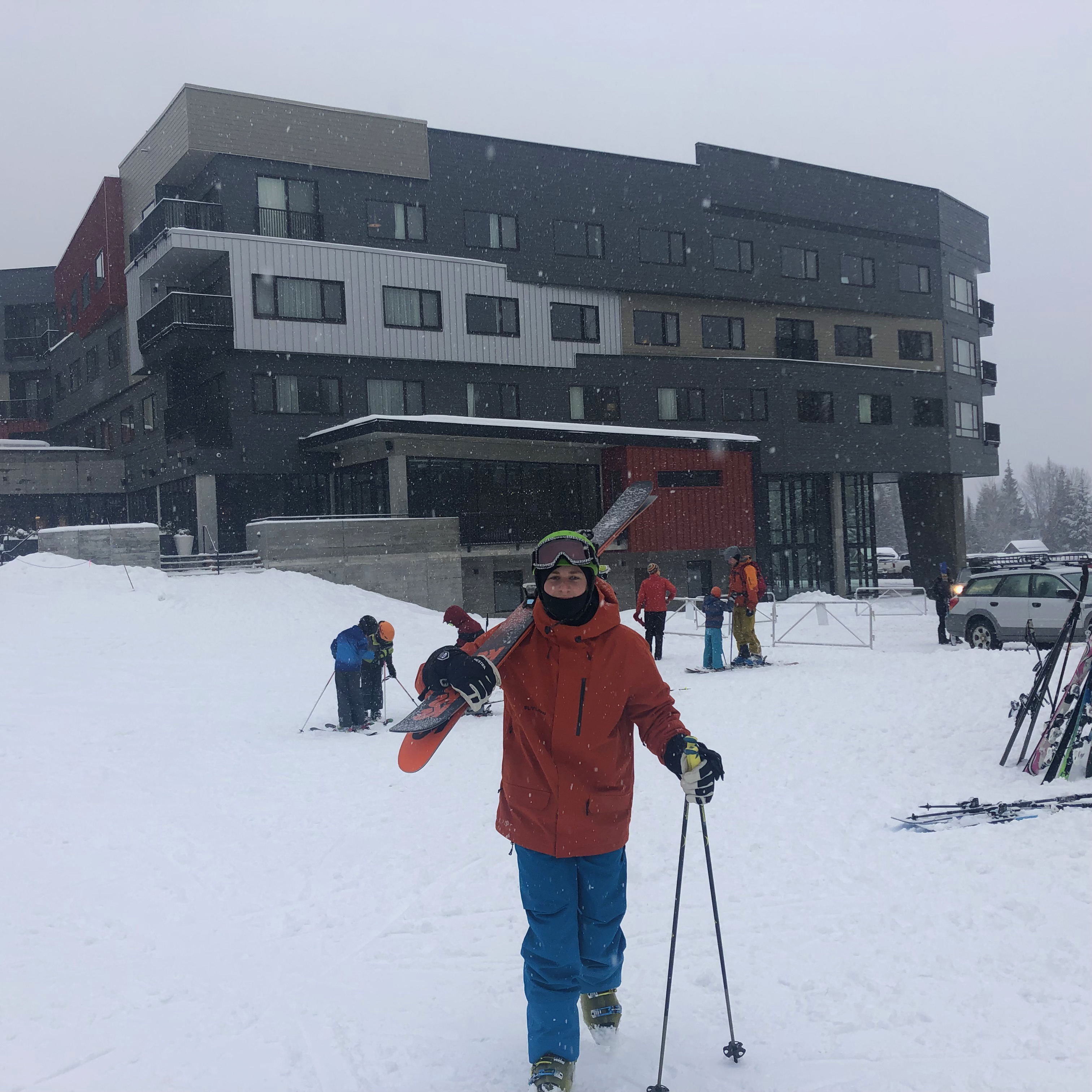 Red Mountain is billed as the last great, unspoiled resort. Red definitely is great with 2,877 acres of excellent terrain and a sizeable offering of fine Kootenay powder. The unspoiled billing refers to the ski-hill being community oriented and authentic, it's not another gentrified empire widget. Red continues to be original and as full of spirit as during its former gold mining days.
I love skiing Red Mountain—authentic community ski hills with epic terrain are my favourite. Slow chairs and no lift lines keep it so enjoyable. And the terrain keep me charging to keep up with a 15 year old who has skied Fernie from the age of three.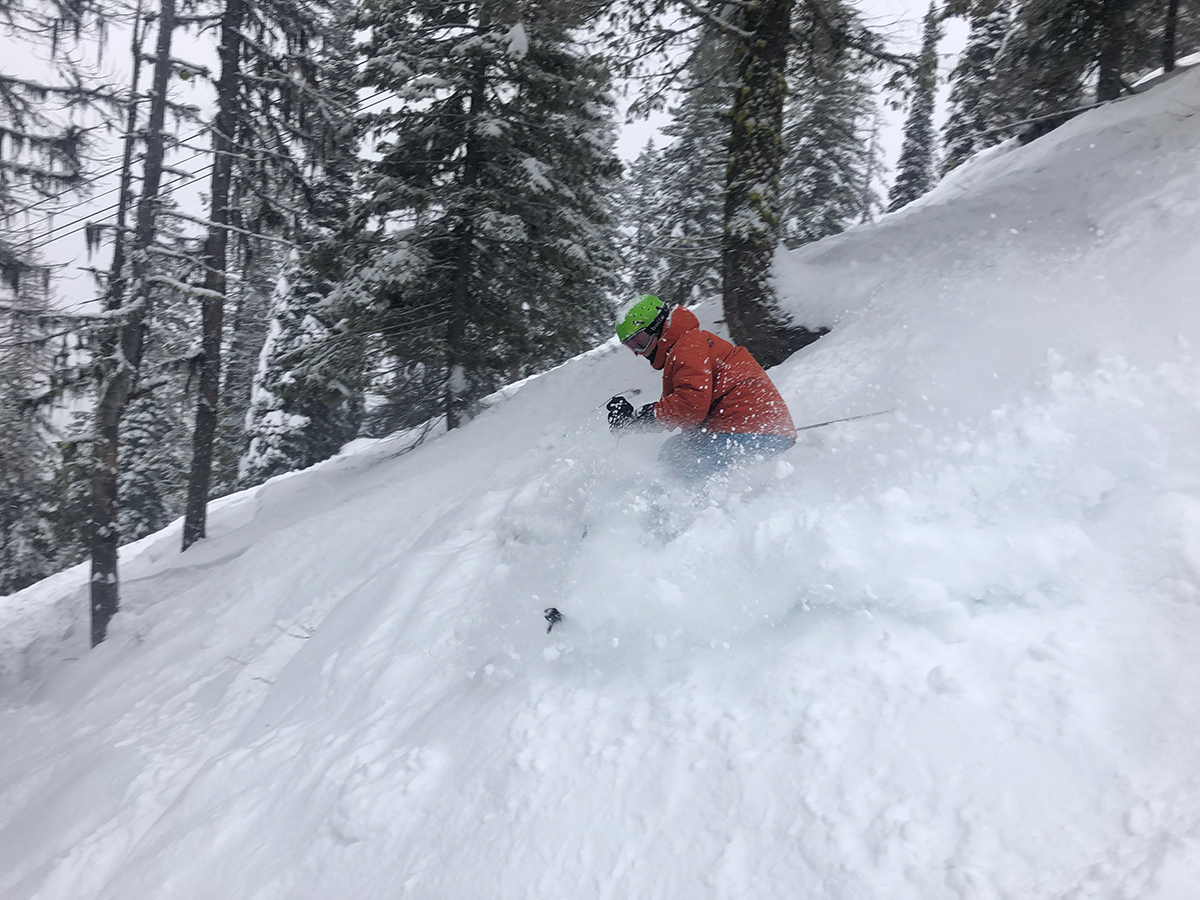 Following our epic ski day we visited the Velvet, The Josie's dining room and lounge, first for aprés, and then for dinner. Nathan has been eating sushi and other international cuisine for decades however had never tried raw oysters or steak tartare. New experiences are always welcome and I rate the Velvet's menu and food preparation as being the best in the Kootenay's and rivals the best food anywhere.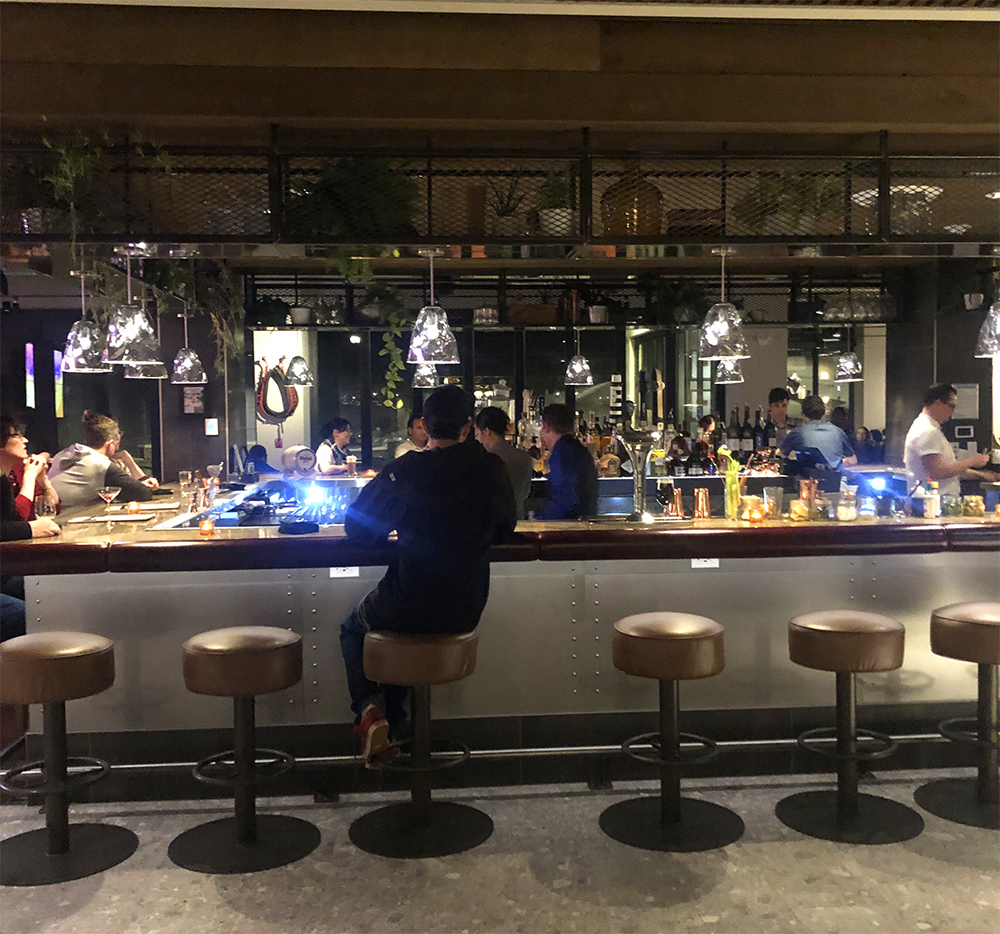 Three nights and four days of skiing was a wonderful father and son mini-holiday. For our next trip to Rossland we'll bring the rest of the family and introduce them to The Josie. Life is short and special family time and experiences are what matters. For your next trip I strongly recommend creating your special memories at The Josie.
The Josie is a partnership between Noble House Hotels and Resorts and William Cole Companies with the intention of transforming Rossland into one of North America's major ski destinations. Noble House is a privately held, fully integrated hotel ownership and management company currently operating 18 luxury boutique hotels. William Cole is a boutique, full-service private real estate development company.
The Josie has 106 well appointed one-bedroom suites, guest rooms and studio suites designed by acclaimed architect Song Chia of FAB Studio , and renowned hospitality interiors firm Design Duncan Miller Ullmann, led by Kimberly Miller. Each room brings the outdoors in with floor-to-ceiling windows showcasing portrait-worthy vistas the surrounding mountains. The rooms offer plush bedding, spacious bathrooms with deep soaker tubs and heated floors and cozy lounge areas.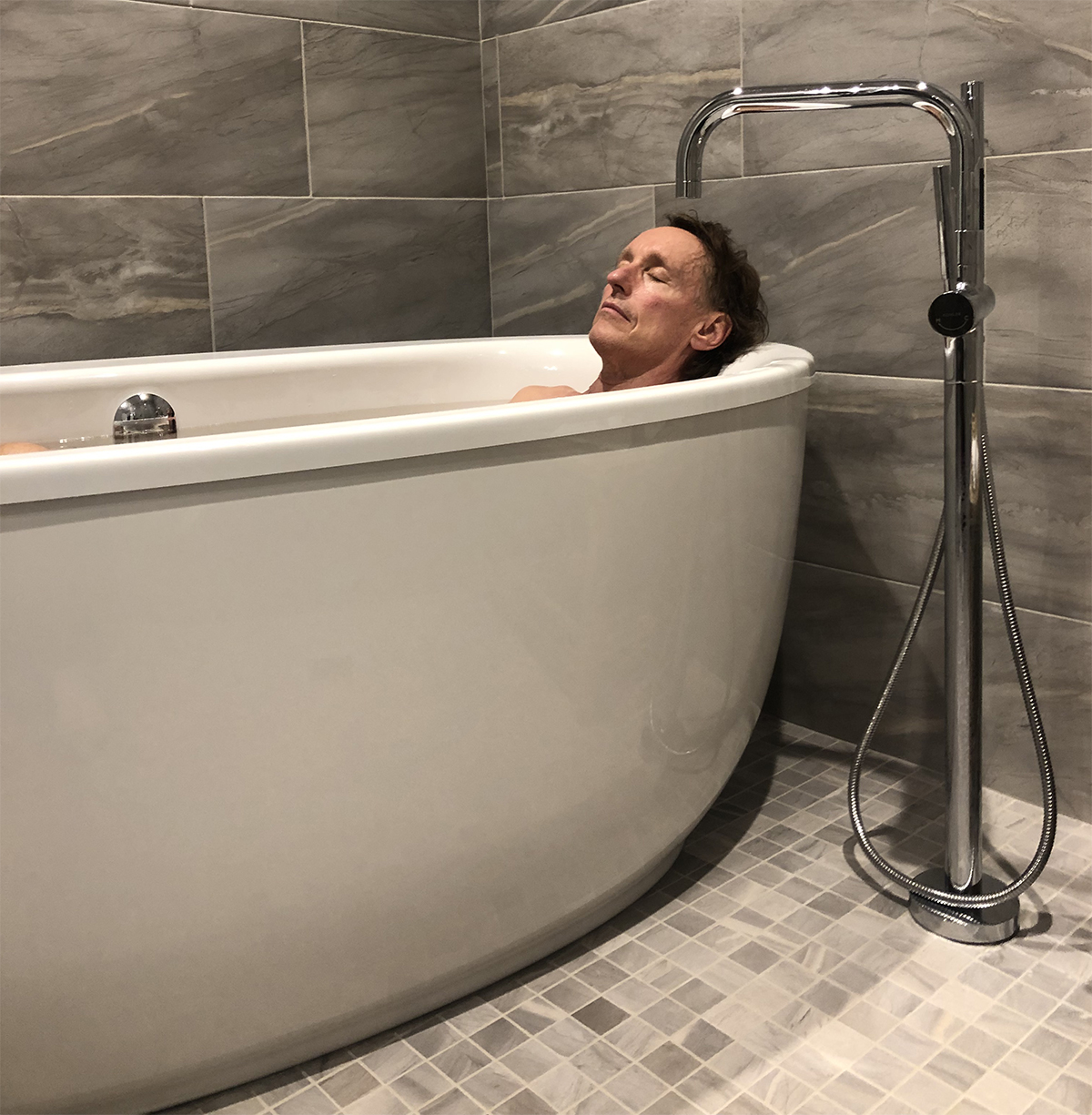 Visitors and locals will discovering the fine offerings of The Velvet. Reservations were necessary for the dining room and the large lounge can also booked. At The Velvet, Quebec-born Executive Chef Marc-André Choquette (pictured below) dishes up a regionally inspired menu infused with subtle French flair. His supporting kitchen team is comprised of seasoned hospitality experts, including Sous Chef Simon Watkins, Food and Beverage Manager Donald Haddad and Restaurant Manager Jessica Miles. I appreciated the Quebec influenced menu and fine food.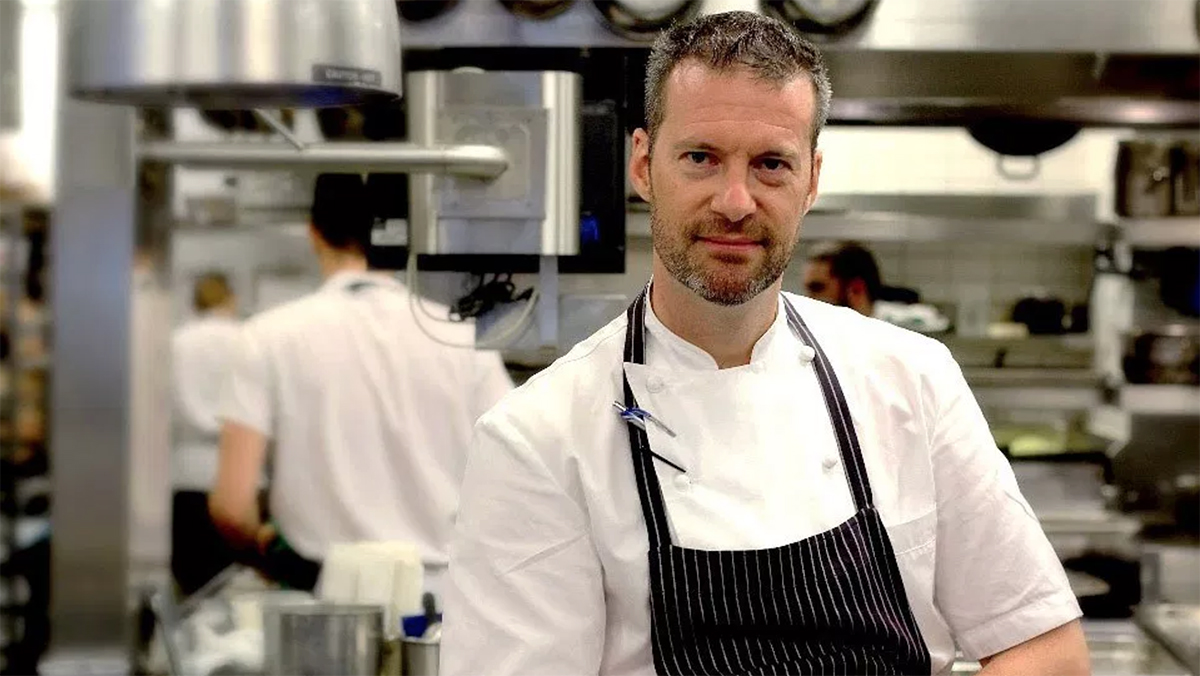 All guests receive complimentary access to the hotel's dedicated Ski Concierge, available around the clock to store snow gear, supply trail maps and craft ski itineraries tailored to individual interests. This service got us on the slopes more efficiently and would be amazing for families with younger children. The concierge can also provide insider tips. Nathan and I were directed to the best powder stashes of the day.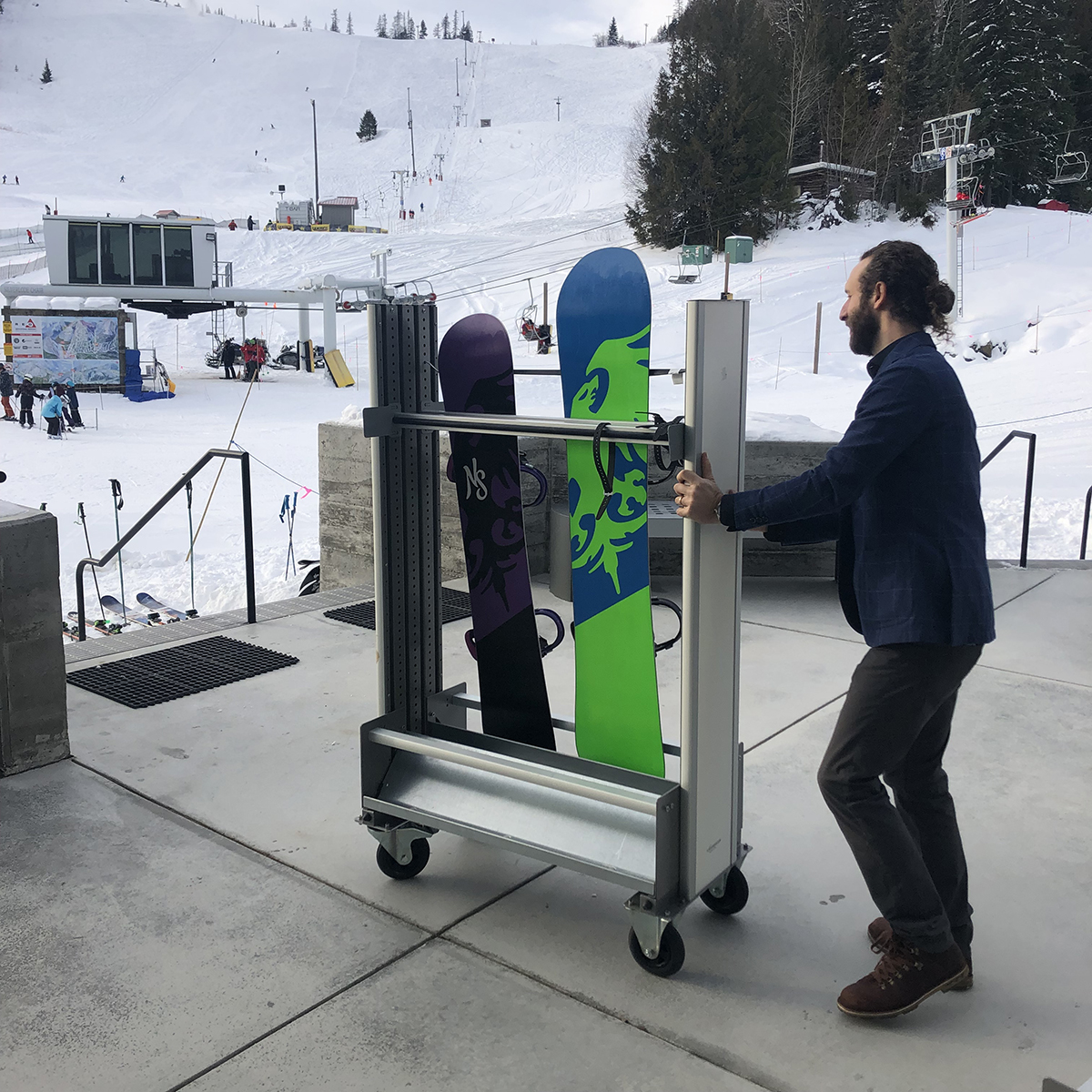 The Josie's Future
The Josie will open their spa in 2019. Treatments will include the Red Flower Apothecary Massage Ritual, a personalized sensory journey whose aromatherapy oils are designed to rejuvenate the body and mind, and the Red Flower Lavender & Amethyst Pedicure, a luxurious experience that leaves guests revitalized with the intoxicating aroma of French lavender. Guests visiting in summer 2019 can cool off in The Josie's outdoor slopeside pool.