Powder Forecast looking delicious!
The powder forecast is looking delicious for some tasty powder turns in the coming week! Our powder yield has been less than previous years and that is about to change in time to meet our December expectations.
November saw just 80 centimetres of snow here in Fernie—it's the first November in 25 years that I haven't skied or boarded.
The weather experts are claiming that it's an El Niño year and the evil "Pacific Blob" has been referenced as being around. The Blob produced one of the dryest powder year's ever here in the powder abundant Kootenays.
According to a November update from the U.S. government's National Oceanic and Atmospheric Administration, there is around an 80 per cent probability of seeing an El Niño system this winter, and a 55-to-60-per-cent probability of it extending through spring.
In contrast to that report, CBC meteorologist Johanna Wagstaffe is predicting a decent season. Wagstaffe commented, "We're still expecting to see a really good snowpack. It just might be that at lower elevations we won't see as much snow."
The current weather pattern is finally going to bring in several pacific systems that will be pushing out the high pressure. This will bring light snow this weekend becoming heavier midweek and next weekend. Western BC will receive a meter plus of snowfall at the summits in the next seven days.
There are three main systems that begin to impact this region late this weekend, midweek, and again late next week. Each system will be wetter and deeper. Very cold air will keep most moisture in the form of snow midweek with the exception of a brief warm-up Thursday afternoon (1500 metre snow levels), followed by cooling again next weekend. Snow levels will be as low as 300 metre's by late next week.
Below: Total snowfall through Monday morning in BC with highest amounts of 15 to 25cms.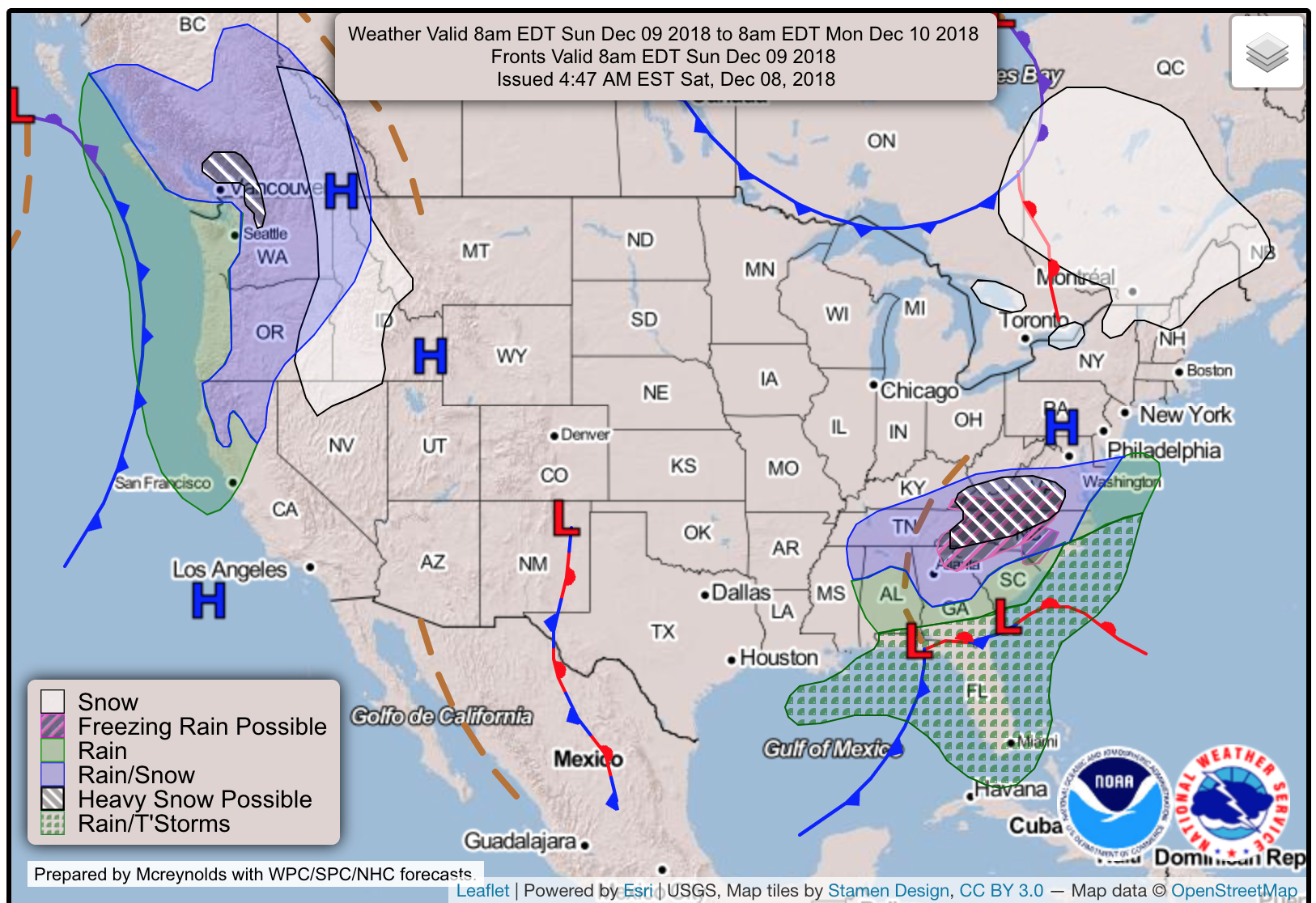 The next in a series of frontal systems makes landfall by mid next week. This system will be stronger than the weekend system. This will likely put down 30 cms of snowfall to many areas BC. That system will hit the Rockies Wednesday mid-morning favoring the areas of the East and West Kootenays. It's a bit early to predict amounts however the models point to the highest amounts for the Southern Rockies.
Below: Total Seven day snowfall for the west with 100 to 200 cms plus totals for many ski areas.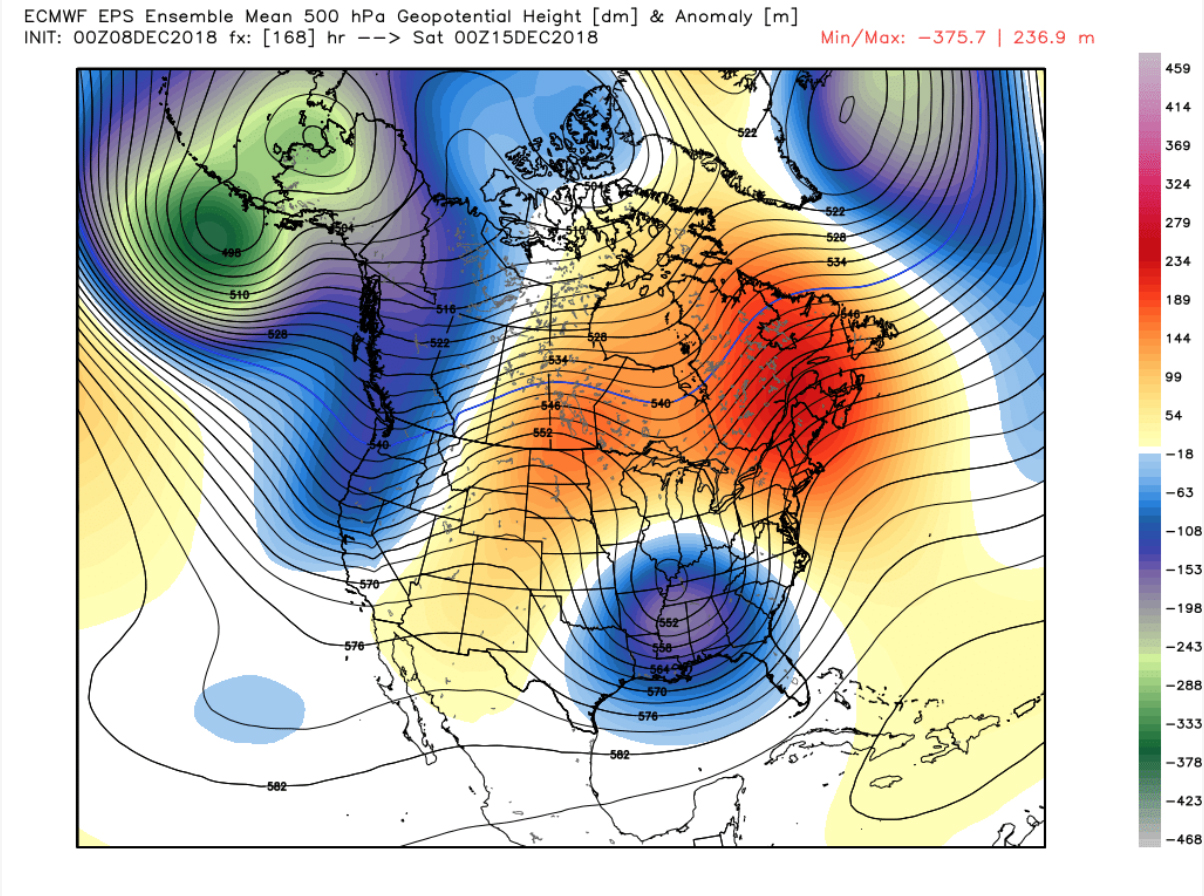 The long range ensembles continue to pump moisture into BC with additional systems late next week into the following week (December 14-18).
Below: December 15th will experience a strong Trough approaching BC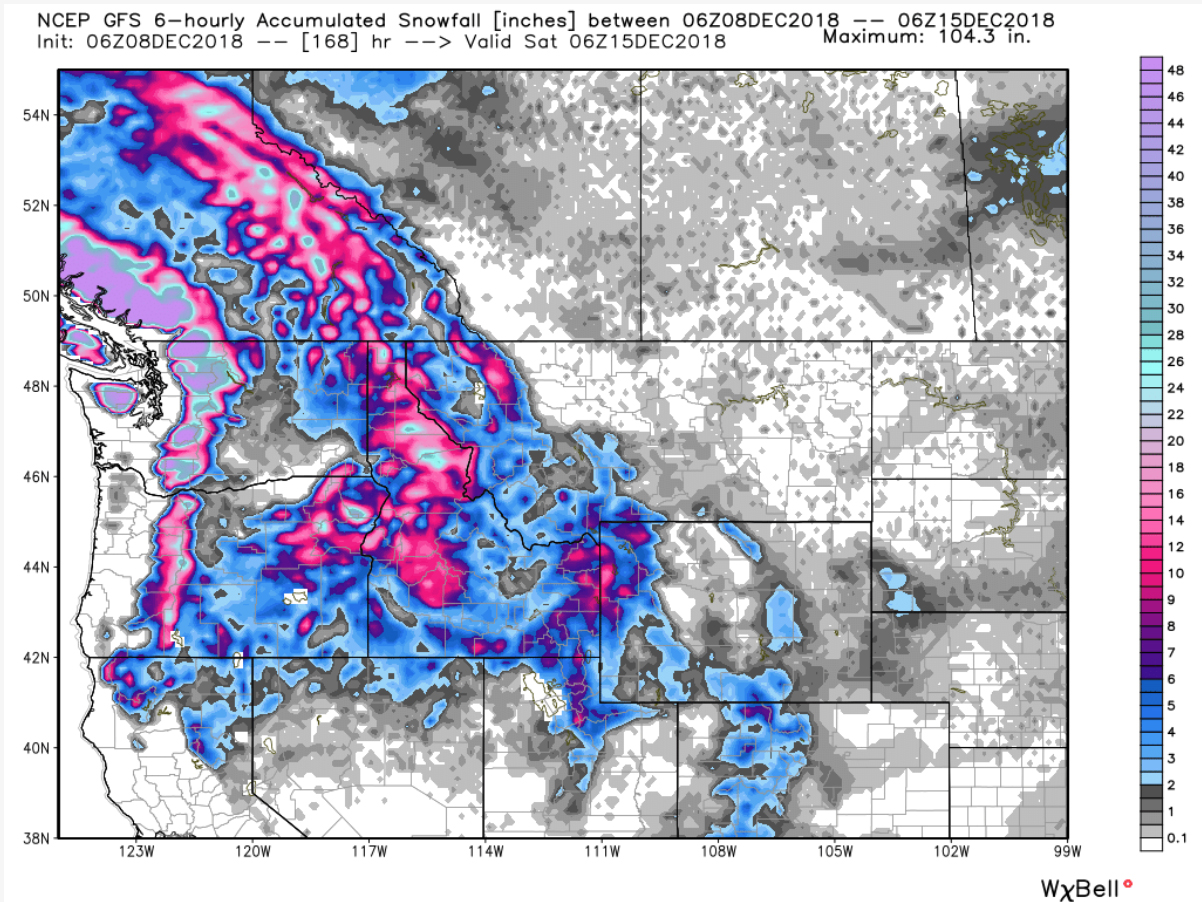 If everything pans out this week, we can expect decent conditions for nearly all areas of Western Canada. Whistler, who has very limited terrain, will be popping ropes by mid to late next week. For the Fernie shredders, the Griz could be awake!