Chatter Creek is a Powder Skiers Dream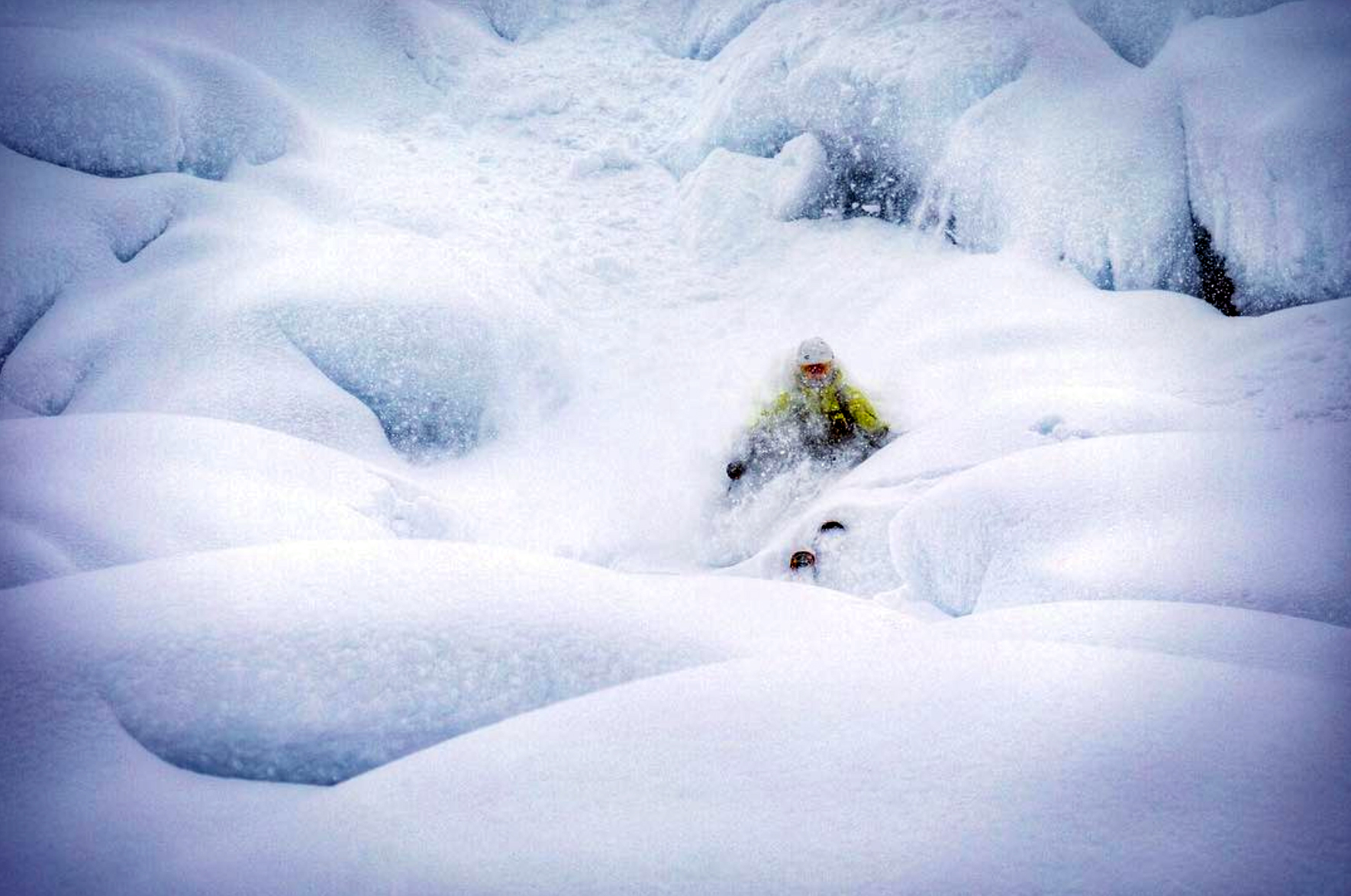 Chatter Creek is a Powder Skiers dream come true, the pillow skiing and terrain is the best and their powder snow is dry and plentyfull. To any snowcat connoisseur, there is no doubt that Chatter is the pinnacle of cat skiing!
See Kye Petersen's amazing spine segment from a week at Chatter Creek in the most awarded ski film of the year last season, from Dendrite Studios, Numinous. He is one of the most aggressive and talented freeskiers of our age. Born and raised in Whistler's backcountry, with a bloodline alive with adventure and a style carved from the landscape itself, Kye Petersen is blowing the doors off of big mountain skiing.
Kye's skiing is amazing and I've never skied those spines—let's assume that terrain is for superstars only. For us average powder skiers, and where I have skied at Chatter, here is a Freeride Media video featuring Chatters regular pillow skiing:
Chatter Creek is Western Canada's largest and most spectacular cat and heli skiing destination.
The cat skiing terrain at Chatter Creek comprises of 238 square kilometres of mountain terrain that extends from 1500m (5,000 feet) elevation to almost 3000m (10,000 feet). That is equivalent to 92 square miles and is in excess of 58,000 acres.
Chatter Creek's Rockies' location enjoys a unique air mass, which produces some of the lightest, driest powder snow in the world. Our varied terrain encompasses a mix of tree skiing, vast alpine bowls and spectacular glaciers. The views of the Rockies to the East and the Columbia and Clemenceau ice fields are unparalleled.
At any one time, this vast area is shared by no more than 36 skiers and boarders plus their 6 guides. This amazing place is located a short drive and heli flight from the freeskiers mecca, Golden BC.
See more on Chatter Creek here.