Peak 5040 Hut Grand Opening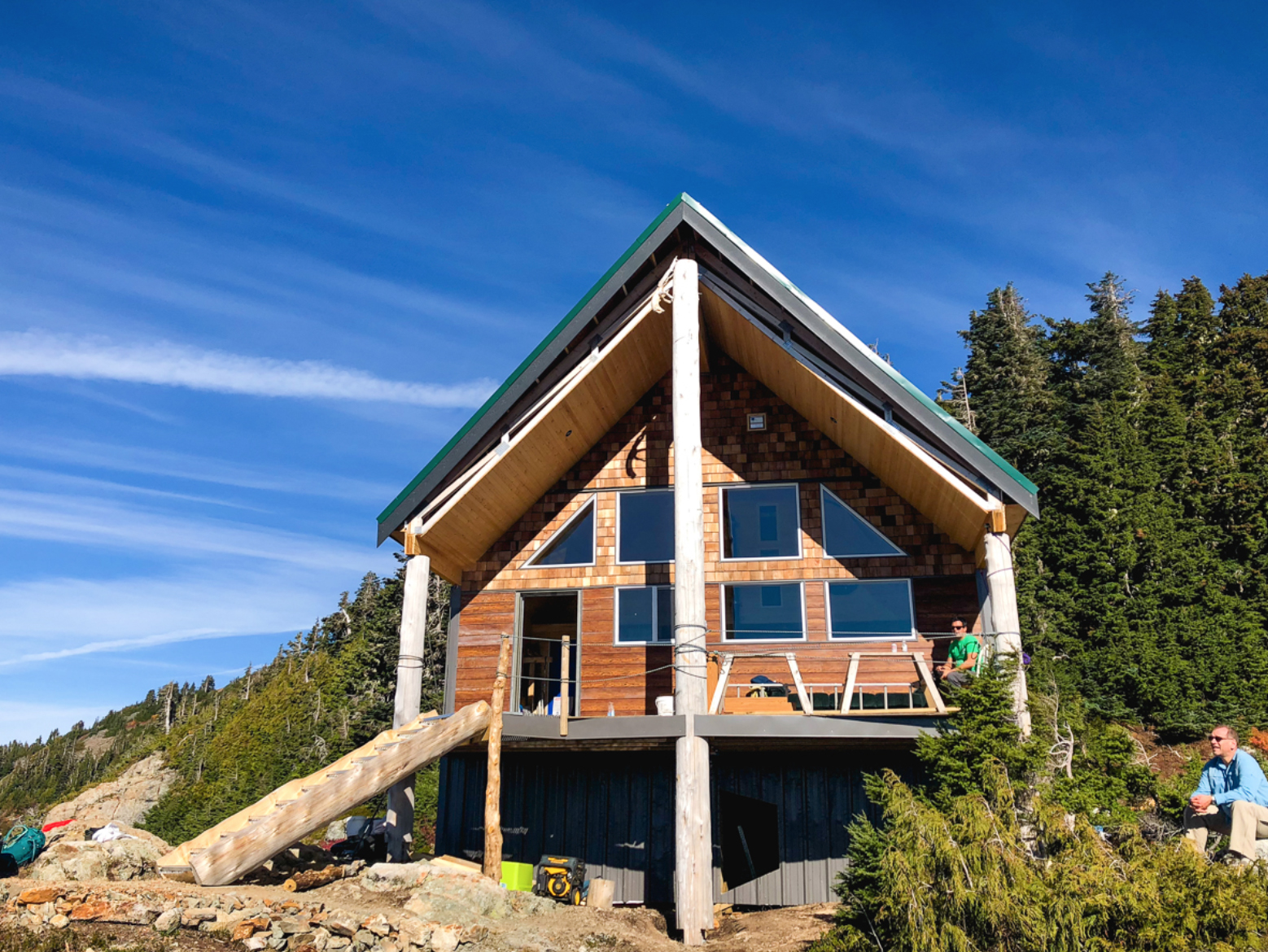 This past weekend the Alpine Club of Canada Vancouver Island Section celebrated the Grand Opening of their newest hut, the 5040 Peak Hut. The hut is located 35km west of Port Alberni and is equiped equipped with a large kitchen, solar panels and space to sleep 12. It'll provide access to extensive summer alpine hiking and superb winter skiing in the area. The 5040 Peak Hut will be open for bookings starting Winter 2019.
Volunteers and members of the ACC Vancouver Island Section (and beyond) hiked up to the 5040 Peak Hut to celebrate its Grand Opening. The hut was a collaboration between many organizations including the ACC Vancouver Island Section, ACC National, the four First Nations in the surrounding area, the local municipalities, MEC and the Island Coastal Economic Trust.
With an organized team of over 100 generous volunteers, the 5040 Peak Hut began construction in Oct 2017 and was completed in just over a year – pretty darn quick considering how work was closed for the winter!
With the new 5040 Peak Hut, ACC's hut network now spans to the western edge by more than 150km.
For more info on trips and activities with the ACC Vancouver Island Section, visit their website.
Photos in this post are courtesy of Lawrence White.