K2's New Lightweight Recon and Luv
Like avalanche forecasting and brewing beer, ski boot construction is a science. The boot scientists at K2 have been busy and have released a new line of in-bounds boots that are going to redefine how we float in powder!
The big story with the new men's Recon and women's Luv boots is the fact that they're super light. They're part of an emerging trend of lightweight boots intended for in-bounds charging and K2 has bested the best in creating the lightest alpine boot available with inbounds-worthy suspension and performance. The Recon weighs in at an astonishing 1650 g per boot.
While many skiers might not care about lightweight ski boots for inbounds use–powder skiers do! These lighter boots don't sacrificing performance and anyone who skis powder knows that a lighter boot is superior.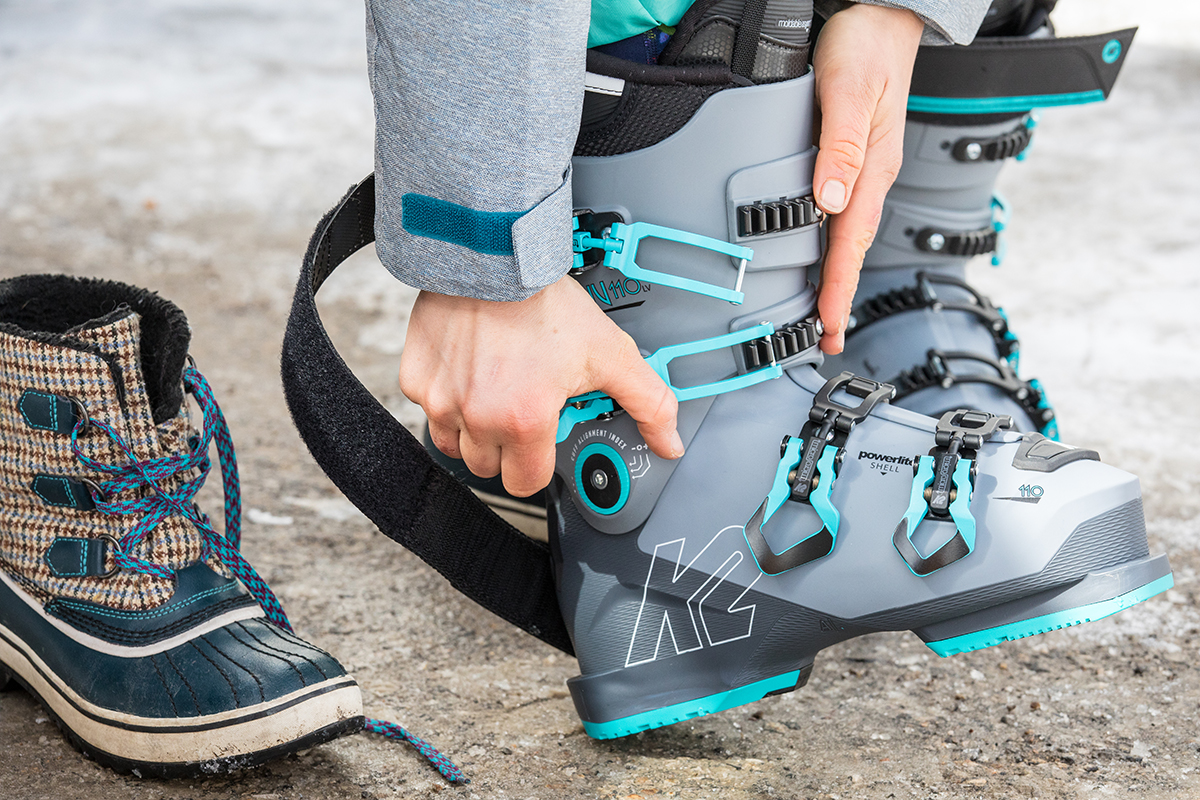 Heat Moldable Shell
The Recon and Luv shells are heat moldable and comes with the option of two shell volumes (LV and MV), which means it should be easier to dial in an exact fit.
Ultralon Precision Fit Pro liner
The Recon is paired with an impressive Ultralon Precision Fit Pro liner. You can see that considerable thought and engineering were put into it. It has a moldable asymmetric tongue, and when you slip your foot in, you can feel how anatomical and snug it is–especially in the Achilles, heel, and ankle.
Buckles
The buckles are fairly standard and slightly flare so you can use your gloved finger to operate them. The shell's top strap is nicely constructed and reminiscent of a Booster Strap. It is 50 mm wide and attached to a ratchet-type clasp like the Booster Strap is, but the sides of the strap are not elastic like the Booster. The clasp works well keeping the top of the boot snug and is superior to a typical Velcro strap.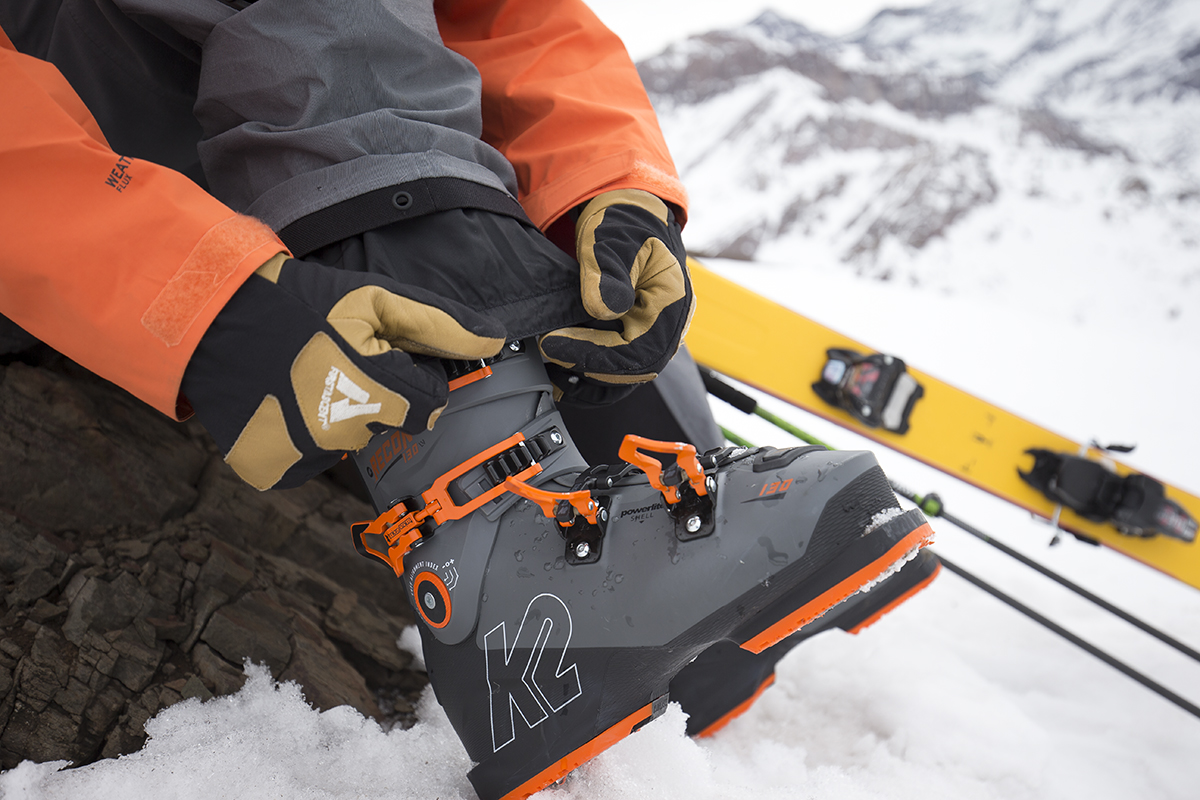 Recon and Luv Specs
The Recon 130, 120 and 120 Heat comes in two last widths, a 100 mm "MV" (medium volume) last, and a 98 mm "LV" (low volume) last. The Recon 100 has a 100 mm last.
The Luv comes in a 110, 110 Heat, 100 and 80 flex comes in two last widths, a 100 mm "MV" (medium volume) last, and a 98 mm "LV" (low volume) last.
Stated Stance / Forward Lean:
Forward Lean: 12° as sold, can be modified to 10-16°
Cuff Offset: 1° Lateral (±2°)
Boot Board Ramp: 4°
Liner: Heat-Moldable, non-laced Ultralon PrecisionFit Pro Liner
Shell Material:
Cuff: PU (polyurethane)
Shoe / Clog: PU (polyurethane)
Sole: Replaceable alpine sole w/ available Grip Walk sole pads (sold separately)
Binding Compatibility (w/ standard soles): all alpine bindings
K2 is serious about getting these boots on more skiers' feet, and has priced them aggressively. There is a lot of value in a boot with this much performance and technology, have a detailed look here and visit to your dealer soon.