Nowhere Special Hostel
After a season of serious excitement, RED Mountain Resort, in partnership with Columbia Basin Trust, has yet another exciting announcement: It's called Nowhere Special. And it's a hostel.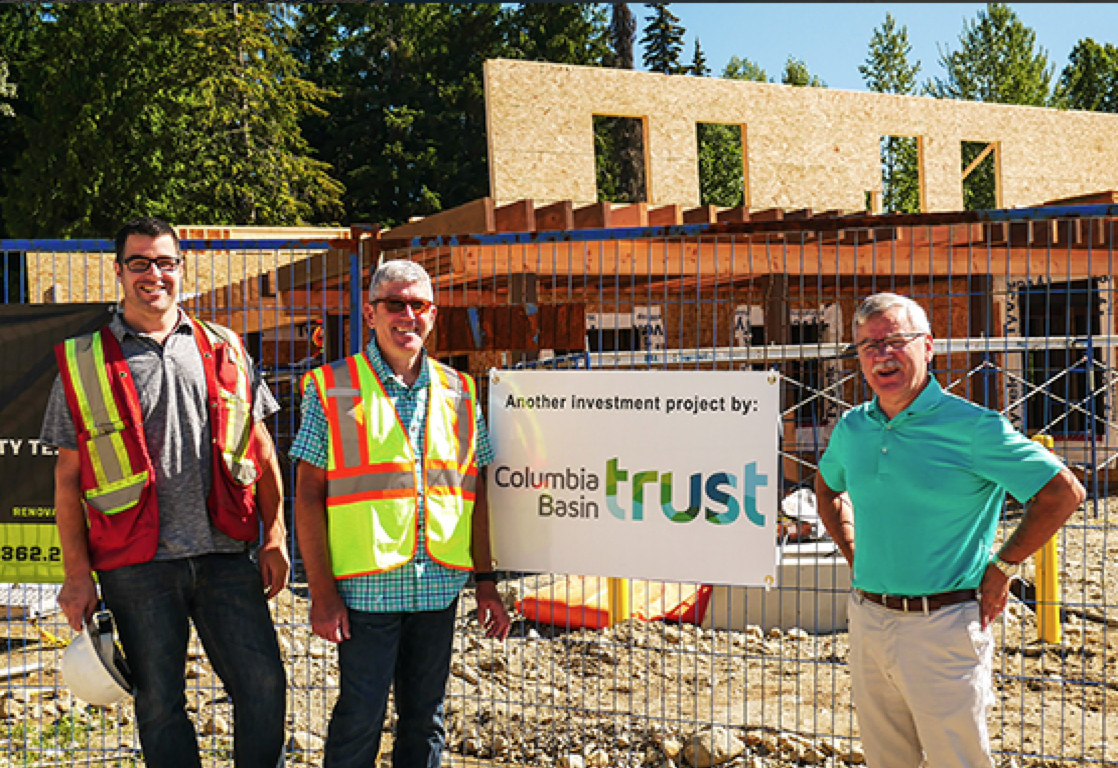 "The modern hostel movement has established itself as the "go to" place for the younger generations and is dramatically different from the youth hostels we stayed in as young adults," explains RED CEO Howard Katkov. "If you look at what brands like The Generator have done in world-class cities like London and Paris, you'll quickly see why we knew we had to be one of the first ski resorts to have a purpose-built hostel at the base of RED. It's the perfect fit with our ski club heritage and the current Kootenay culture of radical generosity."
Nowhere Special will be the quintessential modern hostel, suitable for travelers of all ages who value community, connection, and careful curation above all. The operating mantra since the napkin-stage has been the same one that's kept RED cool for over 100 years, i.e. "Everything you need & nothing you don't".
Columbia Basin Trust President and CEO Johnny Strilaeff says: "We're pleased to invest in RED's new modern hostel, Nowhere Special. It will offer an affordable lodging option for the resort, and bring broader economic benefits to the community of Rossland."
At 11,000 square feet, Nowhere Special offers an additional 82 pillows at the base of RED along with real-world needs like indoor bike and ski storage, a tech-friendly lounge, and an outdoor fire pit with two gas grills make Nowhere Special nothing like its name. A clean community kitchen with two ranges, a commercial fridge, and all the (matching!) silverware and dishes you might need to build a serious après-ski spread for your "new best friends" round out the offering.
Located a mere two-minute walk from the chairlift, Nowhere Special will have a number of floor plans catering to different needs for privacy and price, including two wheelchair-accessible units. A typical room at Nowhere Special sleeps four and shares an ensuite bathroom for up to eight individuals.
What really sets Nowhere Special apart, though, is its design. Nowhere Special'sdedicated development partnership with DJM Contracting and Studio 9 Architecture + Planning have made sure that the building delivers the best in clean, modern design and usability. "It is important to keep RED accessible for all and Nowhere Special will provide a great option for those who are on a budget when determining where to stay on their visit," explains Katkov. "Further, we've made sure our approach and design to Nowhere Special makes it also one of the coolest place to stay."
Nowhere Special broke ground on April 10th, 2018, with a projected opening of December 18th, 2018. Booking availability will be live September 2018 at nowherespecialhostel.com