Powder Alliance adds Castle Mountain
The Powder Alliance has added Castle Mountain Resort to its list of participating resorts for the 2018-2019 winter season. Castle Mountain Resort is located one hour east of Fernie in the Southern Rockies and offers some of the best skiing and boarding in Canada.
If you haven't been to Castle, add it to your list! Castle isn't run by accountants working for some mega-corporation. It's owned and operated by skiers who are driven by adrenaline and big mountain skiing, not profit. This season Castle received over 11 meters of powder snow and on their challenging terrain, can best be described as a "steep and deep" haven.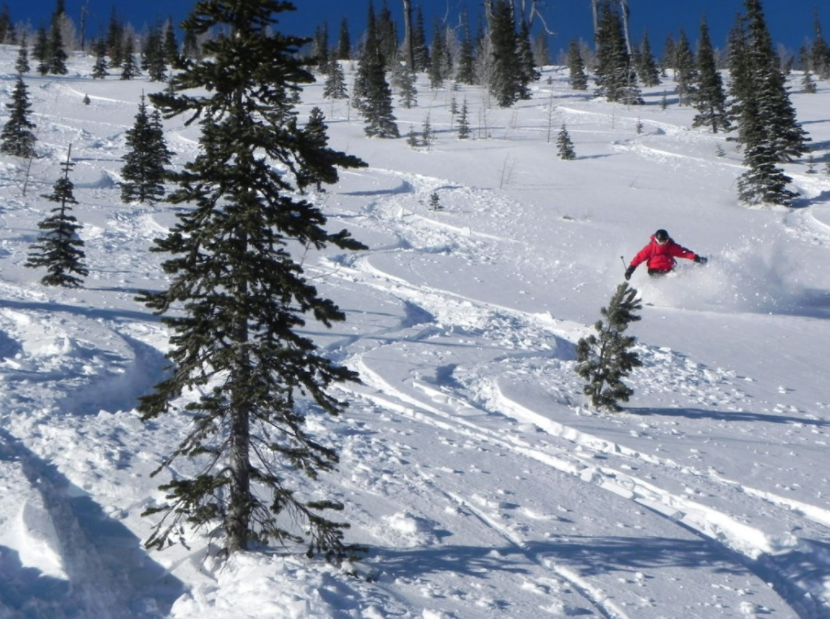 Read related Castle Mountain editorials here.
The Powder Alliance is another resort alliance and it gets skiers and riders access to 19 resorts and over 39,395 skiable acres across North America. Also new for next season are Sugar Bowl Resort, Calif., Loveland Ski Area, Colo., and Ski Marmot Basin, Alberta. They are smaller that some of the alliances however offer amazing resorts that are independent from the crazy empires. Here is a summary of the alliance battle: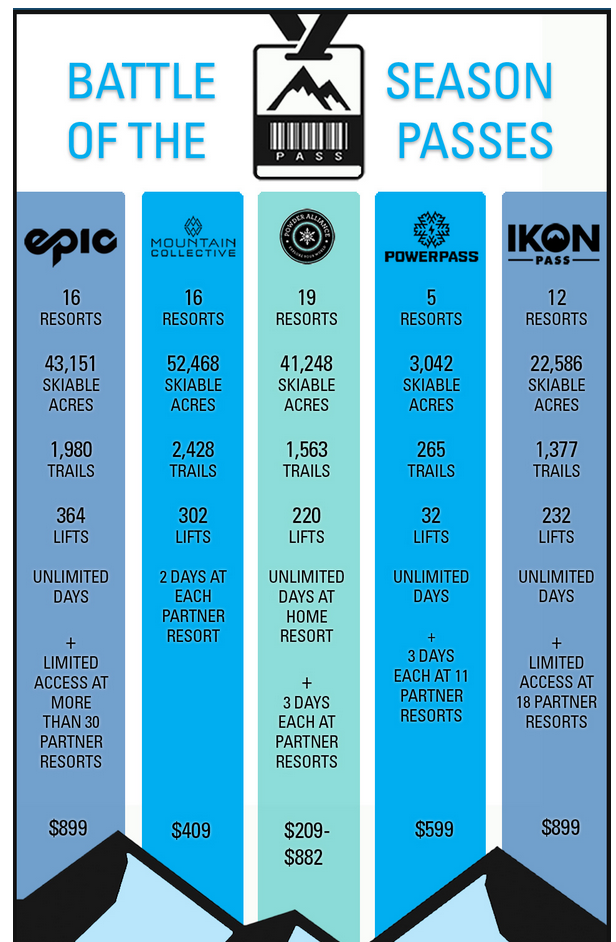 Powder Alliance Resorts include Angel Fire, N.M., Arizona Snowbowl, Ariz., Bogus Basin, Idaho, Bridger Bowl, Mont., Castle Mountain Resort, Alta., China Peak, Calif., Kiroro, Japan, La Parva, Chile, Loveland Ski Area, Colo., Ski Marmot Basin, Alta., Mountain High, Calif., Mt Hood Ski Bowl, Ore., Schweitzer, Idaho, Sierra At Tahoe, Calif., Silver Star, B.C., Canada, Stevens Pass, Wash., Sugar Bowl Resort, Calif., Timberline, Ore., and Whitewater, B.C.
"We just made your winter road trip even more amazing by adding Ski Marmot Basin, Castle Mountain Resort, Sugar Bowl Resort, and Loveland Ski Area, four resorts that offer the highest standard in skiing and snowboarding," said John McColly, CMO of Mountain High, Calif., and Stevens Pass, Wash. "Whether you are covering the West Coast or hopping abroad to Japan and Chile, these are four mountains you definitely want to check out, if they aren't already your hometown favorite."
For more information about the Powder Alliance program and a complete list of holidays and restrictions visit www.powderalliance.com.