Revelstoke Celebrates 10
Revelstoke Mountain Resort is celebrating its 10th Anniversary and is currently on record-pace to exceed its seasonal snowfall amount, with over 27-feet of snow to date. The historical graph clearly indicates that RMR is headed for multiple celebrations this season!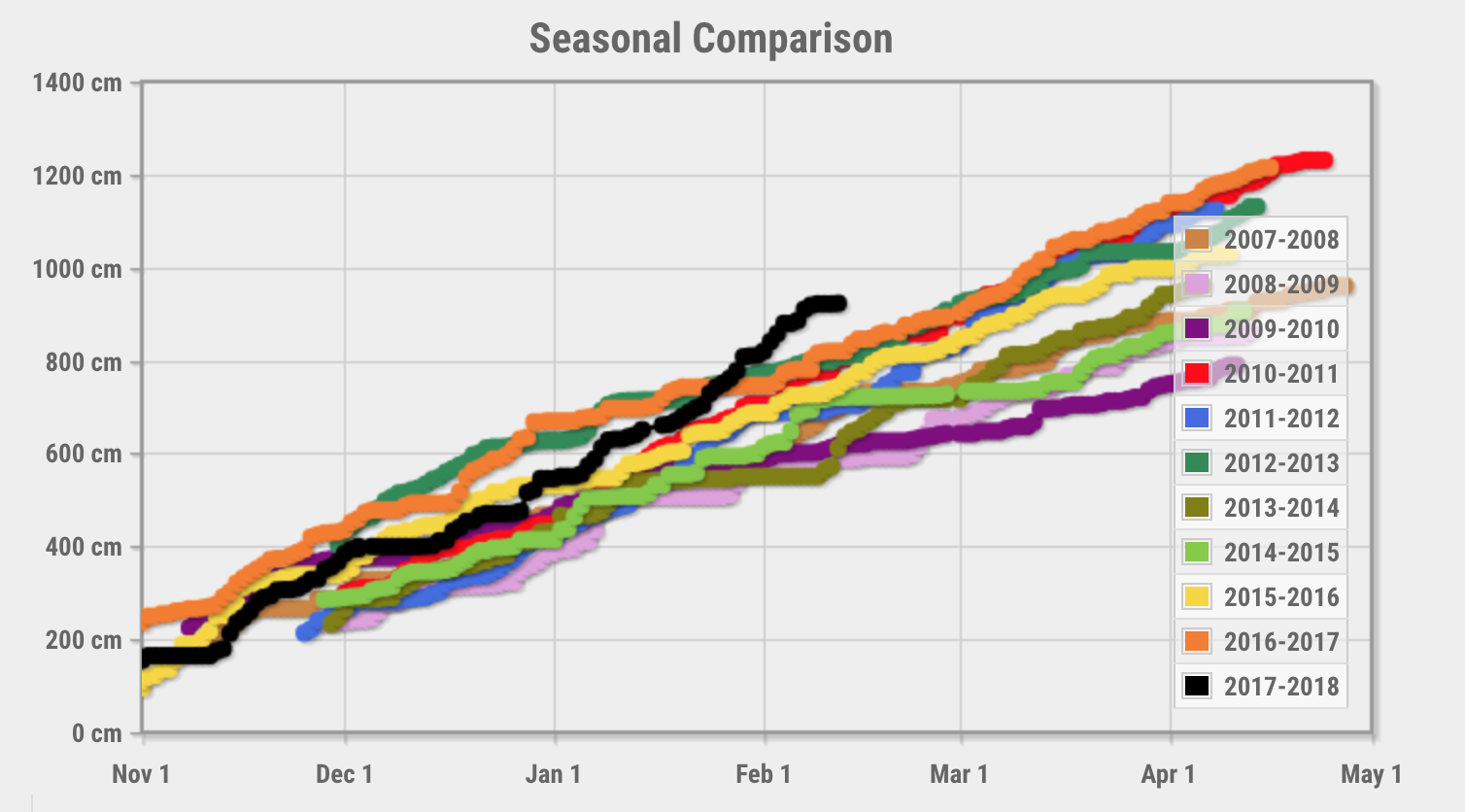 To commemorate the tenth anniversary of RMR Mt. Begbie Brewing resurrected the Thigh Burner Pilsner. The limited edition batch of Thigh Burner Pilsner is available on draft exclusively at Revelstoke Mountain Resort to celebrate our 10th anniversary.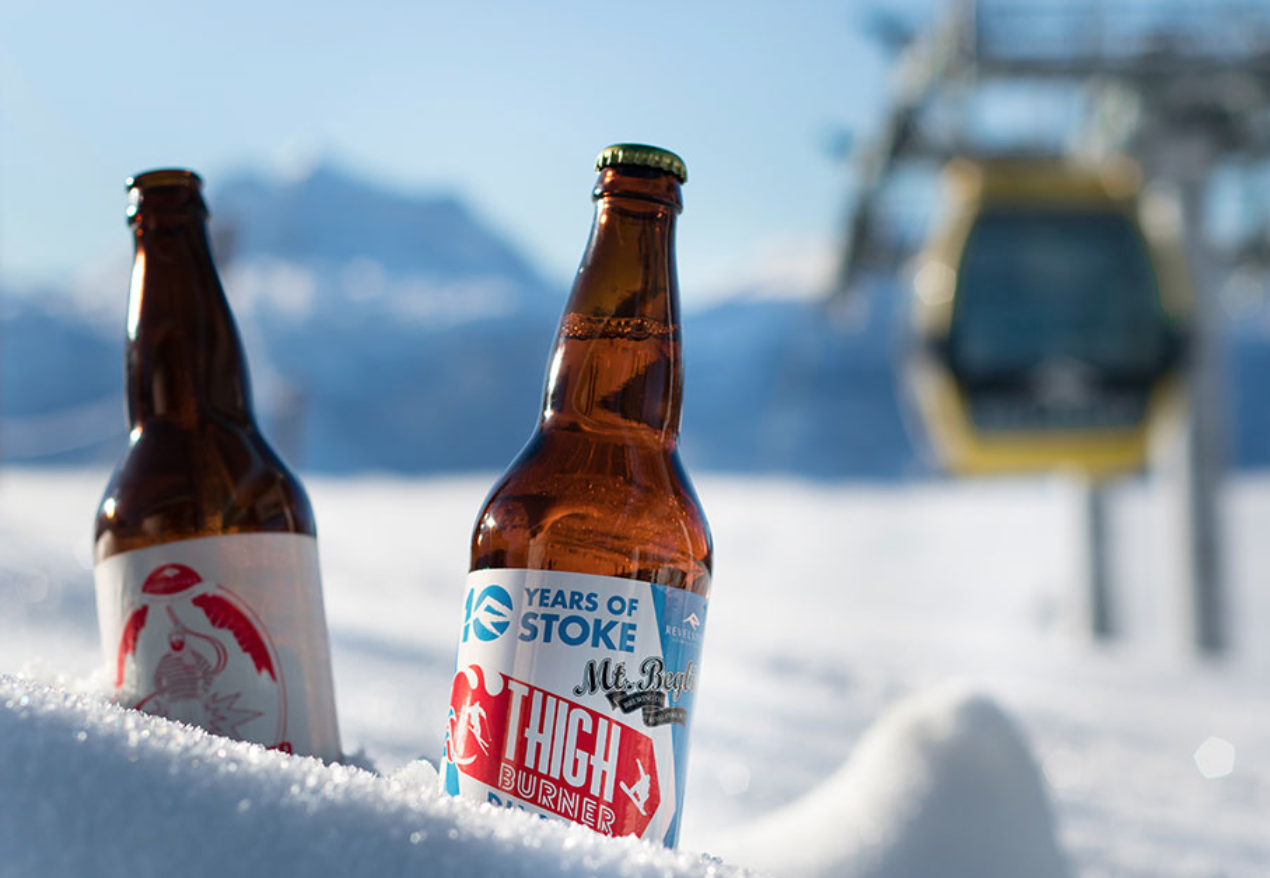 The history of this particular brew runs deep – almost as deep as the burn you feel after skiing the 5,620 feet of vertical the Resort has to offer. The Thigh Burner was originally bottled in 2007 to commemorate the opening of the resort, and now, 10 years later – it's back!
The limited edition beer is a Revelstoke spin on a Czech classic. The recipe combines both local and traditional ingredients, the most important of which is the 'hard' mineral rich mountain water from nearby glaciers. The taste is clean, crisp and refreshing with much more flavour than a regular lager.
There is no better year to visit Revelstoke to celebrate their 10 amazing years and enjoy a Thigh Burner Pilsner on a record breaking snowpack!