Winter Camping "Warren Miller" Style
All great fads tend to repeat themselves and Warren Miller says that ski-bumming is no different. He thought the true ski bum was obsolete, but the large number of skiers living in RV's has proved him wrong.
All of Powder Canada's recommended lift serviced resorts offer camping, and a few like Fernie and Whistler offer full-serviced camping with luxuries that transform your RV into a condo with wheels. And for the backcountry skier, todays RV's offer front country services.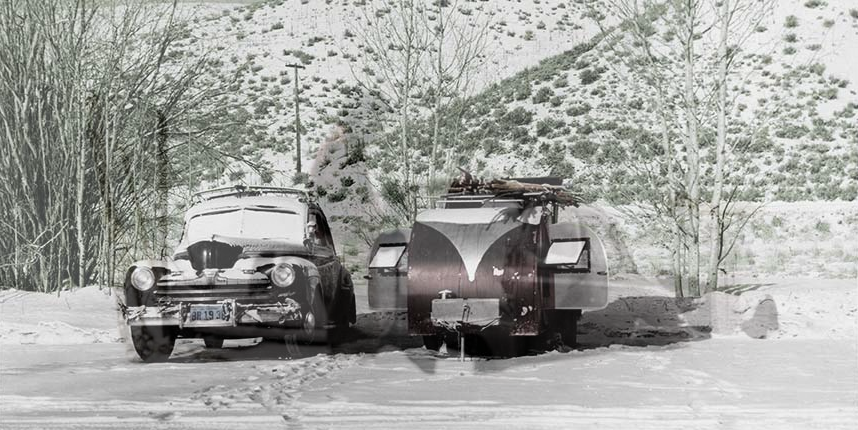 Warren sumed it up best when he said, "It's a far cry from the small trailer I parked in the Sun Valley parking lot during the winter of 1947. Our little trailer cost a whopping $200. It slept two, had an outside stand-up kitchen and was light enough to be towed by whatever car I had available at the time. The new RV's are slightly more luxurious but the concept is still the same: sleep where the snow is and hop on it first thing in the morning. It's called convenience and skiers are no dummies. I have many years of experience living in ski resort parking lots. My experience comes from another time long, long ago, when lift tickets were $4 a day and Ed's beds in Aspen were $3 a night."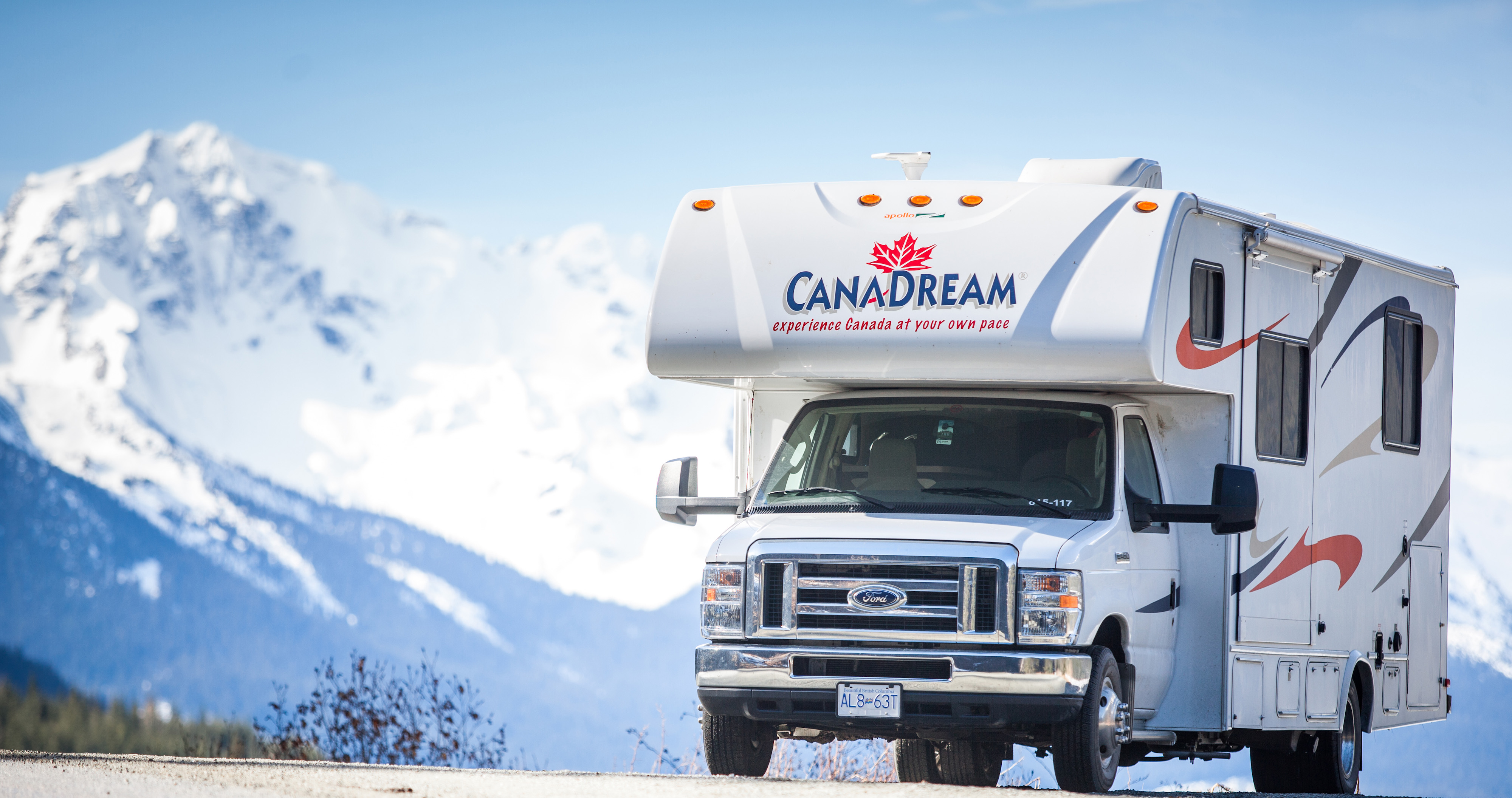 If you're an RV owner, take your motorhome, fifth wheel or travel trailer to where the powder skiing is best. If not, you can consider an option like renting and CanaDream Winter RV. From 1 November to 30 April each winter, CanaDream's low RV rental rates allow you to drive and stay virtually anywhere you please. Camp at the foot of the lift service, or in Rogers Pass – a CanaDream RV allows you to be right where you need to be. Their RV's can be picked up in Vancouver, Calgary or Edmonton.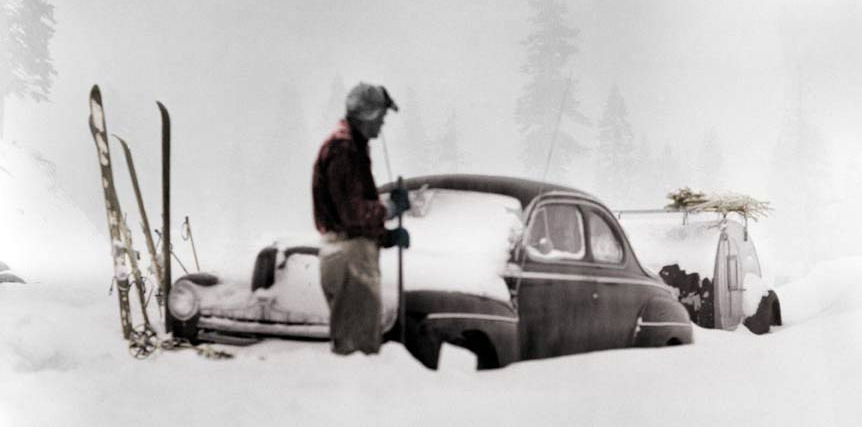 Warren supports ski-bumming, "I applaud you all for being so forward thinking and climbing into that motor home and ripping up the ski hills and sleeping in parking lots all over. It worked for me when I lived in the eight-foot-long trailer and that was 56 years ago. After you prove that it still works this year, next year there will be dozens of skiers and boarders with their own motor homes parked within walking distance of every ski hill around. Ski-bumming has never been so convenient!"
Photos compliments of Warren's Journal.