Inside Look: Steep Series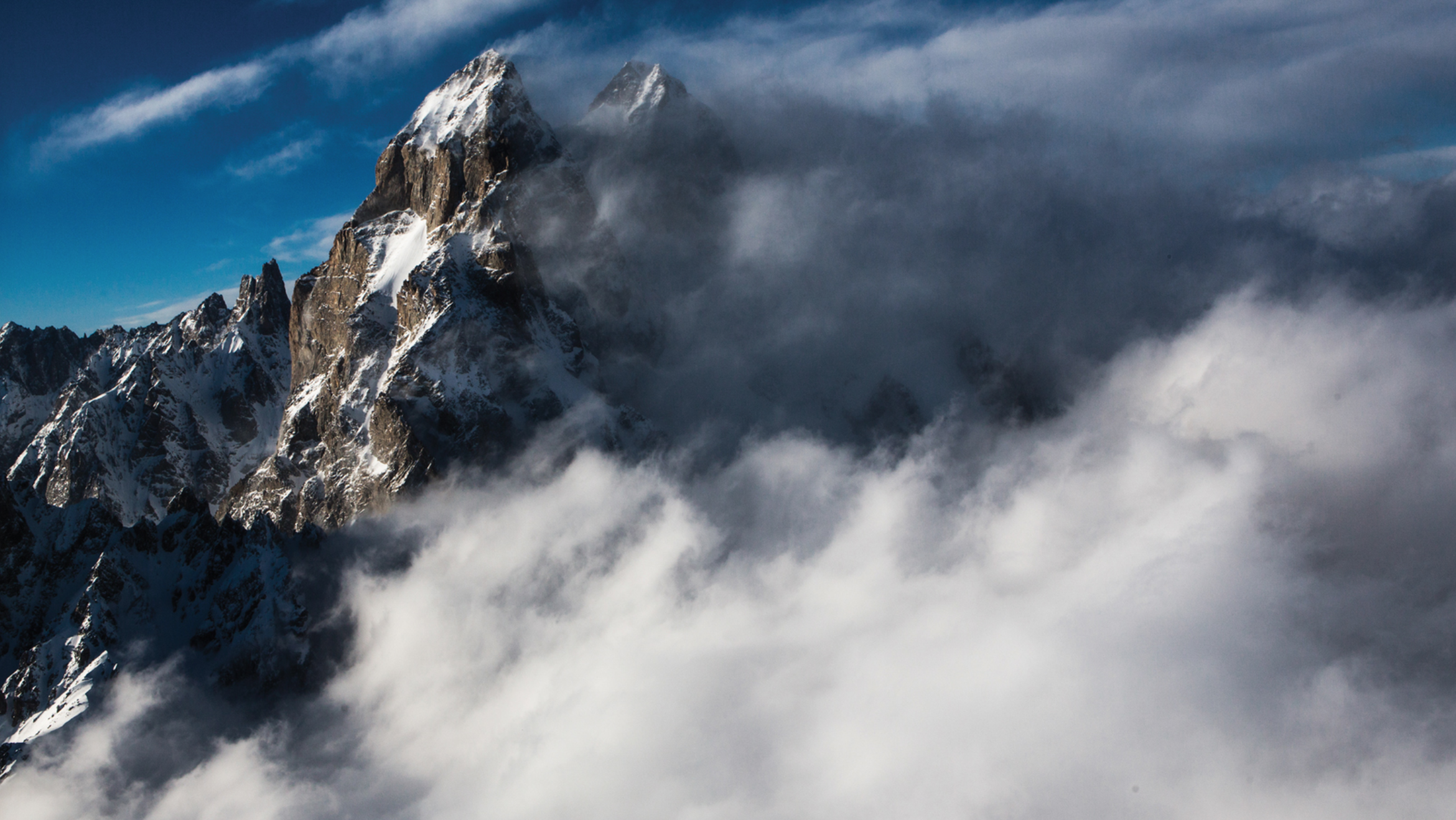 When the earliest explorers set out to summit the world's most notorious peaks they were driven by the spirit of adventure, accomplishing these formidable tasks with a good bit of mental fortitude, some really strong lungs and climbing equipment that can be considered primitive compared to today's offerings.
Although today's ski mountaineers, alpinists and climbers share the same yearning to push the limits, athletes like The North Face's (TNF) Sam Anthamatten, Markus Eder and Léo Slemett have a particular advantage over the pioneers of-late. Sure, helicopters, walkie-talkies and freeze-dried dinners make things a little easier, but it's the gear—jackets, snowpants, gloves, mid- and baselayers, tents, camp stoves, sleeping bags, etc.—that largely assist in pushing modern adventurers to new heights.
For explorers like Eder, Anthamatten and Slemett, who strive to summit peaks such as Georgia's Mt. Ushba, a daunting 15,400 foot mountain in the Caucasus Range, the equipment they use during the expedition matters as much as the months of training and preparation that come before it. The North Face's Steep Series™ collection provided these top-class athletes with ultra-durable, technical gear designed to perform in the most relentless weather conditions.
Design Director of Snowsports at TNF, Ruth Beatty, notes that this year's Steep Series™ collection, dubbed the Mission Kit, is a product of determined collaboration between athletes and designers. "I'm really proud of the new Steep Series line. It was a big undertaking in terms of our design and development process. Beginning with our athletes, we re-did the entire line from scratch. We started with talking to them about the kit they really needed and used this information to determine the products in the line. Then we had them simulate the type of movements they do skiing and riding. This meant our in-house pattern cutter could analyze the range and type of motion needed and build specific patterns for each garment in 3D. This became the foundation of each product, upon which we added features and aesthetics layer by layer—all based on our athlete's needs. We controlled the whole process in house, analyzing every detail and component throughout. The result is a line that fits and functions unlike anything we've achieved before."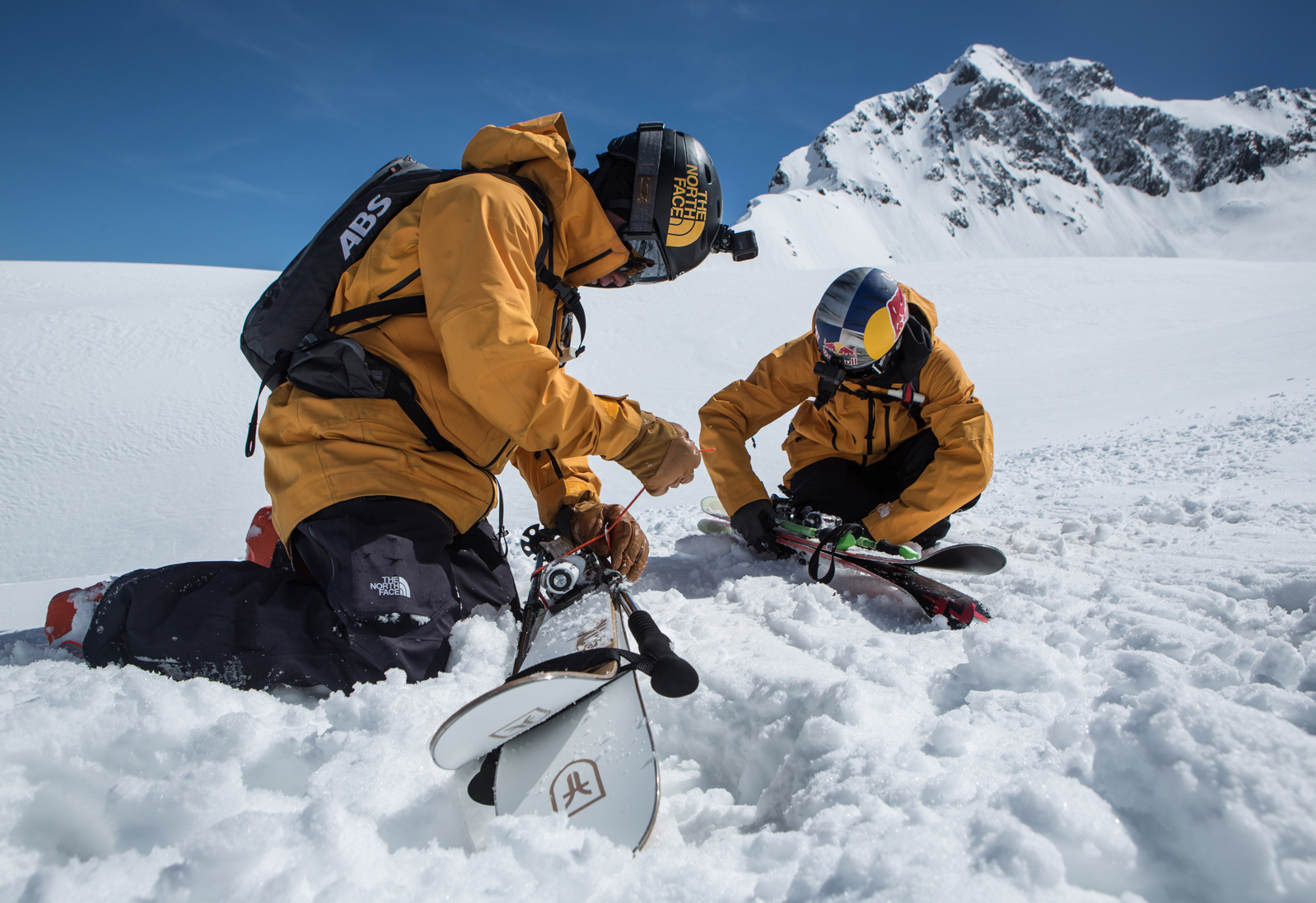 Utilizing over two decades of athlete testing and refinement, The North Face was determined to create the ultimate kit for big-mountain adventures with its 2017-18 iteration of the Steep Series™. Most importantly, TNF's updated collection features FuseForm™ technology—a weaving process that blends thicker, more-durable threads with lighter, lower-density fibers in high-wear zones—with a waterproof GORE-TEX® backing. The second notable redesign is the collection's ergonomic fit, specialized to work in harmony with a body in-motion, whether hiking, riding or climbing.
Other backcountry-specific, technical details included in the Steep Series™ collection are a shoulder strap with radio attachment loop, an integrated pocket system that allows easy access between layers, a helmet compatible hood, and designated collar and chest radio pockets.
For the most challenging expeditions at high altitude, Steep Series™ products are assured to perform with you as you push the outer limits of your sport. Whether it's high-alpine climbing or ski mountaineering that gets you going—know that the gear offered through The North Face's Steep Series™ provides the utmost weather protection with a fit designed to match your body in motion, in turn providing you the confidence to explore new places with unphased determination.