Early Season Avalanche Training
Snow is dumping in our mountains with the current storm dropping an additional 20cm and the snow pack will quickly build from here!
To make the most out of your powder season get your training in early.Learn how to recognize & manage avalanche terrain, read & analyze snow pack information, choose appropriate ski lines, avoid avalanches and enjoy safer turns.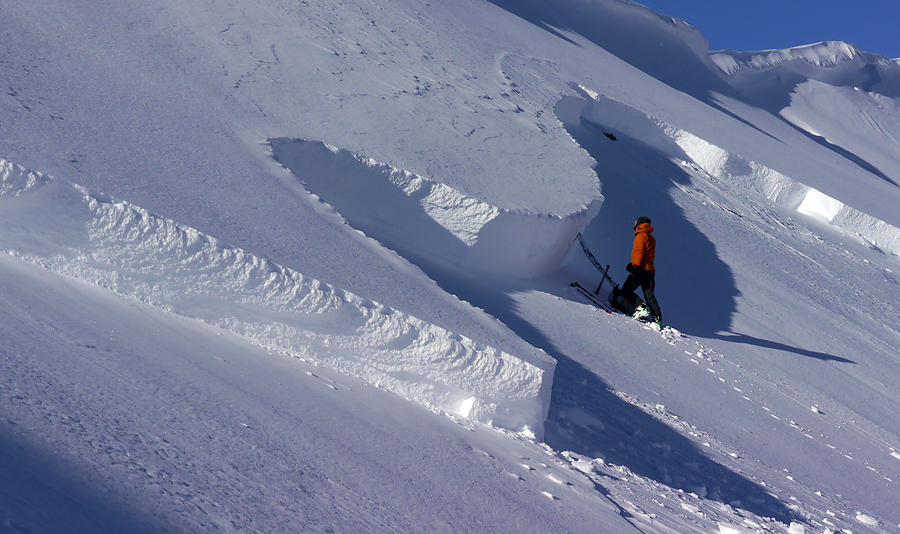 Avalanche Canada offers a full range courses and course providers in your area.
If you already know what course you need to take, find a course or provider in your region. For more information on these courses: Avalanche Skills Training 1, Avalanche Skills Training 2, Companion Rescue Skills and Managing Avalanche Terrain, click here.
Below is short film of a skier triggered avalanche crown that released early October. Filmed by Karl Birkeland in Montana. It's never to early, make the most of your powder season!