K2's New Powder Skis
I love powder skis! They make it easier to ski deep powder snow, day after day–all winter long. And the newer powder skis are more versatile and do perform on crud and groomed, which can be necessary to get back to your secret powder stash! K2 has been a leader in powder ski technology for decades with their Powder Rocker technology and are making tracks again with their all new Catamaran Ski.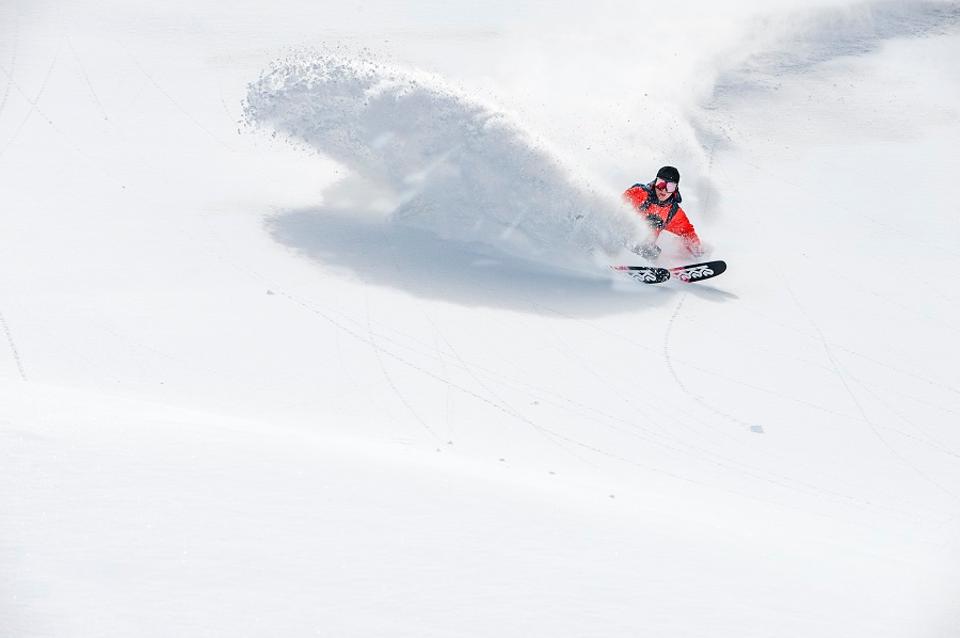 The all new Catamarans are one of three new models in K2's Factory Team Collection, designed by incorporating feedback and input from the company's sponsored athletes and ambassadors. It is a twin tip powder ski with mild powder rocker and an asymetrcial design, similar to but wider than the popular Marksman (though it is actually replacing the current Pettitor model), featuring a longer effective inside edge for increased stability and better floatation, and a shorter effective outside edge for increased maneuverability. That's the science, and K2 described them as "super playful in all conditions," and that has certainly been the experience. They also claim that the Fir-Aspen wood core with carbon braid increases durability, reduces weight, and adds "pop and energy."
CATAMARAN SPECS
Lengths: 177, 184, 191cm
Profile: 136, 120, 131mm
Turning Radius: 18.5, 21, 23m
Rocker: Powder Twin Rocker – High and long rise in the tip and tail to maximize float in softer snow.
Core: Double Barrel – Denser core over the edge for durability combined with a less dense center core for reduced swing weight.
Laminates: Carbon Boost Braid – Braided carbon pattern in the forebody and tail for added pop and rebound in the critical areas.
Sidewalls: TwinTech Sidewalls – A durable sidewall construction used on twin top skis that makes the top sheet more resistant to ski vs. ski impact damage.
Base: Sintered Base
Binding: A flat binding surface with a recommended brake width of 125 to 135mm.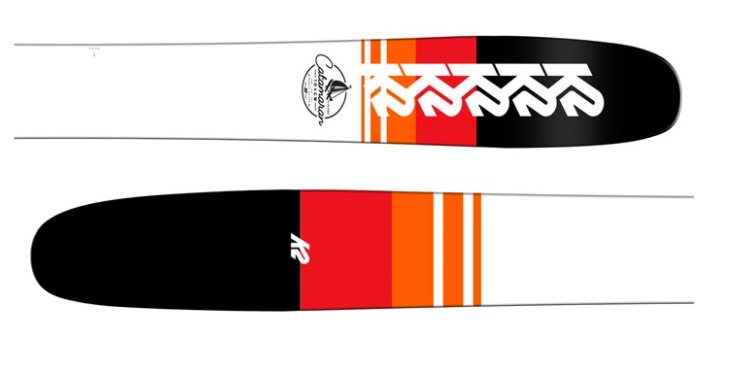 Most of you will be familiar with a tapered shape on a ski. Taper is used to move the widest point of the tip or tail back which has the effect of helping the ski track better through deep or cut up snow. It also helps reduce the swing weight of the ski as the widest point is brought back towards the bindings.
Asymmetric skis usalize the best of both a tapered tip and a traditional longer effective edge. The outside of the skis feature the tapered shape and the inside edge, which is used for carving, has a longer more traditional shape. This combination gives hopefully the best of both shapes, meaning you can rip the powder but then also carve your way back down to the lift.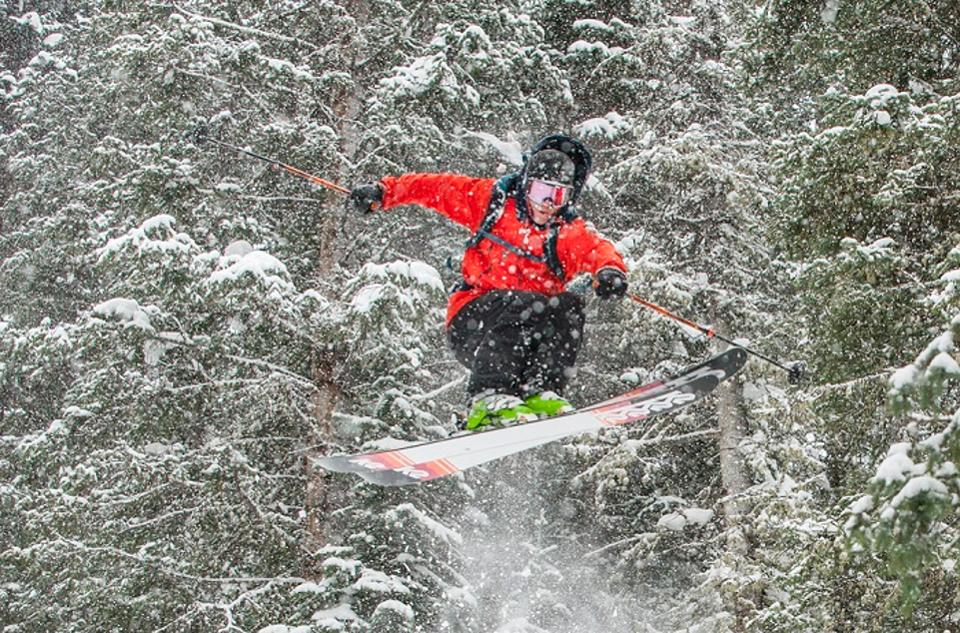 The Catamarans will let you float and surf powder snow effortlessly all day long. The ski reviewer's called the Catamarans an excellent powder ski that surprises testers with how well it also does everything else. They used words like "playful" and "intuitive" and those terms match K2's description as being "Freeride Powder Slayers." The Catamarans also performed great in tracked powder and handled groomers, small bumps and got up on edge for carved turns on packed snow.
If you're looking for a new powder tool be sure to consider K2's newest shredder, the Catamarans!