Pete Sonntag Whislter's New COO
Pete Sonntag, current Chief Operating Officer of Heavenly and Senior Vice President of Vail Resorts Tahoe Region, has been appointed to lead Whistler Blackcomb.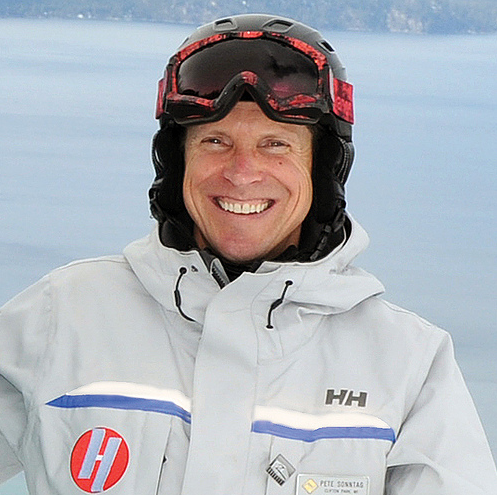 Following Dave Brownlie's announcement last month to step down as Whistler Blackcomb's Chief Operating Officer after an impressive 30-year career at the resort, Vail Resorts announced today that Pete Sonntag, Senior Vice President of Vail Resorts Tahoe Region and Heavenly Chief Operating Officer, will become Whistler Blackcomb's new Chief Operating Officer this summer once his Canadian work visa is approved.
Prior to his oversight of Vail Resorts three resorts at Lake Tahoe, Sonntag held several key leadership positions within the Company including roles at Beaver Creek and Vail Ski & Snowboard Schools and with Keystone Skier Services. He began his ski career as an Instructor for the Beaver Creek Ski & Snowboard School while working summers as a Greenskeeper at the Beaver Creek Golf Club.
Sonntag says taking on this new role at Whistler Blackcomb "is not only an experience, but an opportunity, of a lifetime." Sonntag and family will relocate to the Whistler community this summer and they already have a strong connection to British Columbia as Sonntag's eldest daughter is entering her senior year of high school at the Pursuit of Excellence Hockey Academy in Kelowna, British Columbia and his son will be an incoming freshman there this fall.
Vail Resorts expressed how grateful they are for Dave Brownlie's contributions and the critical role he has played throughout the integration of Whistler Blackcomb into their Company this past year. Brownlie will continue on through mid-summer to ensure a smooth transition as he approaches the completion of an incredible career at Whistler Blackcomb.
Whistler Blackcomb officially enters another chapter of US ownership with Vail Resorts clearly at the helm.