The North Face Supports Avalanche Safety
For over 15 years The North Face has supported public avalanche safety programs in Canada. The North Face is one of Avalanche Canada's longest-serving sponsors and they are honoured by their commitment to avalanche safety programs.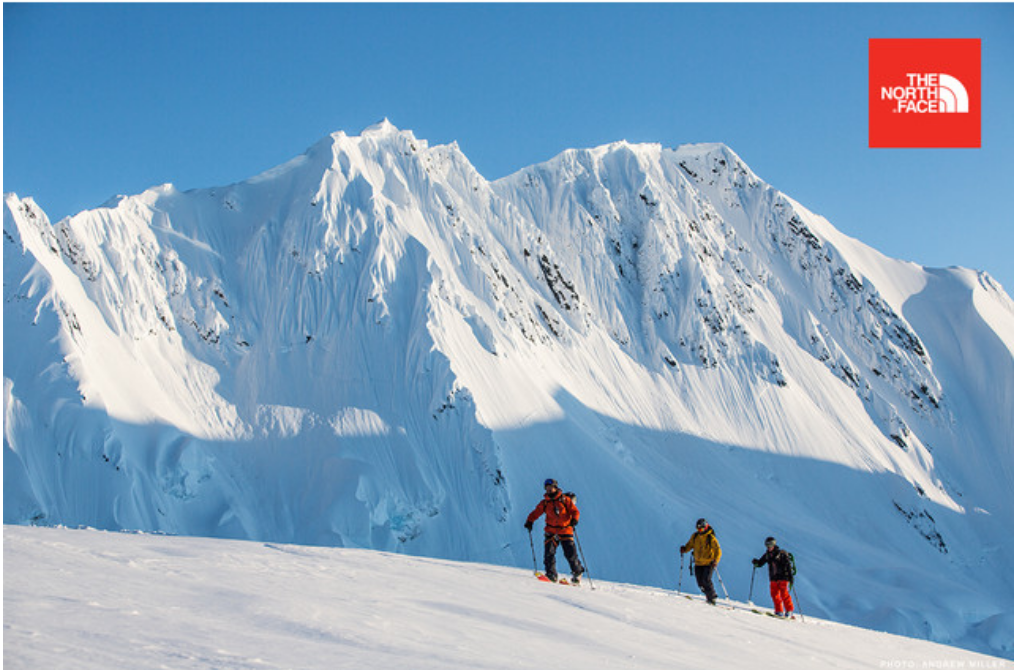 In 2002, The North Face began a relationship with the Canadian Avalanche Association. The CAA is Avalanche Canada's sister organization that represents professional avalanche workers in Canada. Back then, the CAA had developed curriculum for recreational avalanche courses and were publishing regular forecasts for some regions of western Canada. The North Face came on board to support these programs and were recognized as a "Public Forecast Sponsor."
In 2004, Avalanche Canada was established as Canada's national public avalanche organization. Public programs such as recreational training and forecasts became Avalanche Canada's responsibility and The North Face remained committed to public avalanche safety. Their generous support consists of 100% cash funding and one-time pro orders for our professional staff each year. Thanks to many years of staff orders, The North Face gear has become ubiquitous around Avalanche Canada's office, serving as a reminder of the sponsor that helps fund their core purpose.
The mountain wilderness of western Canada makes us one of the world's great alpine nations and our strong winter heritage empowers Canadians to enjoy the challenges of the snowy peaks in many different ways. Canada's winter backcountry has much to offer—beauty, adventure and fulfillment. Both Avalanche Canada and The North Face embrace leading technology to help our expanding audiences achieve their backcountry pursuits. Avalanche Canada's mandate is to encourage and empower backcountry users, through education and shared respect for the risks.
"The North Face's deep roots in outdoor exploration and boundary pushing have been made possible with the support of such organizations as Avalanche Canada. Their operations are essential for the spirit of safe adventure with a mission of getting outside and to Never Stop Exploring. We're extremely proud to support Avalanche Canada's pursuit in minimizing public avalanche risks." – The North Face
The North Face has helped fund Avalanche Canada's mission for many years. As you consider your next gear purchase, may we suggest that you support sponsors like The North Face, who so clearly demonstrate their concern for your safety in the mountains.