Avalanche takes skiers life
A very tragic and unfortunate avalanche accident took the life of a backcountry skier this past weekend. The accident happened on Saturday in the Callaghan Valley's Hanging Lake area just outside of Whistler.
The skier killed in the avalanche has been identified as 33-year-old Corey Lynam of Vancouver. Lynam was the third skier of the group to descend the slope and he triggered the avalanche which ran the full pitch to the Lake below.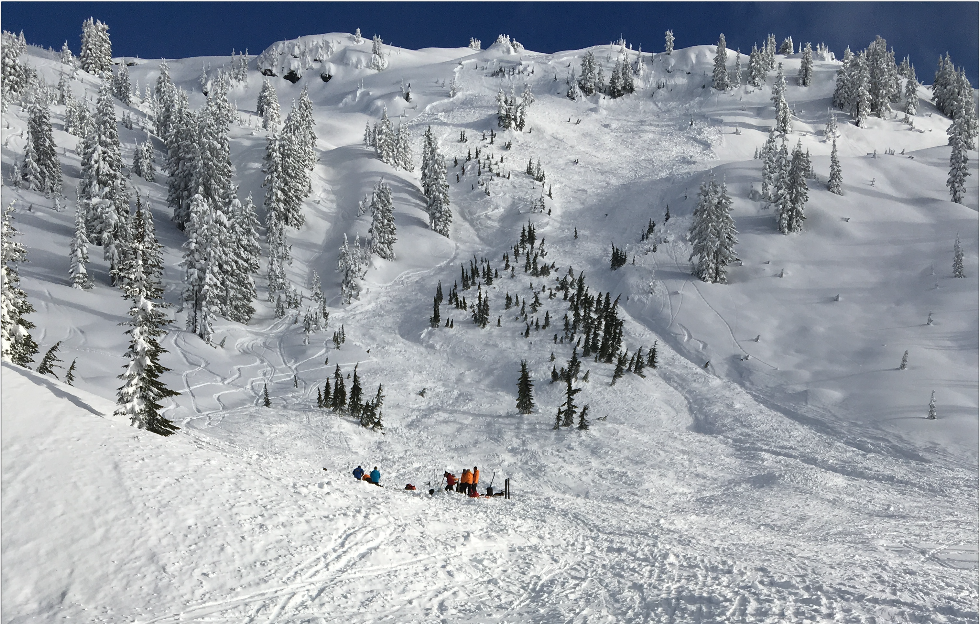 The experienced group quickly performed an organized beacon search and Lynam's signal could not be located. Other backcountry skiers in the area joined the search and Whistler's and Search and Rescue were called to assist.
Local Search and Rescue volunteer Darryl Leniuk, writing on Facebook, said he learned the victim's avalanche airbag backpack had been "ripped off" in the slide. His beacon was also reportedly recovered still in "search" mode. "No idea if he set it wrong, or if the force of the avalanche did this," Leniuk wrote. After nearly three hours of probing, Leniuk said that Lyman's body was discovered buried in less than a metre of snow, where emergency personnel administered CPR.
It has since been reported that Lynam was wearing his beacon in his ski pants pocket and it was smashed during his traumatic tumble through the trees. Further details will be released as the investigation continues.
Senior avalanche forecaster, Grant Helgeson with Avalanche Canada, commented, "It was not extreme terrain and to a lot of folks it probably looked like great skiing, but it was just wind loaded enough and steep enough that it ended up causing a very serious accident."
Avalanche Canada says due to all the snowfall, conditions for slides are considerable, meaning a human-triggered avalanche is likely. Slab avalanches occur when snowfall and winds create slabs of snow, which then rest on a weak layer snow and a bed surface underneath that. An avalanche can occur when the slab slides away from the weak layer. "Is this something super unusual?" said Helgeson. "No. This is pretty typical, most of the province is under these conditions." No 'big features,' right now.
Helgeson recommends that those wanting to ski in the backcountry play it extra safe. "You need to stay diligent, you need to be really cautious and you need to gather information and stick to simple terrain and just kind of scale it back over the next few days," he said. "It's not the time to go out and choose any big features right now."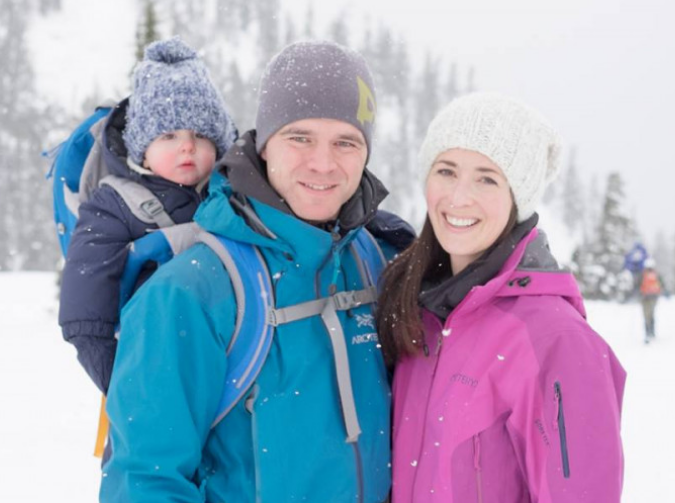 A GoFundMe page has been set up for Lynam's family. To date close to $30,000 has been raised.
The gofundme page reads, "It is with tremendous sadness that we say farewell to Corey. He will always be a shining example of a great father, husband, and friend. He was a truly remarkable person who inspired all those around him. He was a passionate and talented skier and kiteboarder. He loved adventure and lived life to the fullest. He will be sorely missed by all who were fortunate enough to know him. In this difficult time, we would like to create a legacy fund for his pride and joy – his son, Iver."