Mountain Weather Forecast Page Improved
Changes to Avalanche Canada's Mountain Weather Forecast is providing backcountry users with even better information on incoming mountain weather. Produced by the Meteorological Service of Canada (MSC), this weather forecast offers details and analysis that is unmatched by any other publically available product.
The recent improvements include animation that reveals the coming precipitation, temperatures, winds and other facets of mountain weather. A menu allows users to select different aspects of the forecast they're interested in, and animated graphics illustrate the weather patterns. Meteorologist David Jones created a number of tutorials that are also included on the site, to help users make the most of the weather forecast.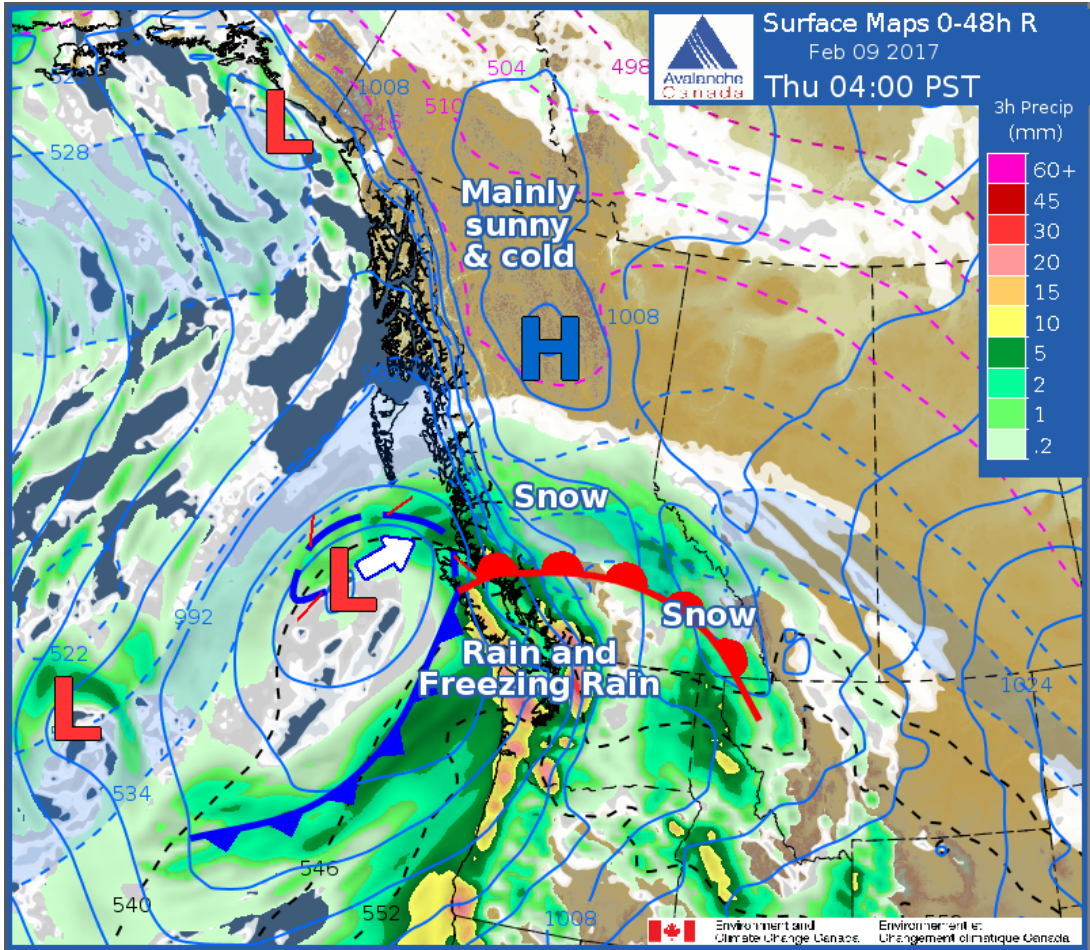 "In terms of users, the Mountain Weather Forecast page is second only to our avalanche forecasts," says Avalanche Canada's Executive Director Gilles Valade. "This is clearly a highly valued product and we regularly receive high praise from our users about this page. We are grateful to the MSC for providing this service and are proud to be hosting it."
Accolades for the weather forecast page are coming in from appreciative users across western Canada.
• You guys are light-years ahead of ALL other weather sites I have found, incluing the American ones
• Bravo guys! I'm a weather nut and check your site every day. Love the graphics and in-depth information you provide.
• Kudos to all involved in the redo of the weather forecast. I'm not sure when that all rolled out but the new tools are awesome.
• Being amateur weather nerds, my wife and I said "cool" about 15 times as we poked about.
See the Mountain Weather Forecast here.