Top Powder Skis
A powder day is a very special day, possibly the most glorious day on earth. Powder skiing takes us close to flying like birds without wings however, we do need the right tools. Powder skis are the special tools and most of us love our powder skis. Having the right powder ski is important to ensure you get the most out of your powder day. In choosing the perfect powder ski you need consider a few simple variables.
Personal ski style and body mass are the most important factors in selecting a powder ski. Heavy and aggressive skiers will require larger skis for increased stability and flotation. The character of the mountain terrain will also be a factor. The tighter trees and light powder at Whitewater will ski better with a short and fat ski. The open alpine bowls at Whistler will ski best with a slightly longer and narrower ski.
To assist you we asked the skiers that have a powder ski quiver, live in the mountains and don't miss powder days! These rippers are from Canada's mountain towns and ski the best powder days imaginable. They ski multiple brands and know what's best for their mountains on those epic powder days.
Here are the rippers, their powder tales and ski choice: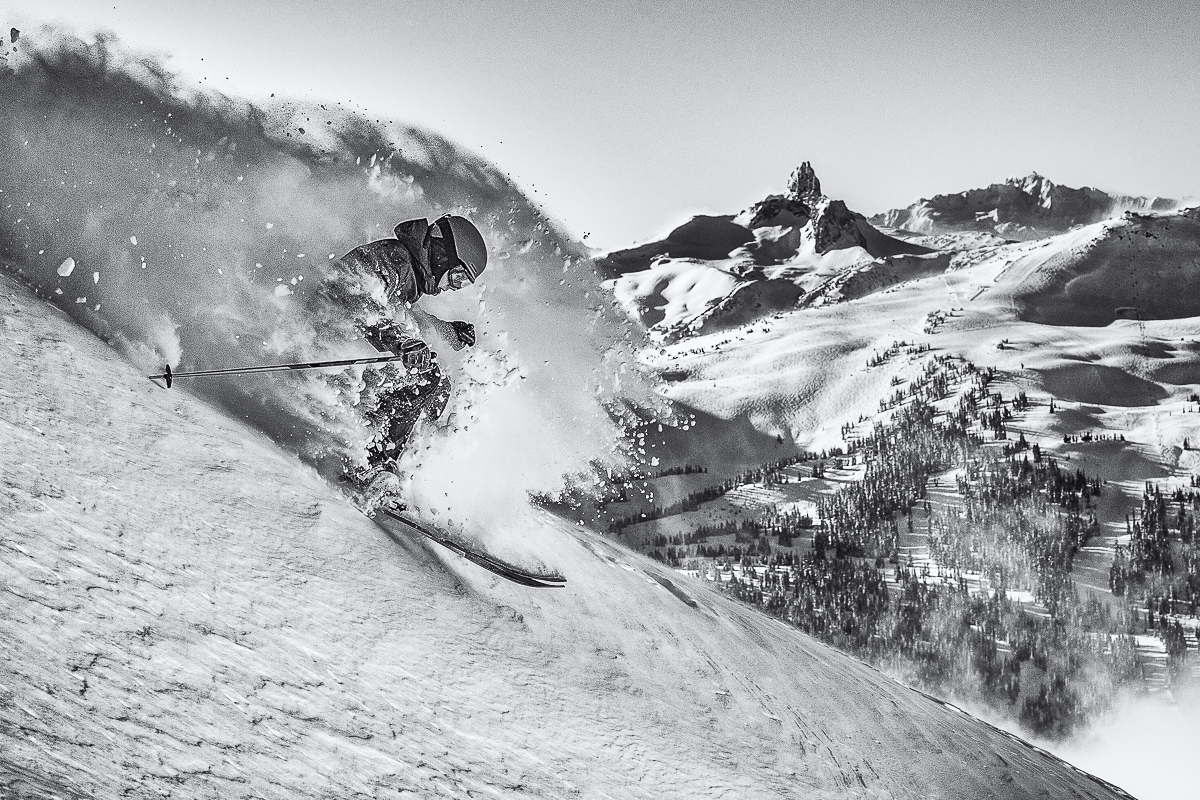 Skier: Ian Morrison
Store: FanatykCo Whistler
Mountain: Blackcomb
Personal ski style: Ex ski racer with a skiing problem
Favorite powder runs: That's a tough one, I'd have to say my most memorable turns have been through Spankies ladder on a deep sunny day but every day's different. Just have to play it by ear.
Best powder day: Just recently filming for Whistler Blackcomb's Magnetic movie we had one of the deepest storm days I've ever gotten to ski. Rarely do we get such deep blower pow like that day. Fingers crossed there's more to come.
Ski brand, model: Head, Kore 105
Ski specs: Length 189 : 138 – 107 – 127 Radius: 19.6
Best turning radius: Somewhere around 20 meters is a perfect radius for my every day ski, fast and fun and the trees but long enough to not feel twitchy at higher speeds.
Why it's the best ski: In my opinion it really came down to the construction of the skis. Koruba wood, Graphene and the Koroyd all work together to make a super light a stiff ski. Not too mention they look awesome.
Ski versatility: The versatility is a real bright spot for the Kore 105 it was designed with a rocker camber profile that gives you a nice long edge contact on groomers and an early rise rocker tip and tail that keep it playful in the deep snow.
Binding: Tyrolia Attack 16
Price: The Kore 105's will retail for $749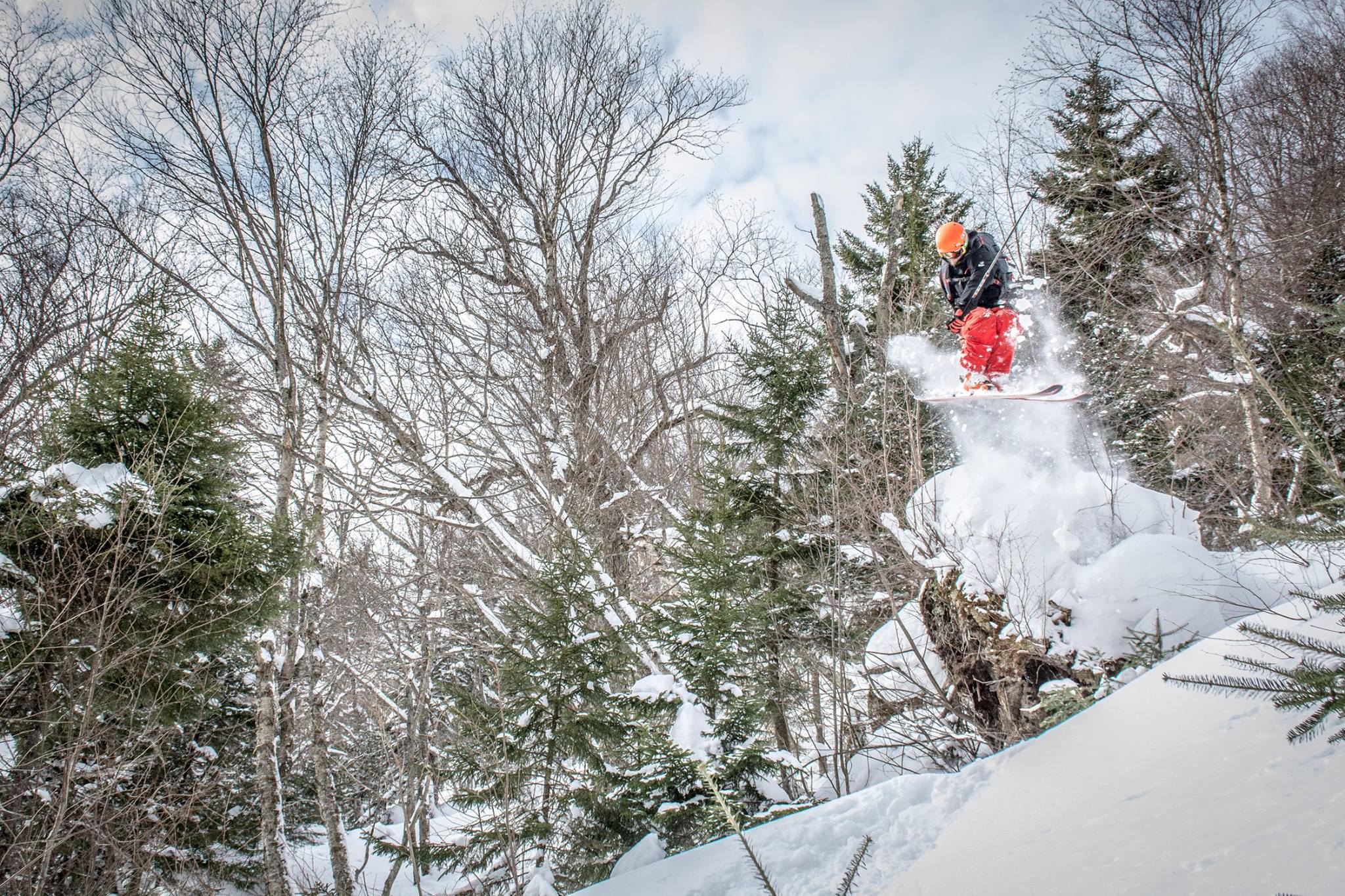 Skier: Corey Anthony
Store: Skookum Cycle & Ski
Mountain: Revelstoke
Personal ski style: Freeride
Favorite powder runs: Kill The Banker, SWF, Separate reality etc. so MANYYY !!!
Best powder day: x Mid December 2015 Revelstoke Mountain went off.
Ski brand, model: Armada JJ 2.0 185cm.
Ski specs: Length: 185cm, 131/138/117/134/127 Radius: 17m
Best turning radius: 17 – 22 meters
Why it's the best ski: This ski is perfect for Revy, short radius for tight trees yet big shovel and good stiffness for the steep and deeps. This ski can float on the deepest of days. This ski could be a one quiver mountain assassin for the powder hounds around interior BC all depending on your ski taste.
Ski versatility: Maybe not the best ski for laying down groomers runs but who skis groomers anyways!
Binding: Marker Jester, strong, durable and built to last.
Price: $875
Skier: Nick Steers
Store: K2 Skis
Mountain: Traveling Freerider
Personal ski style: technical big mountain
Favorite powder runs: Powder Monkey Glades, Greely Bowl (Revy), Verbier Freeride Zones (Switzerland), T1 (Kicking Horse), Gulmarg (India)
Best powder day: Extreme Taos competition, 2014. Waist deep in New Mexico.
Ski brand, model: K2 Pinnacle 118
Ski specs: Length 184cm, 145 – 118 – 135 Radius: 23 meters
Best turning radius: Various depending on where I'm skiing
Why it's the best ski: The Pinnacle 118 is a very powerful, stable, freeride ski that is also light and can release and transition turns very quickly and effectively.
Ski versatility: I ski everything with this ski, it works!
Binding: Marker Jester series
Ski Price: $850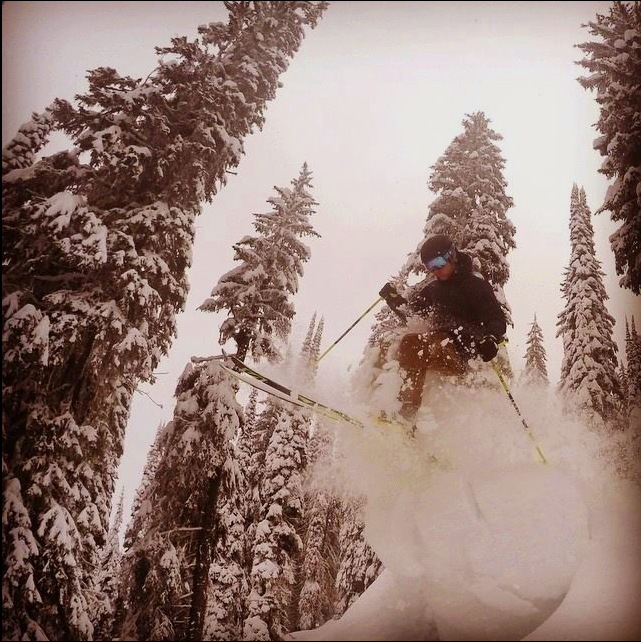 Skier: Charles Arnold
Store: Gerick Cycle & Ski
Mountain: Whitewater
Personal ski style: X-racer, moving with style
Favorite powder runs: Knarl Factor, Knee Deep Glades
Best powder day: I live in Nelson too many to remember, all a big white blur…
Ski brand, model: The powder weapon of the year goes to the Salomon QST 118.
Ski specs: Length 185: 142 – 118 – 129 Radius: 26 meters
Best turning radius: I'm a big guy and like a ski that turns quickly
Why it's the best ski: All new redesign of their soft snow skis has given us skis that not only are light but ski like super damp freeride skis. They eat up pow, make quick work of the chop and if for some reason you are a sucker and end up skiing hard pack they hold an edge better than any other fat ski to date from Salomon. The new rocker design has a pronounced angle where the rocker starts rearward of the binding. This rocker profile can be used to launch out of most turns and into your next with ease. The weight is also a waterproof breathable wearers dream, light on the way up with lots of beef on the way down.
Ski versatility: Basically the Holy Grail of soft snow skis.
Binding: Salomon STH2 WTR 16
Price: The QST 118 will retail for $799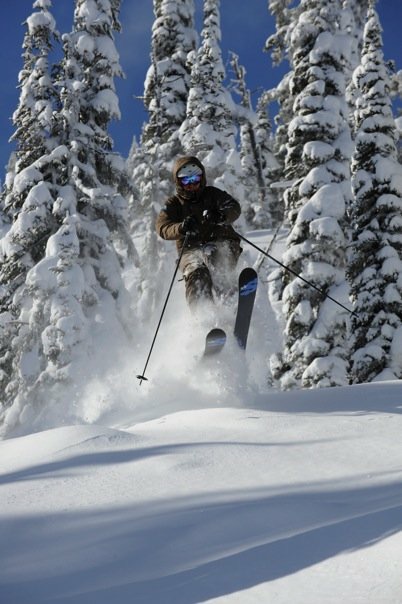 Skier: Mark Hall
Store: Gearhub Sports
Mountain: Fernie Alpine Resort
Personal ski style: Big, fast turns, aggressive
Favorite powder runs: Untracked ones of course. The Fingers, Polar Peak, Snake Ridge, all the Fernie classics.
Best powder day: So many to count, but one of those mid-week stormy days, where we get lap after lap of untracked Fernie Powder!!!
Ski brand, model: 189cm Blizzard Spur
Ski specs: 189cm, 146 – 125 – 134 Radius: 28.5 meters
Best turning radius: 25 meter plus
Why it's the best ski: Stable, lively, plows through anything! Fun and Fast!
Ski versatility: This ski is wide, but pivots and turns on a dime, and it's light for how much ski it is!
Recommended Binding: Marker Griffon 13
Ski Price: $795
The reality is that most powder skiers have several skis in their quiver to meet the ever changing snow conditions and various terrain options. Every powder ski is unique and personal on that that epic powder day. We hope this helps you get the most out your best days on earth!