Heli crash changes policy
During the holidays at Mike Wiegele's a helicopter rolled over while attempting to land during the ski day. One ski guide was injured in the incident. Mike Wiegele has now instituted a new policy that on low density days when there is very powdery snow, pilots must land on a site that's been previously staked out.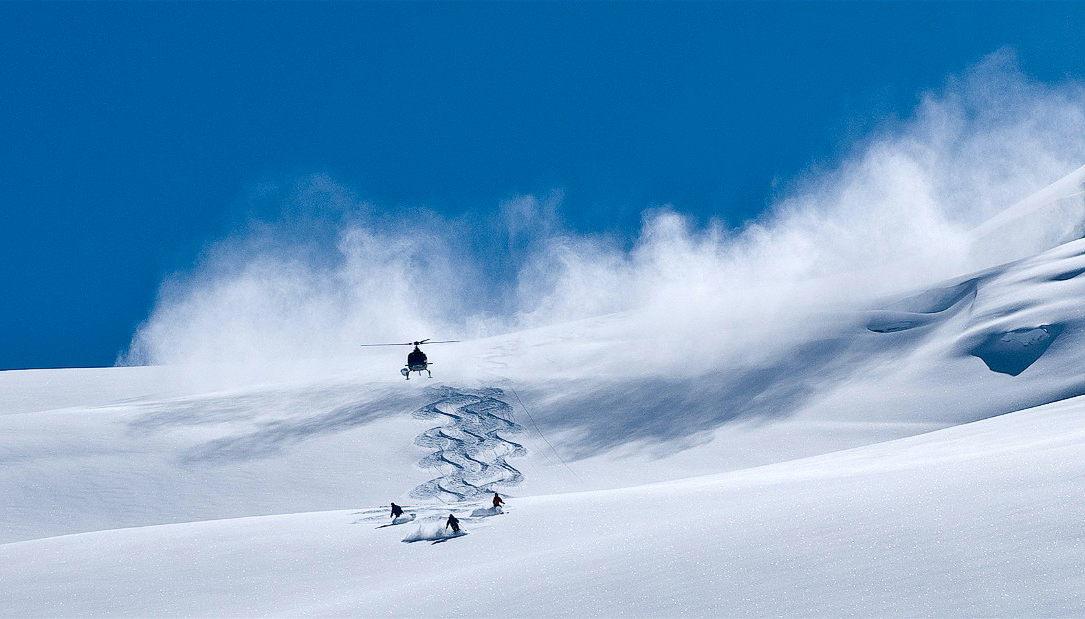 "Where he'd been landing the previous times, there hadn't been a big powder cloud, but when he moved over to this spot, he created a very big powder cloud which whited out everything," said guiding operations manager Bob Sayer on CBC. "He knew he was near a peak. He was afraid that if he tried to fly away, he might fly into the peak."
Sayer says the pilot went to land on a large flat area only to discover that there was a slight angle to the land. One of the landing skids hit the ground before the other and dug into the snow pack. That led to the whole helicopter flipping over at low speed.
At the time of the crash, there were three guests, two guides and the pilot in the helicopter. The injured guide suffered a collapsed lung and internal bleeding. Sayer says the resort had another helicopter less than a kilometre away which contained a doctor, and it was able to get a doctor on site within eight minutes of the crash.
"We were pretty shaken over Christmas because this kind of thing doesn't happen very often," said Sayer. Heli-skiing equipment accidents are rare, most incidents involve avalanches.
Mike Wiegele's first helicopter accident happened in 1990 when a Bell 212 carrying 14 people crashed during take off and burned. Three Canadians were killed and six oth­ers were injured in the crash. Mike Wiegele's wife and daughter were on the helicopter when it crashed and he was there too see it go down. The tragedy intensified as the helicopter's seat belts and doors did not unlock or open when the Bell 212 fuselage was twisted upside down and burning. This accident prompted a serious review of policy and equipment and initiated major changes in the industry. Once again an accident has initiated safety changes.
Mike Wiegele has offered world-class skiing in the Blue River area to people from around the world since 1973.