A Journey into Deep Wild
I was married on a pair of blue Atomic OT Telemark skis. We skied Andersen Meadows that day, in the southern Bitterroots, which is as challenging as the name implies. The next day, we skied Andersen Meadows again. The following day, my new bride, Chris Seashore, announced over morning coffee, "I hope being married to you doesn't mean I have to ski Andersen Meadows for the rest of my life."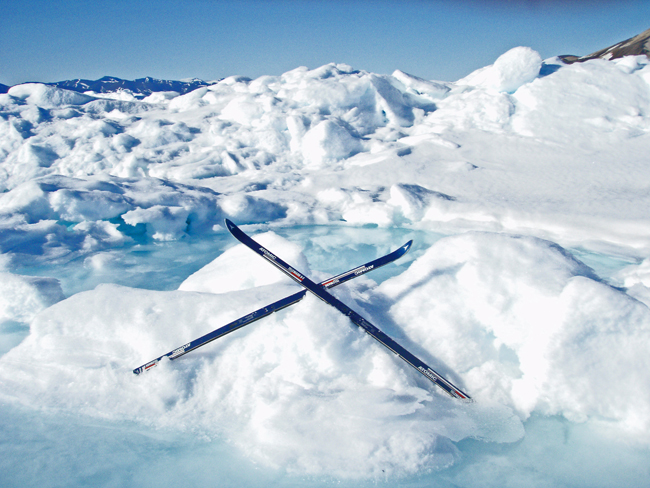 I'm not stupid. We moved to Fernie to ski steep lines running between limestone cliffs, in deep Canadian Rockies POW. I skied Polar Peak on those telemark sticks, twenty years before there was a lift to the top, the crown of Fernie Alpine Resort.
Chris and I skied all over the world, putting down first descents in the high peaks of the Tien Shan, and on the North Face of Peak Lenin. But the best expedition was to follow in the ancient tracks of an aboriginal shaman, murderer, and madman along the east coast of Ellesmere Island, in the Polar North. Chris died in an avalanche in 2005, the same year I turned 60.
After the most intense mourning passed, I knew that I had to circumnavigate Ellesmere, because it was one of the last undone feats in Polar travel, and because Chris and I had deepened our love here: With the ice, the polar bears, and the magical narwhal. And I had to do it on those blue Atomic OT skis.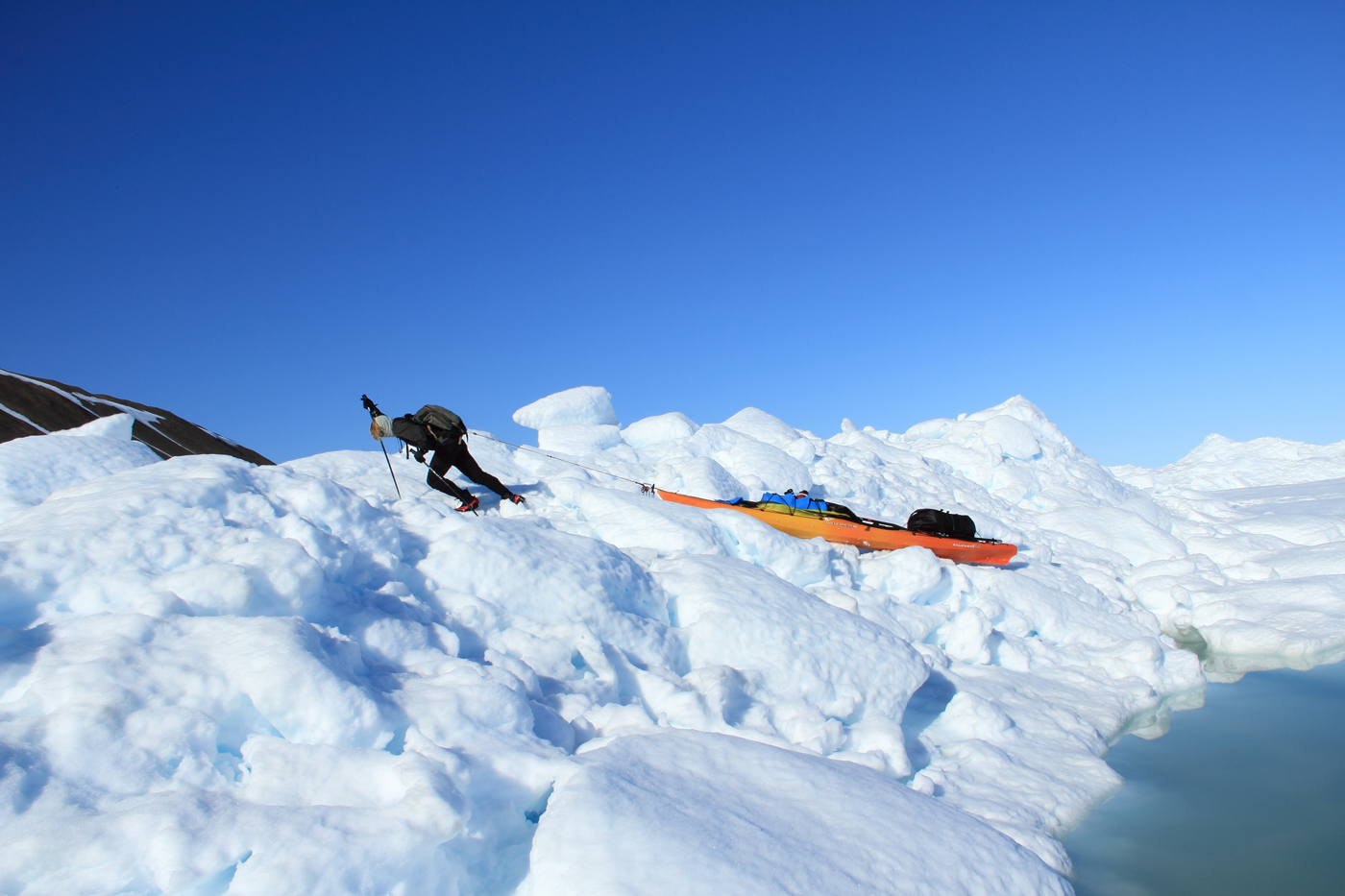 I tell the story of my circumnavigation of Ellesmere in my new book, Crocodiles and Ice: A Journey into Deep Wild. But the story became too big for one lifetime, or one pair of skis. Because the world I grew up in, where Tim Leary preached "Tune In; Turn On; Drop Out" has gone slightly mad. So I wrote a book about a Consciousness Revolution based on a deep, reciprocal communication with the Earth. I invite my readers to listen to our Stone-Age ancestors, the poets of the '60s, a wolf that lingers, a Siberian shaman, a Chinese bicycle nomad, a lonely Tlingit warrior laying down to die in a storm, and the landscapes themselves. Because beyond the wondrous and seductive opulence of our oil-soaked, internet-crazed, consumer-oriented society, there lies a glorious and sustainable lifestyle that is based on Deep Wild as a foundation of solace, sanity, compassion, and hope.
Autographed Christmas copies of Crocodiles and Ice are available through my website: www.jonturk.net. Non-autographed copies are available wherever books are sold.