K2 Pinnacle Pro tested
K2 introduced the new lightweight Pinnacle Pro to their existing Pinnacle line of hard-charging alpine touring boots. My expectations were high based on the fit and performance of the Pinnacle 130 and I wanted a freeriding boot that I could use for multi-day backcountry touring missions. Here are my comments on the K2 Pinnacle Pro tested.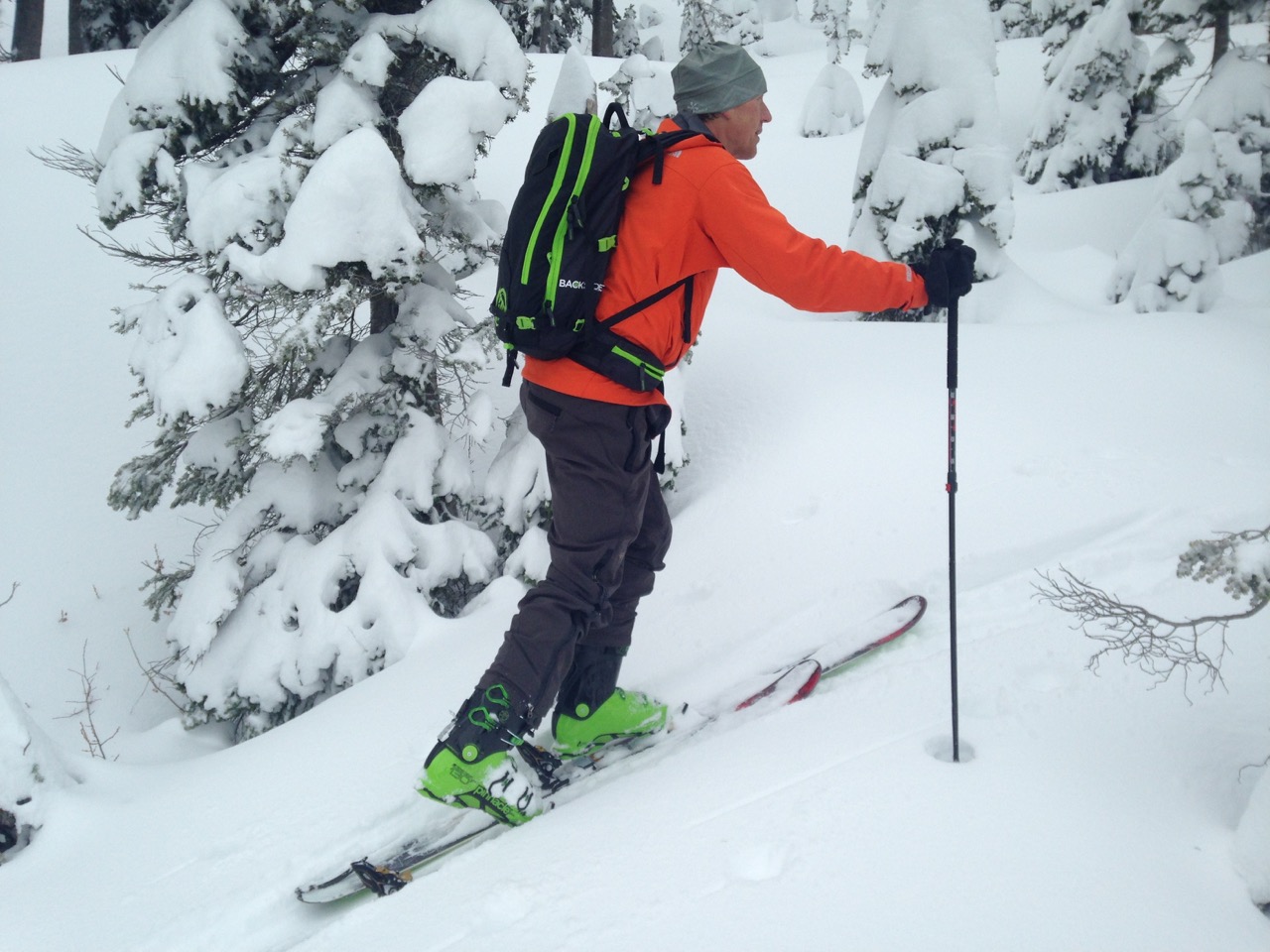 I got a pair in Fernie this November at Gearhub Sports, Fernie's K2 dealer, and have been touring and lift skiing with them for a couple of weeks. First off, Gearhub boot-teck Caleb Brown, fit the boots and my fit is perfect–no hot spots or blisters from touring. K2's boots shells and liners are heat moldable and this is revolutionary and provides a solution for everyone looking for a great fit. Caleb baked the shells in a boot oven for 13 minutes, inserted the Intuition liners for four minutes, and then quickly inserted my foot beds prior to inserting my feet. I stood in a ski stance for 15 minutes with cooler packs on the boots to set the shape and presto–custom molded boots.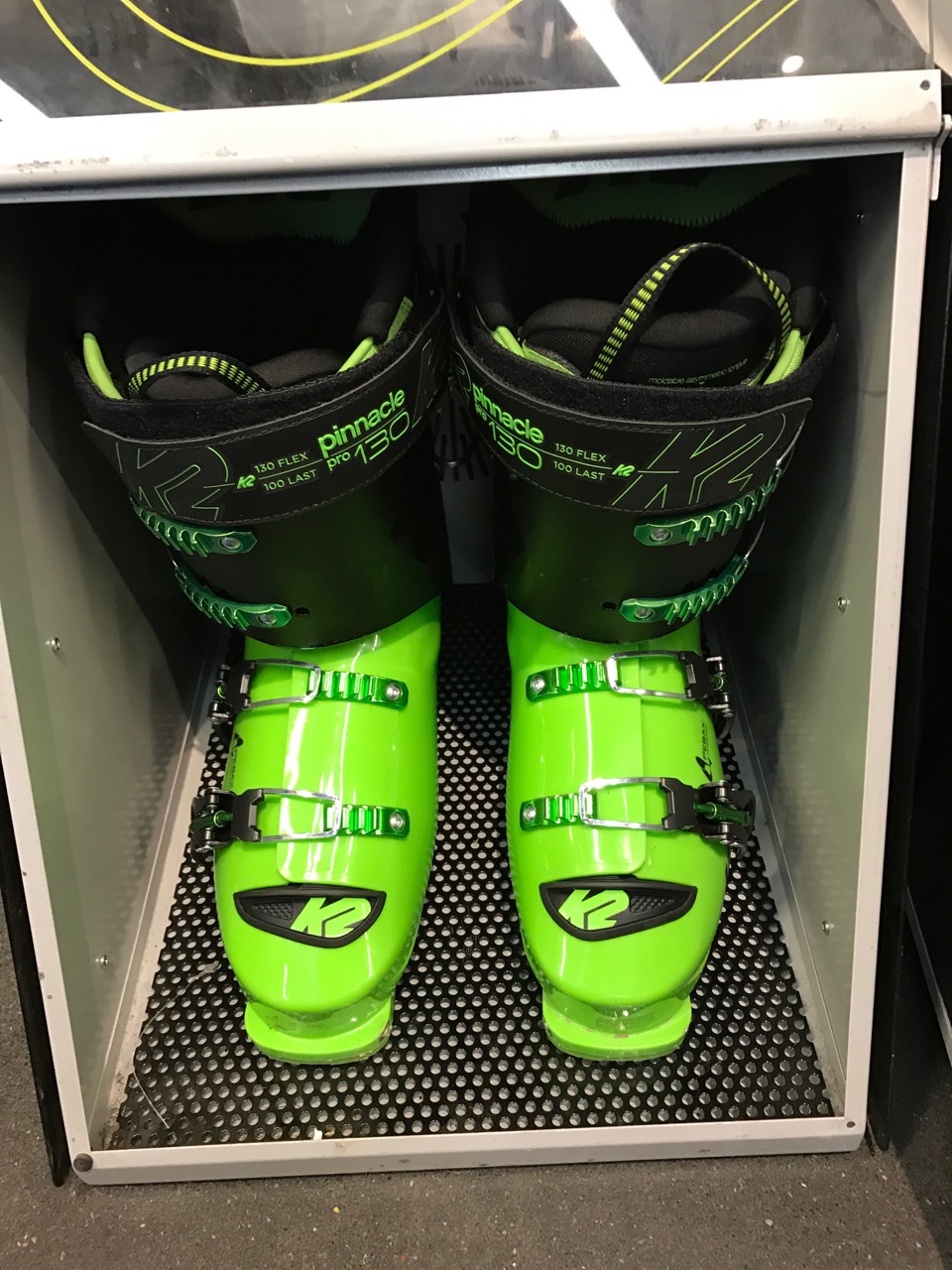 The custom fit is made easier with the advanced shell and design details like Navicular bone spacing. The Navicular bone is that sensitive bone in the ankle, between the talus and the cuneiform bones, that can become a skiers nightmare. K2 mitigates this issue with a molded in pocket, see the image below.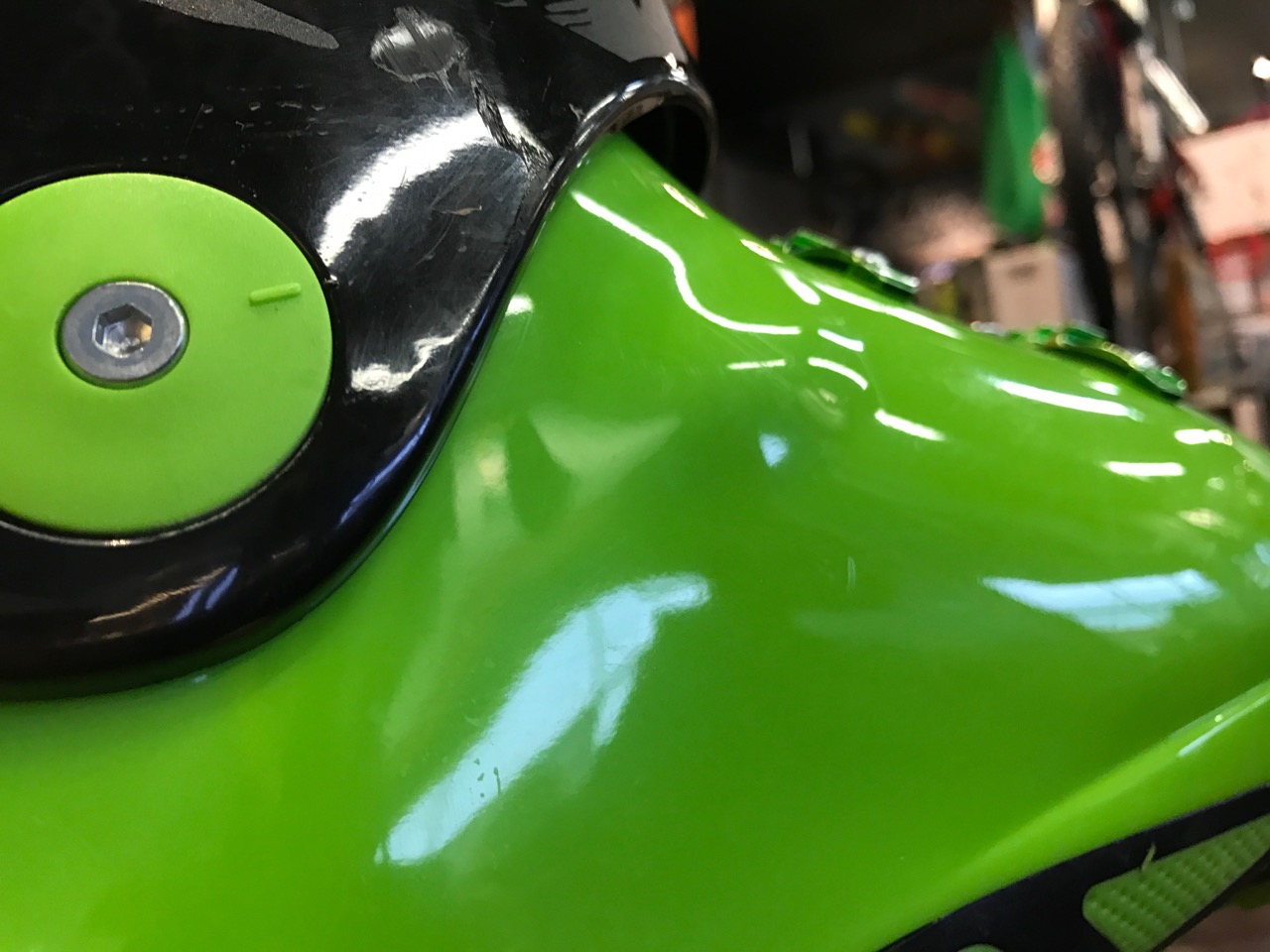 K2 definitely placed the emphasis on weight savings with the new Pinnacle Pro boot, it's 300 grams lighted per boot than the Pinnacle 130. It's as light as anything else in the market. K2 utilizes lightweight Pebax thermoplastic elastomers in the construction to lighten the boot without compromising power and drive.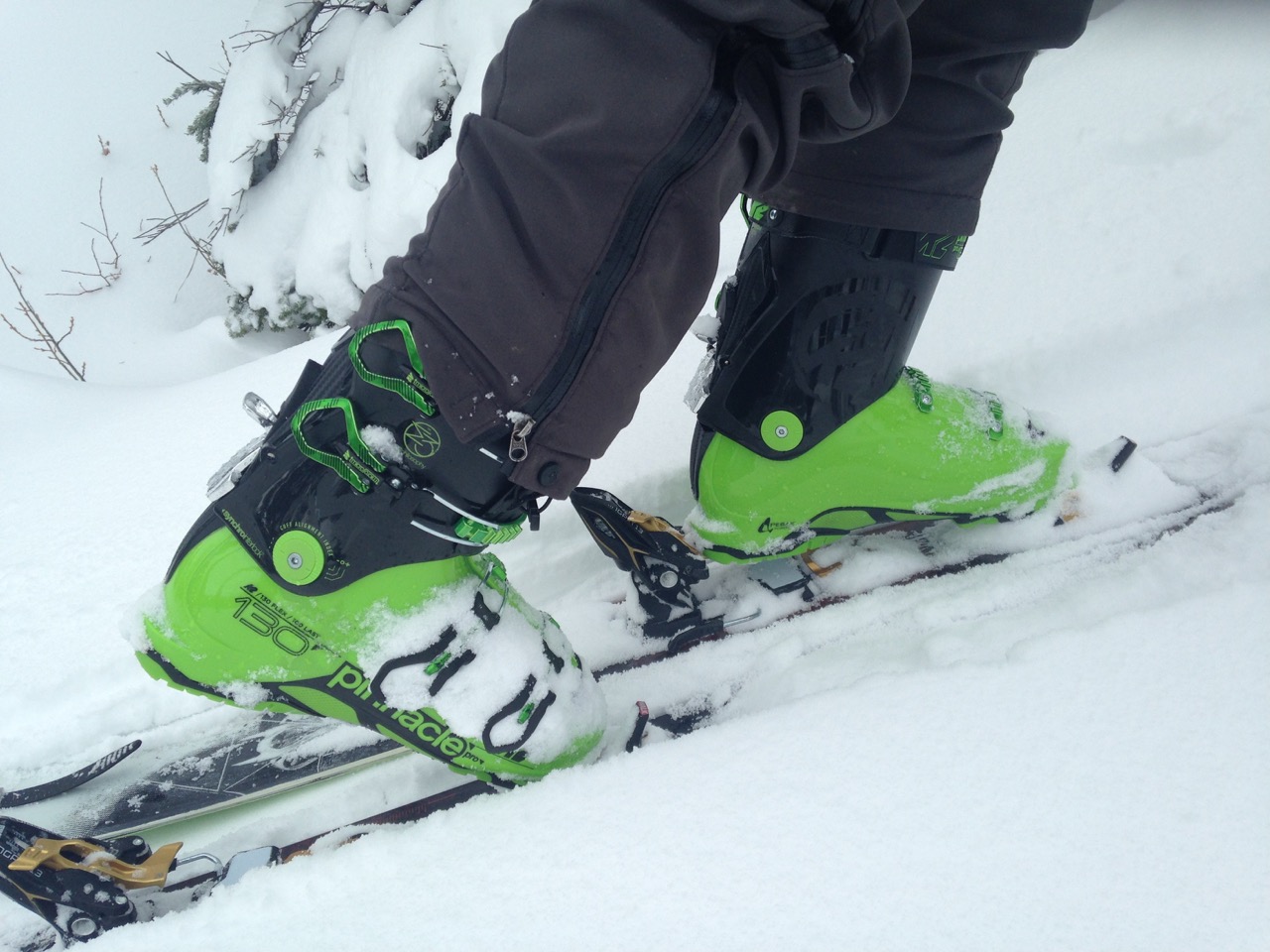 Functionally the Pinnacle Pro works. The well designed hike-mode mechanism on the spine is solid and easy to control with a ski-pole handle. The range of walk-flex is effective and comfortable allowing me to easily drive my vehicle. The boot comes with ski din soles and has an optional Vibram sole upgrade that offers efficient boot-packing or traversing on rocky terrain. I have upgraded to the full Vibram Teck sole for pin bindings however as a slack-country or ski-hill boot, the stock sole is a good choice. The tech fittings however are compatible with just about every binding available. And a forth buckle has been added to the cuff for added performance. It's sized with a 100mm forefoot and has relaxed fit through the midfoot and heel.
If your backcountry skiing is more ascending to find some gnarly terrain, or your looking for a performance boot that is light and comfortable–the new Pinnacle Pro is the boot for you. No skiing or touring objective is out of reach with the Pinnacle Pro.
See more about the K2 Pinnacle Pro here.