La Nina has arrived
Good news for powder skiers! La Nina has arrived and is favored to stick around through winter. Forecasters say the climate phenomena will likely contribute to wetter and cooler conditions in the Pacific Northwest and across to the northern tier of the nation this winter.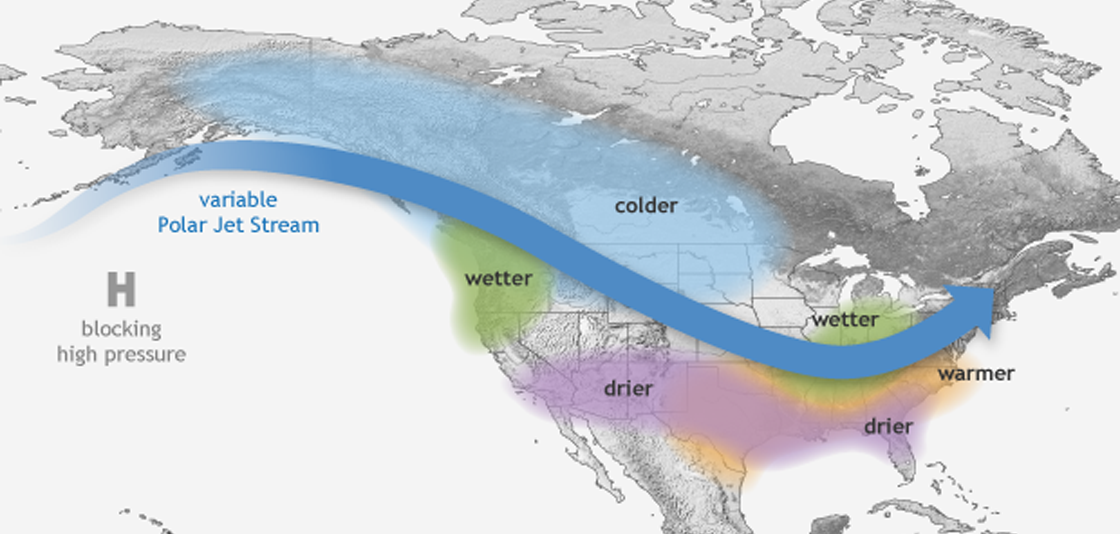 NOAA scientists declared the arrival of La Nina mid November calling it present, but weak. It is predicted to be short-lived, possibly only lasting a few months. La Nina is associated with cooler-than-average sea surface temperatures in the Equatorial Pacific, which trigger changes in the atmosphere. This ocean-atmosphere coupling impacts the position of the Pacific jet stream influencing weather and climate patterns around the globe.
"A weak La Nina is in place and is likely to remain for the winter," said Mike Halpert, deputy director, NOAA's Climate Prediction Center. "The weak La Nina is likely to contribute to persisting or developing drought across much of the southern U.S. this winter."
This La Nina follows one of the strongest El Ninos on record, which ended in June. This is the year to invest in new ski equipment!